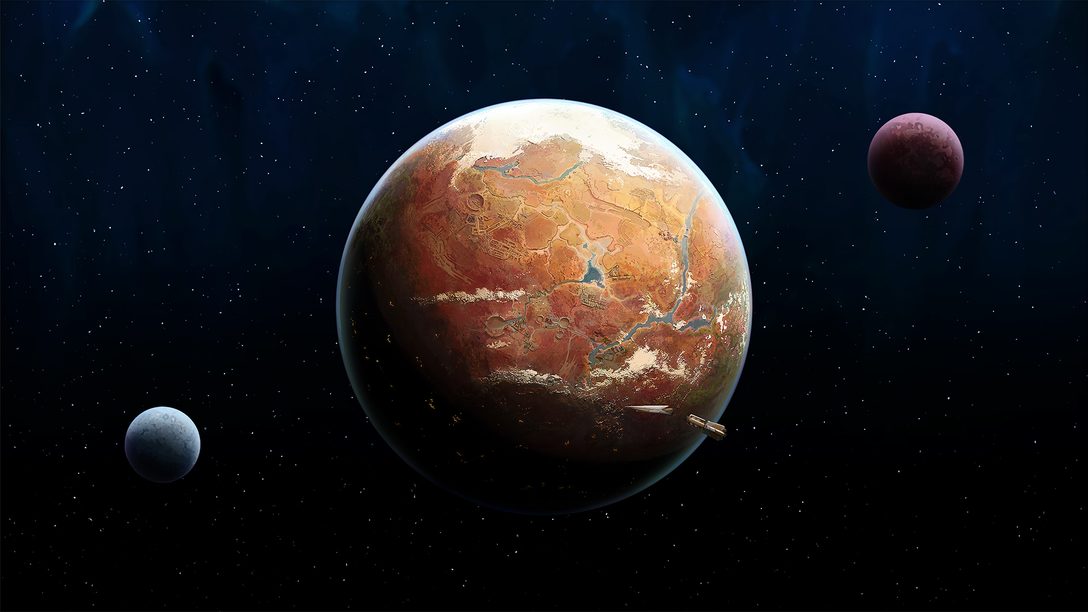 RimWorld Console Edition, the critically acclaimed colony simulator, is landing on PlayStation 4 July 29.
RimWorld Console Edition, the critically acclaimed sci-fi colony simulator, lands on PlayStation 4 July 29. RimWorld intelligently generates stories with one of three A.I. storytellers through intricate and deep systems. No two colonies or adventures are ever the same.
Enjoy countless hours of unpredictable, sometimes brutally challenging, strategic gameplay with RimWorld Console Edition. Create and develop primitive colonies into futuristic havens, defend against rival factions attacking your base, manage colonists with unique personalities and much more. You will encounter moral dilemmas and difficult decisions making unforgettable stories of triumph and loss.
Bringing RimWorld to PlayStation 4 systems was a great challenge to overcome for the team. A lot of careful thought, design, and work has gone into every aspect of the game to seamlessly transition RimWorld's critically acclaimed gameplay to PlayStation audiences. To ensure that console players have the best experience possible, the team has been working hard optimising RimWorld to best utilise PlayStation hardware, designing an intuitive interface which doesn't lose its rich detail and functionality, while translating systems and controls for an unmatched colony simulator experience on PlayStation 4.
Optimising RimWorld for PlayStation 4
Colony simulators like RimWorld are complex beasts that look deceptively simple, with a variety of resource heavy processes in the background. RimWorld itself is one of the deepest in the genre, with its A.I. storytellers intelligently simulating psychology, gunplay, melee combat, climate, diplomacy, interpersonal relationships, art, medicine, trade, and more.
To maintain this level of complexity and high standard of performance which PlayStation players have come to expect, the team have developed console exclusive optimisations to best use the hardware – such as completely reworking how the game previews in-progress constructions, and how they are displayed in-game; overhauling how the game handles memory and optimising it for consoles. As you play and your colony grows, the game is required to simulate more and more elements, so we wanted to ensure that you have the smoothest experience possible.
Designing a management simulator user interface for consoles
One of the first challenges we faced with RimWorld Console Edition was how we were going to translate all of the functionality from RimWorld's interface to PlayStation 4 systems. RimWorld features an extremely functional menu with hundreds of construction, management and combat tools required to play the game. Whilst RimWorld's UI is perfect for mouse and keyboard, it required a full makeover and rework for the DualShock 4 (and DualSense wireless controller via PS5 backwards compatibility).
Retaining the level of detail for a sit-back couch experience without compromising the depth of world building and narrative generation was always going to be difficult, but we are excited to provide console players with an intuitive and attractive user interface, without sacrificing the core functionality of the original game. Every design decision was made with speed of action first and foremost – no unnecessary animations or ornate flourishes, just clear readability that elevates story and player controls.
Translating vast functionality for a controller
Our control scheme is built around input modifiers and context sensitive menus which change depending on what you have selected, adding a bunch of flexibility and gives us more value and scope with the number of inputs we must utilise.
RimWorld Console Edition's interface is designed from the ground up to work with controllers and the number of inputs available to the player. The majority of the user interface is navigable using the triggers, allowing players easy access to all key actions with the tap of a finger. Every menu has been designed with this in mind, and everything is quickly accessible with simple inputs, creating a quick, smooth and intuitive experience.
Full, premium colony simulator on PlayStation 4
RimWorld Console Edition is a premium colony simulator experience on PlayStation 4. The team have worked endlessly to best capitalise on PS4 hardware to offer a smooth gameplay experience, even as your colony continues to grow and your game increases in complexity, created a seamless, intuitive interface which looks great on television screens, and perfectly translated RimWorld's complex gameplay and endless options to controllers.
Pre-order RimWorld Console Edition starting today for PlayStation 4, releasing on July 29. Digital Deluxe includes the Royalty DLC and three days early access on July 26.