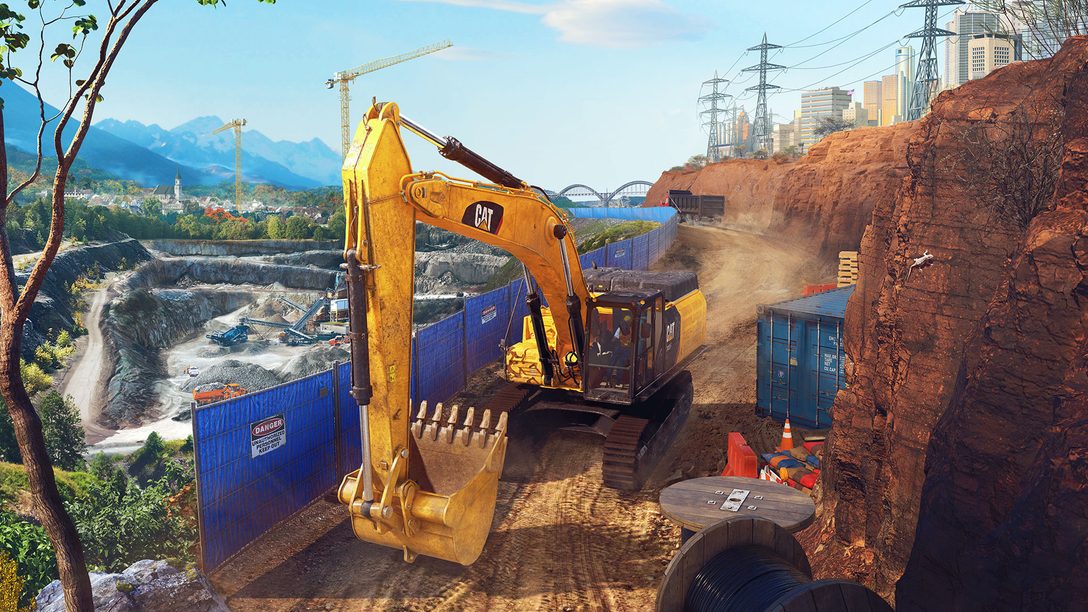 Control officially licensed construction machines on two open world maps.
Dear construction workers, today I am thrilled to announce that the most extensive Construction Simulator experience to date, featuring officially licensed construction machines on two open world maps and a cooperative multiplayer for up to 4 players, is coming both to PlayStation 5 and PlayStation 4 on September 20, 2022.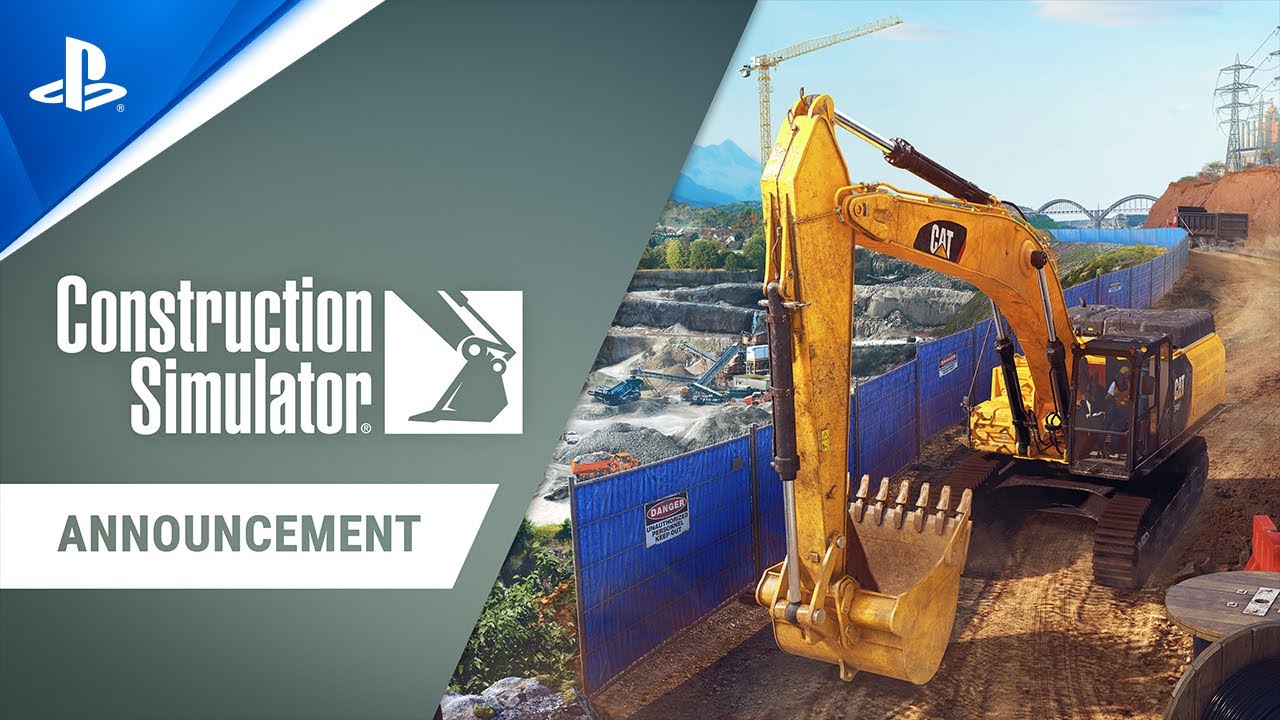 The Construction Simulator series, developed by weltenbauer. has always been about depicting the true-to-life experience of a construction worker, controlling impressive machinery and facing the challenges of huge construction sites. And thanks to completely revamped modern graphics, a day and night cycle as well as enhanced earthmoving physics, this time the game will feel even more authentic and immersive.
Thanks to PlayStation 5's DualSense wireless controller, you will feel the different terrain as you drive with dumpers or track vehicles over earth, asphalt, gras and more. This will help you to learn how to maneuver your heavy machines more precisely and effectively.
Pay attention to bumps and curbs on your way to the next construction site as you will experience every unevenness on the ground through your fingers, reminding you of driving carefully and always treating your machines with respect.
If you loan construction machines for your jobs, you may find yourself speeding up to avoid spending too much money on rental fees. But by driving too fast into bends, you'll drift, and you will realize how you are slowly losing control over your vehicle because the controller's triggers become sluggish.
Look forward to two new open world maps set in the US and in Europe. Each setting comes with its own extensive campaign to master either solo or in multiplayer with your friends. Of course, players on PlayStation 5 and PlayStation 4 will be able to join forces and work together on construction contracts.
On the European map called Friedenberg, which is inspired by idyllic cities of Southwest Germany, you work on solutions for renewable energy and improve the city's infrastructure, whereas one of your missions in Sunny Haven in the US will focus on renovating the harbor area to attract more tourists to help the struggling inner city to recover.
In addition to the already known license partners from the previous installments like Caterpillar, CASE, BELL and Liebherr, Construction Simulator adds a host of new renowned construction brands such as Doosan, Cifa, DAF and even Engelbert Strauss to customize your workwear for the first time ever in the series. With more than 70 licensed vehicles, machines and workwear the game will surely make every virtual construction worker as happy as a real one.
Stay tuned for more announcements on our road to release. See you all on the construction site!