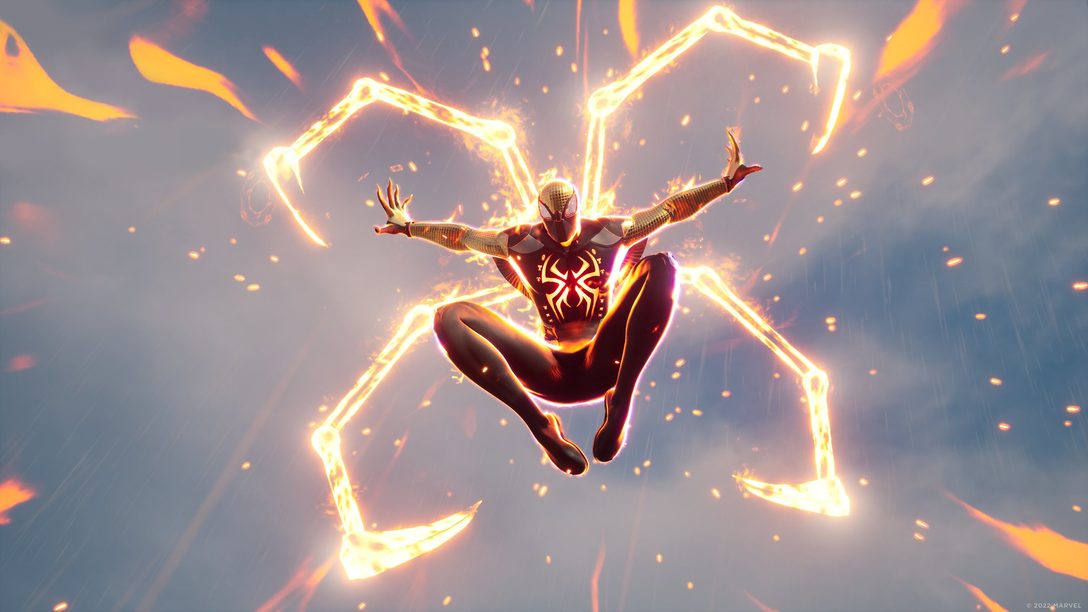 Firaxis Games shares insight into the costume redesigns for Spider-Man, Wolverine, Iron Man, and more. 
When Marvel's Midnight Suns launches on October 7, players from around the world will get to dive into the darker, supernatural side of the Marvel Universe alongside the Midnight Suns. As Earth's last line of defense, this team of legendary Marvel heroes must band together to stop Lilith, Mother of Demons, from resurrecting the elder god Chthon.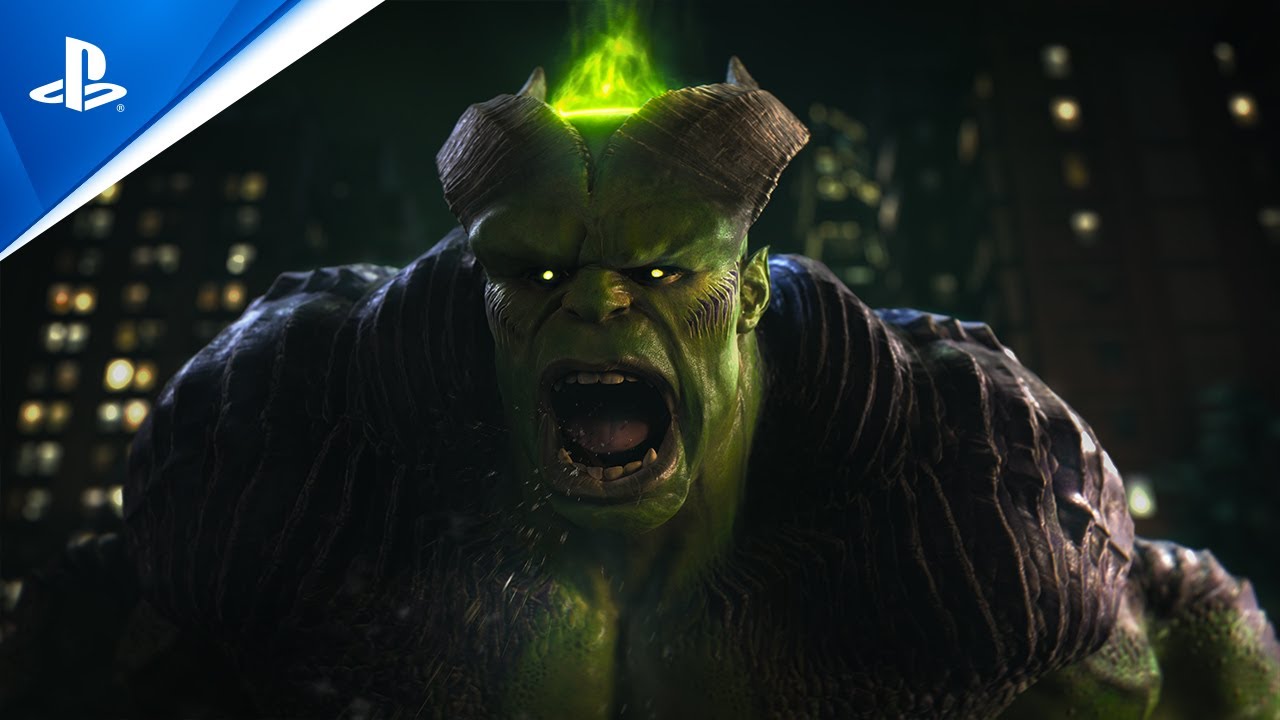 To prepare for the fight ahead, the team at Firaxis were excited not only to design updated suits for the iconic heroes, but also to give them a signature, supernatural Midnight Suns look.
When creating these new suits we obviously wanted them to look unique, but it was also important to retain certain characteristics so that the heroes are easily recognizable even during intense combat sequences. Our early designs for the Midnight Suns combat suits had a somewhat Arthurian medieval look, but ultimately we opted for a sleeker combination of old and new that speaks to the potent combination of Stark technology and Doctor Strange's magic.
Strange's glyphs appear on golden filigreed armored plates that are used alongside sections of black ballistic plastics from Stark. On top of that, the new suits emanate magical Hellfire! Our goal was to make them look as though they're radiating supernatural power—a modern twist on the traditional superhero suits.
Below are examples of how we approached designing suits for some of the Midnight Suns, along with hints at the abilities that the new Stark- and Strange-powered suits unlock in-game.
Spider-Man
Our color blocking of red and blue sections goes a long way to ensuring that Spider-Man is instantly recognizable. We also made sure to get the webbing design just right; it has a certain shape, design, and rhythm. This applies to his animations as well, which have a distinct acrobatic style and incorporate amazing, extreme poses.
To fit the Marvel's Midnight Suns aesthetic, we added sharp, dagger-like designs to the chest, back, and arms of Spider-Man's suits and used similar shapes when designing his spider symbol. Even in his black-and-gold combat suit, Spider-Man is unmistakable as he uses his signature Midnight Suns ability—buffing himself while leaping into the air and hitting iconic poses with a burst of Hellfire behind him.
Magik
For Magik's suit, which has a punk style, we looked to comics like 1992's Ghost Rider & Blaze: Spirits of Vengeance series for inspiration. Magik didn't appear in those comics, but her supernatural ability to teleport through space and time would've made her a great fit. To make her look consistent with that of the original team featured in those comics, we added a black leather studded vest, belt, and bracelet to her New Mutants suit.
Magik's black-and-gold Midnight Suns combat suit takes cues from the magical Eldritch Armor she wears in The New Mutants and other comics. It transforms her into a medieval, high-fantasy heroine, very much aligning with her Soulsword weapon of choice. Wearing this suit unlocks Magik's powerful Darkchylde ability, letting her simultaneously taunt all enemies and temporarily become invulnerable.
Wolverine
We chose to base Wolverine's suit on his brown-and-tan leather getup from the '90s because we hadn't seen it represented in many other games. The most important aspects of his look that we wanted to nail were the shapes of his classic claws and helmet wings, which along with his bulkier body type set him apart from the rest of the Midnight Suns.
For Wolverine's Midnight Suns combat suit we added sharp silhouette-breaking shapes to the shoulderpads, forearms, and boots. We also flared out the helmet wings and added pointed shapes to the panel lines on his ribcage. The resulting look is suitably ferocious, and matches the ability Wolverine gains access to in this suit: his feral nature comes to the fore as he engulfs his claws in flames and attacks multiple enemies in a frenzied rage.
Ghost Rider
When designing Ghost Rider's look in Marvel's Midnight Suns, we were inspired by the aforementioned Spirits of Vengeance comic series as well as his appearance in the All-New Ghost Rider series with Robbie Reyes that launched in 2014. His head is transformed into a metal skull that simulates the lines of his classic muscle car, while his suit is based on those worn by racing drivers.
With its exaggerated Ghost Rider symbol and silhouette-breaking gold armor, Robbie's Midnight Suns combat suit makes him look even more like a demonic Spirit of Vengeance. It also unlocks his terrifying Penance Stare ability, which allows him to take over an enemy's mind before blasting them with Hellfire.
Iron Man
Believe it or not, one of our main inspirations for Tony Stark's Iron Man suit was an iconic Italian sports car from the '80s, which given Stark's flashy attitude and penchant for expensive automobiles isn't nearly as crazy as it sounds. The resulting sharp, pinched edges and large air vents give our Iron Man suit a distinctive look, but crucially don't make it any less recognizable.
Stark's Midnight Suns combat suit, on the other hand, is designed with exaggerated features to highlight his abilities. We punched up the armor silhouette by flaring out the forearms, hips, and legs, plus we have flames erupting from his Arc Reactor that turn into a massive column of Hellfire when he uses the suit's Midnight Suns ability to target multiple enemies with a powerful beam.
Hopefully you've enjoyed hearing about some of the hero's new suit designs in Marvel's Midnight Suns as much as we've enjoyed working on them. We'll be sharing more details about the Midnight Suns roster in the coming weeks over at the official Marvel's Midnight Suns website, and we can't wait for you to take the fight to Lilith on October 7 when the game launches on both PlayStation 4 and PlayStation 5!