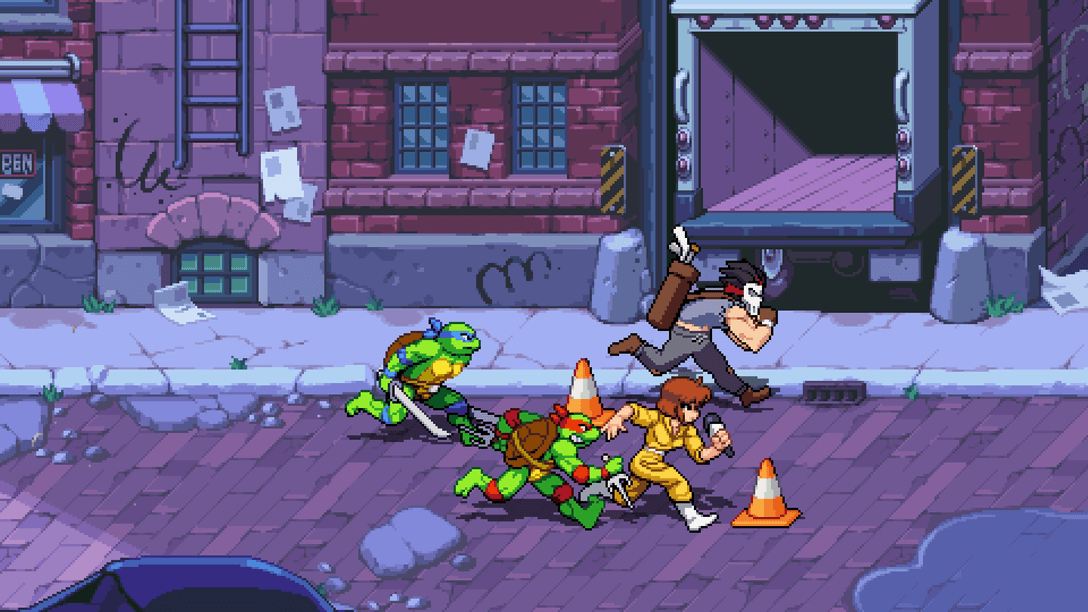 The game hits PS4 on June 16.
Ever since Teenage Mutant Ninja Turtles : Shredder's Revenge was announced, fans across the world wondered: "What about Casey Jones?". We can now reveal that the goalie-masked crimefighter will be slashing and bashing his way through New York starting June 16!
Casey Jones is available as an unlockable playable character for you and five other friends.
That's right, for the first time, 6 players can take on the Foot Clan!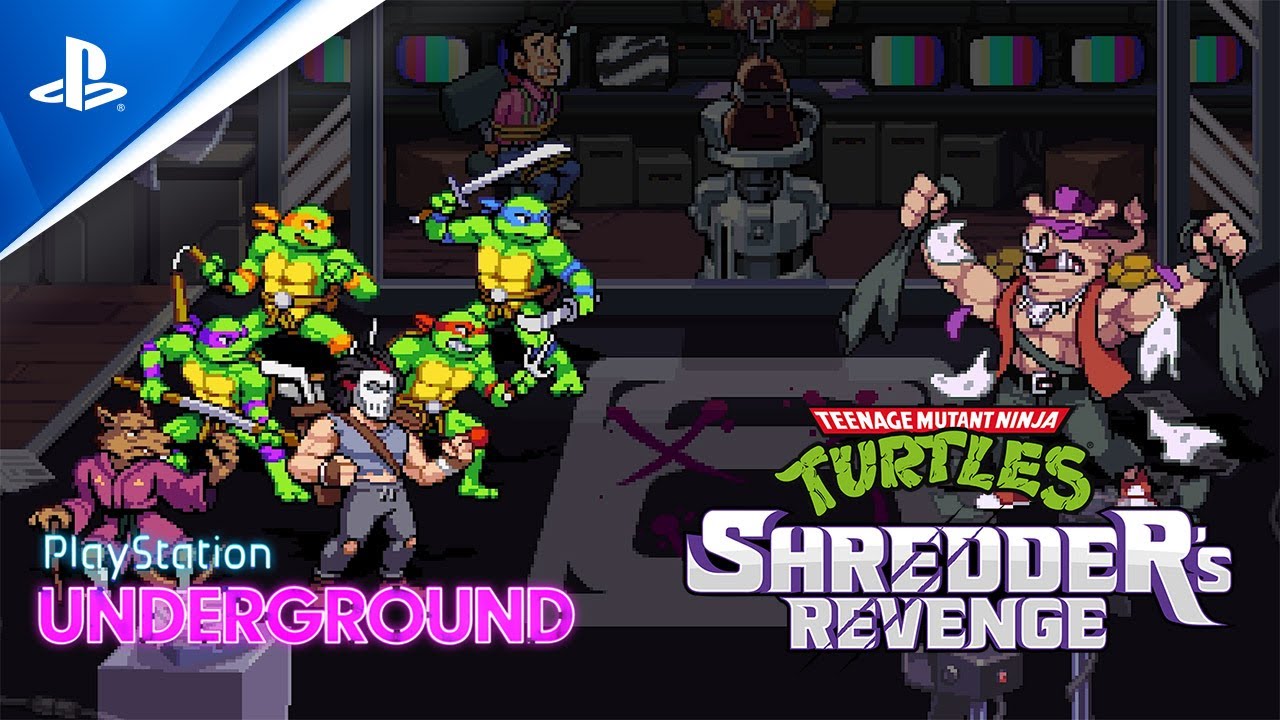 Casey Jones joins the roster
Since Shredder's Revenge is a true-blue beat-em-up it was unthinkable for us to work on this game without bringing in New York's premier sports-themed vigilante.
Even though the athletic ace is mostly absent from the 1987 animated series, Casey is one of the Turtles' most memorable allies, beloved by fans of all incarnations.
It was a true honor to bring '87 Casey Jones into the 2020s!
Always ready for crime-busting, Casey carries a sports bag filled with tricks, granting him a wide variety of offensive maneuvers. Shredder's Revenge game designer Fred Gemus tells: "He might be slower than other fighters but his repertoire of sticks and clubs gives him not only a variety of attacks but also a whole lot of range and power."
Like a good goon, Casey Jones enters the game ready to put the hurt on his adversaries!
First concept sketch of Casey Jones with his weapon arsenal
Whether it's on the street, in the field or on the ice, Casey Jones is ready for action!
Animation supervisor for Casey Mathieu Godet tells us: "We quickly arrived at the idea of Casey's almost "magical" Golf bag, where he can pull any sports equipment from, whether it's a club, metal baseball bat or a hockey stick."
2D animator, Aaron Manzano explains: "Casey's mask posed a challenge for his expressions at first, so we had to make him more expressive throughout his gestures and I feel we've done a good job of that! We also wanted him to feel heavier and stronger than the Turtles, without sacrificing his athletic agility."
Godet adds: "We also thought that, like Raphael, Casey would also borrow a couple of moves from pro wrestling. We've given him an elbow drop where other characters do a dive kick."
Whether it's a slam or a combo-finishing elbow drop, the crop-topped crusader fights like there's no referee watching!
It was important for the character's no-holds barred intensity to come across his athletic move set. Casey gives it his all!
Mathieu Godet further adds "Since he comes from New York City, we even gave him some of his hometown's colors when he executes his super slam dunk move.".
The shell-tastic six
The multiplayer factor has always been a very special part of playing TMNT games.
Game designer Fred Gemus insists that a six-player experience was planned from the beginning: "We wanted to bring as many people as possible into the action.
Every aspect of the game, from ratio to character and level sizes have been designed to support that decision."When you and your friends start using team moves and the various Ninja Power attacks, there is no doubt the half-shelled heroes and their teammates will win the day!
Shredder's Revenge will be playable with up to four players locally and six players online. For the online multiplayer, each player would need its own console and version of the game to play.
As soon as you beat the game for the first time, the masked vigilante gets off the bench and joins Raphael, Leonardo, Donatello and Michelangelo, Master Splinter and April O'Neil into the action.
We're thrilled to bring this beloved bruiser to the brawl and looking forward to fans unleashing their own type of athletic mayhem on the Foot Clan when Teenage Mutant Ninja Turtles : Shredder's Revenge releases June 16th on PlayStation 4.