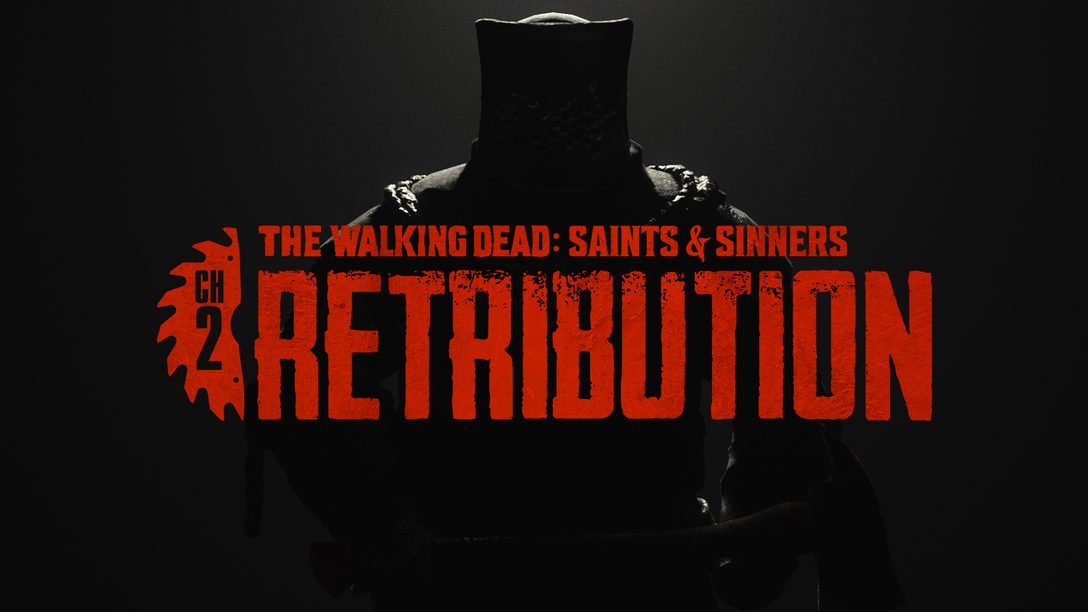 New weapons, bigger threats and gameplay changes — find out the innovations coming to the action sequel.
In the years since its launch, The Walking Dead: Saints & Sinners has become a much beloved title on PSVR, with its immersive, survival-focused story campaign, its action-packed wave-based Trial mode, and its end game story expansion Aftershocks. Now, two years after its original release, we're happy to announce the next chapter in the story of the Tourist; The Walking Dead: Saints & Sinners – Chapter 2: Retribution, which is coming to both PS VR (system available now) and PS VR2 (system currently in development).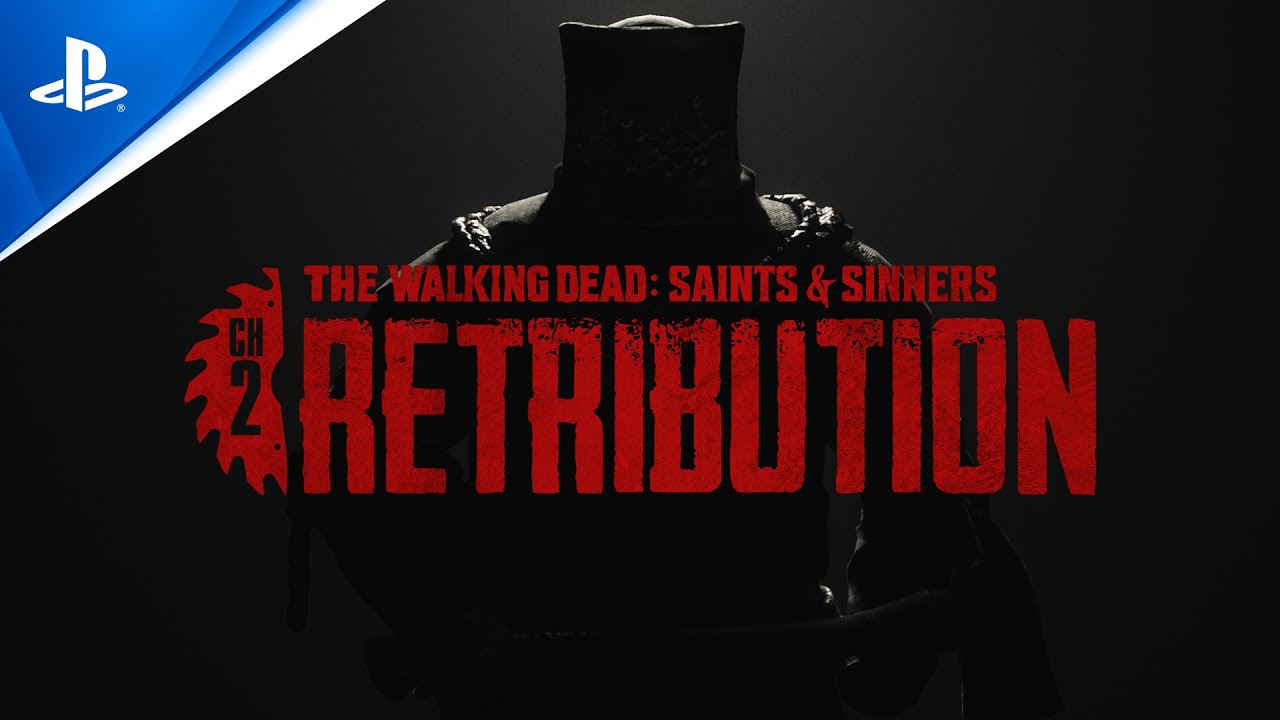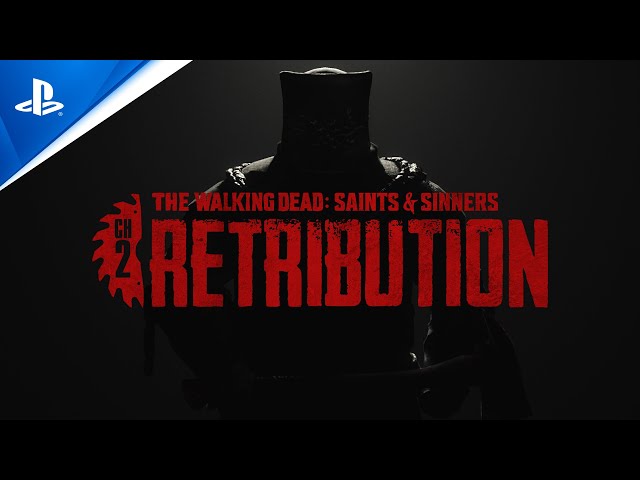 But what does the "Chapter 2" title really mean for Saints & Sinners? As a direct follow up to the first game, Retribution adds a whole new story campaign, new maps to explore, new weapons and tools, and all new challenges.
While there are many surprises that we will have to save for later in the year, we'll dive into some of the key differences you can expect which will make Retribution a worthy sequel and advancement of the groundwork set in Saints & Sinners.
All new arsenal
Saints & Sinners was first announced with an iconic fire axe teaser image to represent just one of the many visceral weapons players would be able to use. Retribution is no different, the first glimpse of the game being a brutal chainsaw that has sparked great excitement with the community. The physics-based combat and the wide variety of weapons to interact with in Saints & Sinners was one of its greatest highlights, and Chapter 2: Retribution aims to take tactile brutality even further. The gear you find won't simply be variants of already familiar weapons, but instead be designed to provide unique methods of combat not previously available.
Among the new entries to your arsenal, you will find silencers that help you avoid alerting the undead when using firearms, new guns like the SMG and sawed-off shotgun for better ranged horde control, and a chainsaw to tear through anything in your path (at the cost of its bulky weight and its need for fuel). These are just some of the new additions, so stay tuned for more information about how you are about to get a whole lot more dangerous.
All new dangers
The Axeman, a mysterious post-apocalyptic slasher with goals to take you down, hinted at in the Aftershocks expansion of TWDSS and now seen in our latest teaser trailer, acts as just one of the major ways Retribution plans to reignite a sense of fear and danger into players in unexpected ways.
Alongside the looming threat Axeman, who's actions and schemes across the campaign will always keep you on edge, you can expect greater numbers of walkers to better capture scale of the undead threat, and more complex battles against armed and dangerous human combatants. Carefully crafted missions will work to take all these expanded threats and create new, frightening and memorable encounters.
New Orleans Nightlife
One of the biggest changes coming to the original gameplay loop of TWDSS is the inclusion of expeditions into the city during the night. With Chapter 2's goal of making our take on New Orleans as expansive and immersive as ever, every map – both old and new – can be visited after the bells have been rung and the living dead have flooded the area. While this will make scavenging during the night far more dangerous, it brings with it new gameplay opportunities as well as rewards.
Stealth becomes far more crucial as you can more easily hide from walkers and by using newly implemented flares, you can lead them away from where you want to go. There are items, such as survival bags left behind by those fleeing or slain, which are only discoverable during the hours of darkness, giving you incentive to make these runs. Just remember that the dark makes it much easier to bump into the increased hordes yourself…
Devil's in the details
For each one of the major gameplay changes coming to Retribution, there are dozens of smaller tweaks designed to improve the overall immersion of the game.
The walkers are a prime example of where this focus is going, as small but key details make this ever-present threat all the more impactful. We've increased the number and detail of visual feature combinations to better help each walker you fight look different from the last.
To match the increased weapon pool, the ways that walker bodies react to damage has also increased, making each hit both more visceral and realistic. The animations for these enemies have also been expanded, with walkers now having better reactions to their environment, like when falling from great heights. All of these small changes work together to make Retribution a more believable world to explore.
The next step for VR
Above all else, Chapter 2: Retribution strives to remain the premier example of tactile brutality for VR gaming and wow players the same way that Chapter 1 of TWDSS did. With the power and new immersive features afforded us by PS VR2, players will enjoy higher quality visuals, more precise hand tracking and larger, more detailed levels with more to find and more to see. The Walking Dead: Saints & Sinners – Chapter 2: Retribution is currently set to come to PSVR in late 2022 and PS VR2 in 2023.
*PlayStation®VR2 system currently in development.