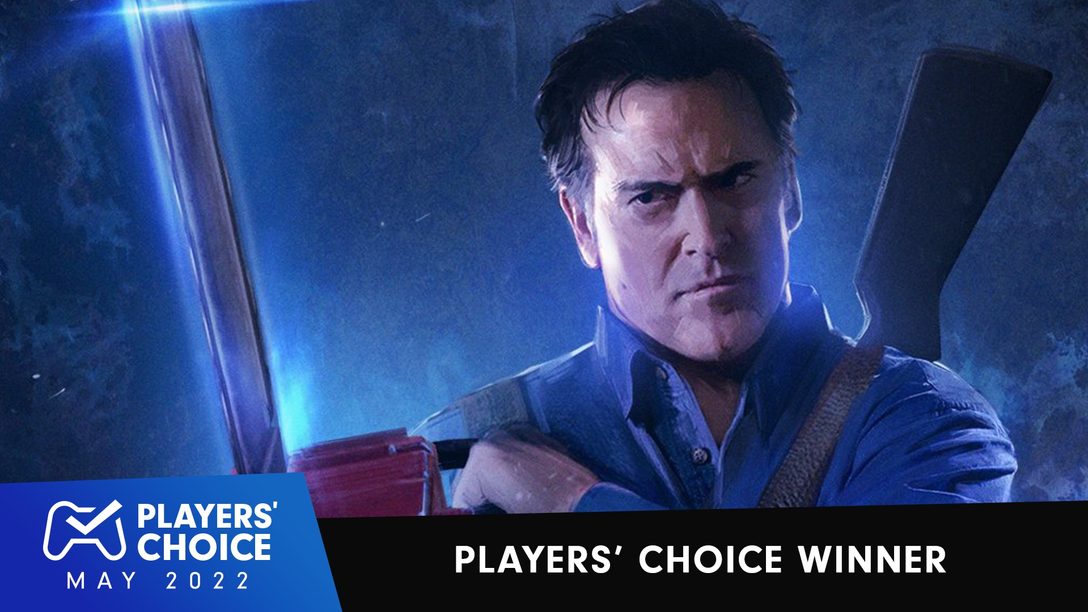 Tough to argue with a man who has a chainsaw for an arm
Klaatu… barada… uh… *coughs*
Evil Dead: The Game is your Players' Choice winner for May 2022! Fans showed up for other new releases though, with Unpacking, Sniper Elite 5, Salt and Sacrifice, and Trek to Yomi comprising the top 5.
Now then, welcome to June! Leave your predictions for this month's winner in the comments, and I'll see you in a few weeks.
---
Ahoy there! With June ahead of us, let's take a look back at the biggest new releases of May 2022. It was a good month for high profile indies and other anticipated titles, featuring the likes of Salt and Sacrifice, Unpacking, Evil Dead: The Game, Trek to Yomi, and Vampire: The Masquerade – Swansong.

Get your vote in before we close the polls Sunday night, then check this post again next week to find out which game claimed the Players' Choice crown for May.
---
How does it work? At the end of every month, PlayStation.Blog will open a poll where you can vote for the best new game released that month. Soon thereafter, we'll close the polls, tally your votes, and announce the winner at PlayStation.Blog. PlayStation Store will also showcase some top Players' Choice winners throughout the year.

What is the voting criteria? That's up to you! If you were only able to recommend one new release to a friend that month, which would it be? In keeping with our long tradition in the Game of the Year Awards, remastered or re-released games won't qualify. Ambitious, larger-scale rebuilds and remakes like Demon's Souls and Crash Bandicoot N. Sane Trilogy will.

How are nominees decided? The PlayStation.Blog and PlayStation Store editorial teams will gather a list of that month's most noteworthy releases and use it to seed the poll. Write-in votes will be accepted.
---