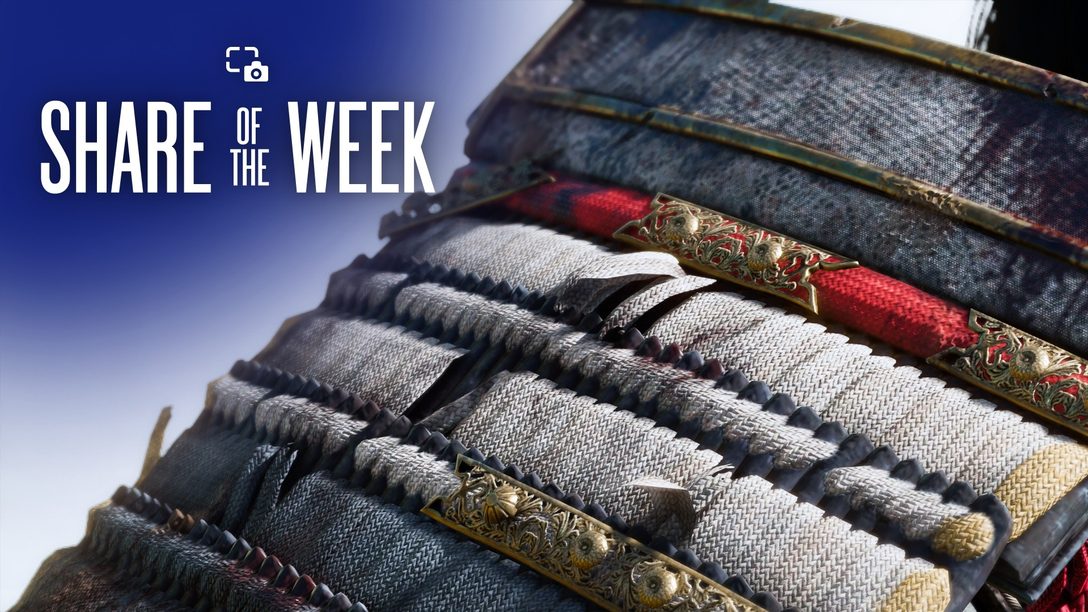 We're zooming in close for these photo mode highlights
Last week we asked to zoom in close for some epic macro shots using #PSshare #PSBlog. Here are this week's focused in highlights:
TheFourthFocus shares the stitching of armor in Ghost of Tsushima.
QuelBia94 shares a close up shot of Aloy's eye, face paint, and helmet in Horizon Forbidden West.
Photoingame shares a close up portrait of Dina and Ellie in The Last of Us Part II.
GirlWYellowEyes shares a beautiful plant from Assassin's Creed Valhalla.
horace0816 shares the tire details of a car in Ride 4.
lunar9p shares the lines and wrinkles of Kratos' face in God of War.
Search #PSshare #PSBlog on Twitter or Instagram to see more entries to this week's theme. Want to be featured in the next Share of the Week?
THEME: Horizon Forbidden West – Machines
SUBMIT BY: 11:59 PM PT on May 25, 2022
Next week, we're using our Focus on the machines of Horizon Forbidden West. Whether you're overriding or in the heat of battle, share your favorite machines using #PSshare #PSBlog for a chance to be featured.