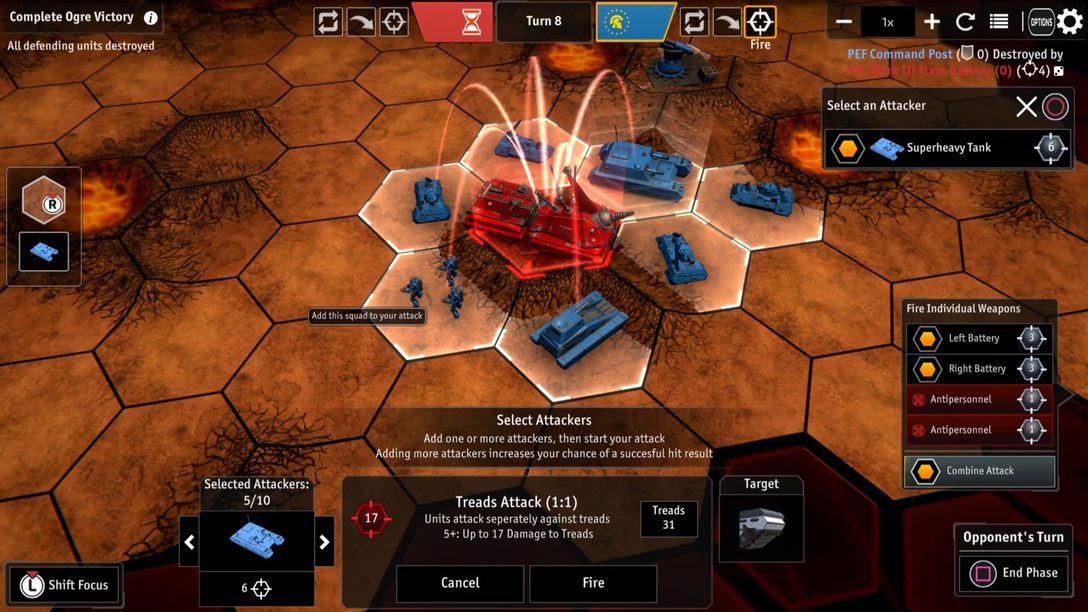 Five cool things to do in this adaptation of the famed tactical board game.
The official adaptation of Steve Jackson Games' legendary and multi-award-winning wargame, Ogre, is now available on PlayStation. Bursting with mechanised warfare, this turn-based strategy game requires a lot of tactical choices, and even more calculated thinking. Based on the original board game created in 1977, this game will transport you into another time.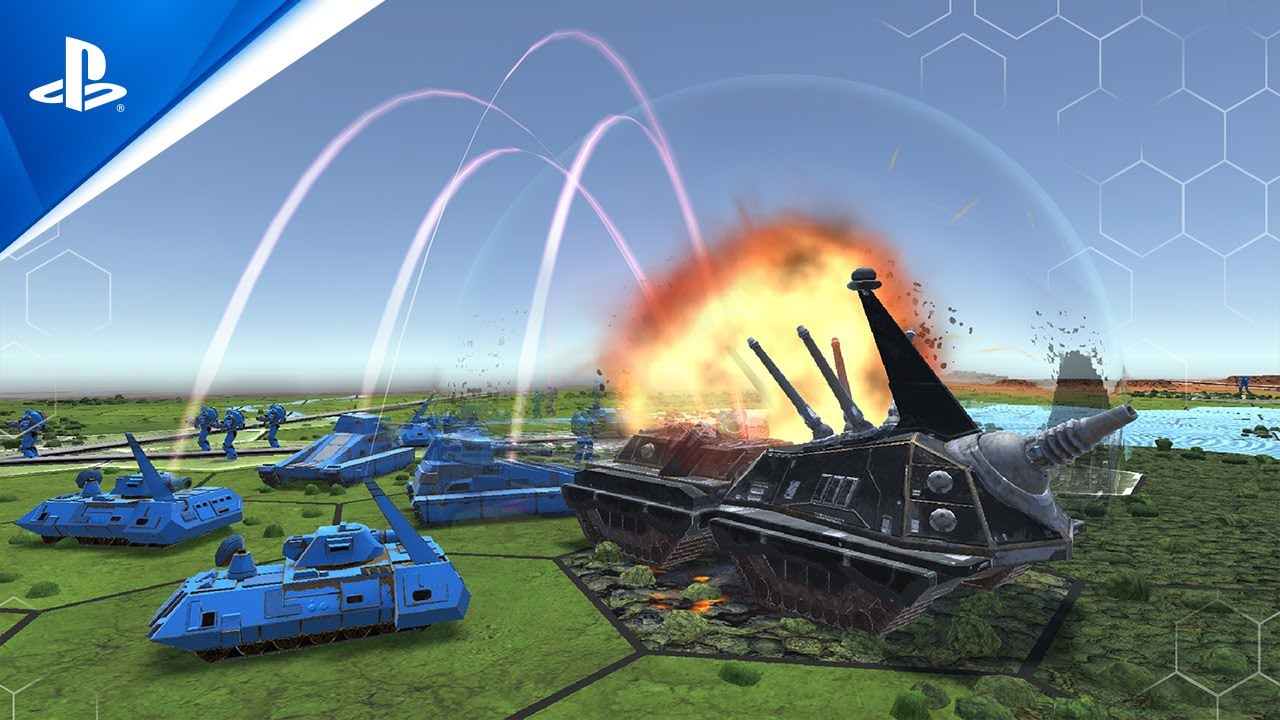 Here are five explosive reasons as to why we think you will love it.
Hone your strategy
The strategy starts when you choose the units you want to be in your dream faction, where you want to position them, and which attacks are suited best for the fight you're in. Then you're leaving the success of these strategic choices down to the roll of dice, and all you can do is sit back and watch your plans play out in front of you.
Set in the not-so-distant future
In a timeline not so different from ours, Ogre is set in the near future. There's armed conflict where one specific type of unit, the Ogre, instills so much fear into even its allies. Ogres are AI-driven, cybernetic tanks that are so powerful, they equate to the same firepower as a battalion of tanks and infantry. Get ready to fully immerse yourself in this multi-award-winning classic that has been revived for PlayStation.
As the player, you'll be taking command of hovercrafts, tanks, marines, infantry, and even the Ogres themselves, as you take part in an endless world war. Strive for domination on the irradiated battlefields of the (not-so-distant) future.
Create your dream faction
With two different factions to choose from; you'll be able to play as the North American Combine or as the Pan European Federation, and then build your dream faction from there. You'll be able to choose from Light, Superheavy, and Missile Tanks, G.E.V.s (Ground Effect Vehicles), Infantry, Marines, Howitzers, and Ogres (Mark I – Mark VI) to create a different team each time you play.
If you'd like to keep improving yourself, you can keep perfecting the factions you build until you feel like you've figured it out the lay of the land. And then, once you've figured out that perfect sweet spot, you can keep using the same team, keep using the same, unbeatable faction each time. Make your ultimate unit and use Trains and Command Posts as you please.
Super re-playable campaign
There are so many different ways to play Ogre, with multiple options to build your factions, different factions to choose from, and numerous scenarios to try. The AI in Ogre will constantly surprise you, to the point where no two games will be the same. There are also loads of different terrain types, including bodies of water, for you to carry out your battles on. Incorporate the terrain into your battle strategy, use defensive areas to shield your units from attack, or bodies of water to stall the enemy.
And of course, not forgetting all of those trophies to grab too! Add all of this to being able to perfect your dream unit over and over again, and you'll be able to find new and exciting ways to play Ogre each time.
Gameplay that has withstood the test of time
For over forty years, the tabletop game has survived the test of time, enchanting players on both tabletop and then PC, and now we have brought it to life on PlayStation. This release is the ultimate PlayStation version of Ogre, including the expanded G.E.V. rules, which come from Ogre's original sequel, for even more variety.
When the PC version was released in 2017, it was the first ever digital adaptation of Ogre since the game's original creation in 1986, and since then Auroch Digital have been working hard to bring it to PlayStation, and also to make it the best it can be.
Discover the vast world of Ogre for yourself, it's out now on PS4 and PS5!