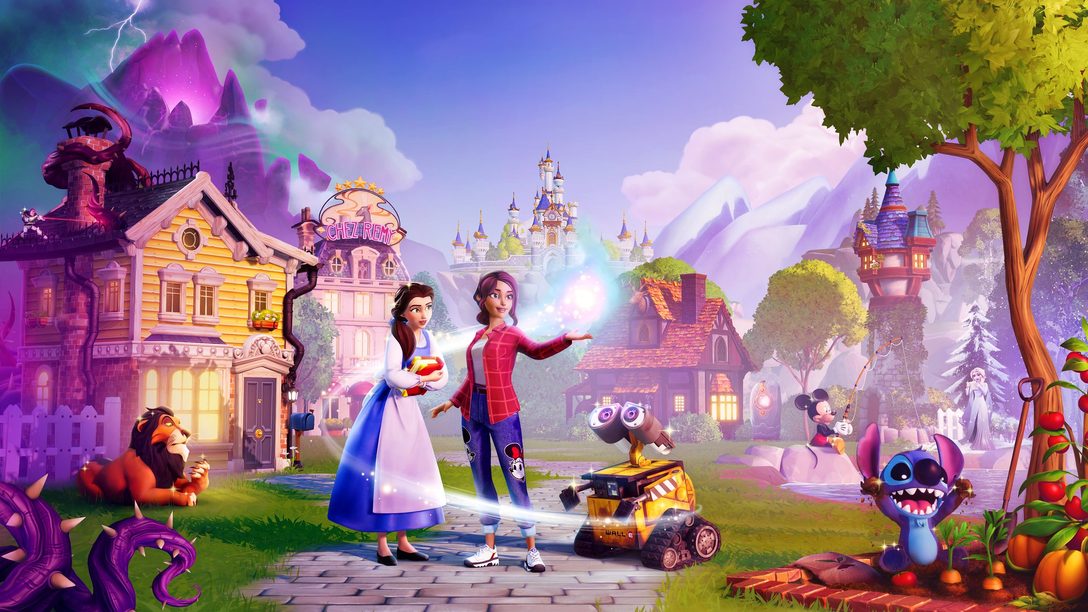 Disney Dreamlight Valley is a brand-new life-simulation adventure game from Gameloft.
Disney Dreamlight Valley is all about giving players the chance to live a magical life alongside iconic Disney and Pixar characters.
We at Gameloft Montreal are beyond excited to unveil Disney Dreamlight Valley, our upcoming life-sim adventure game headed to Early Access on PS5 and PS4 this summer ahead of our free-to-play launch in 2023.
We have a lot to tell you, but before we introduce the game, let's take a look at the announcement trailer: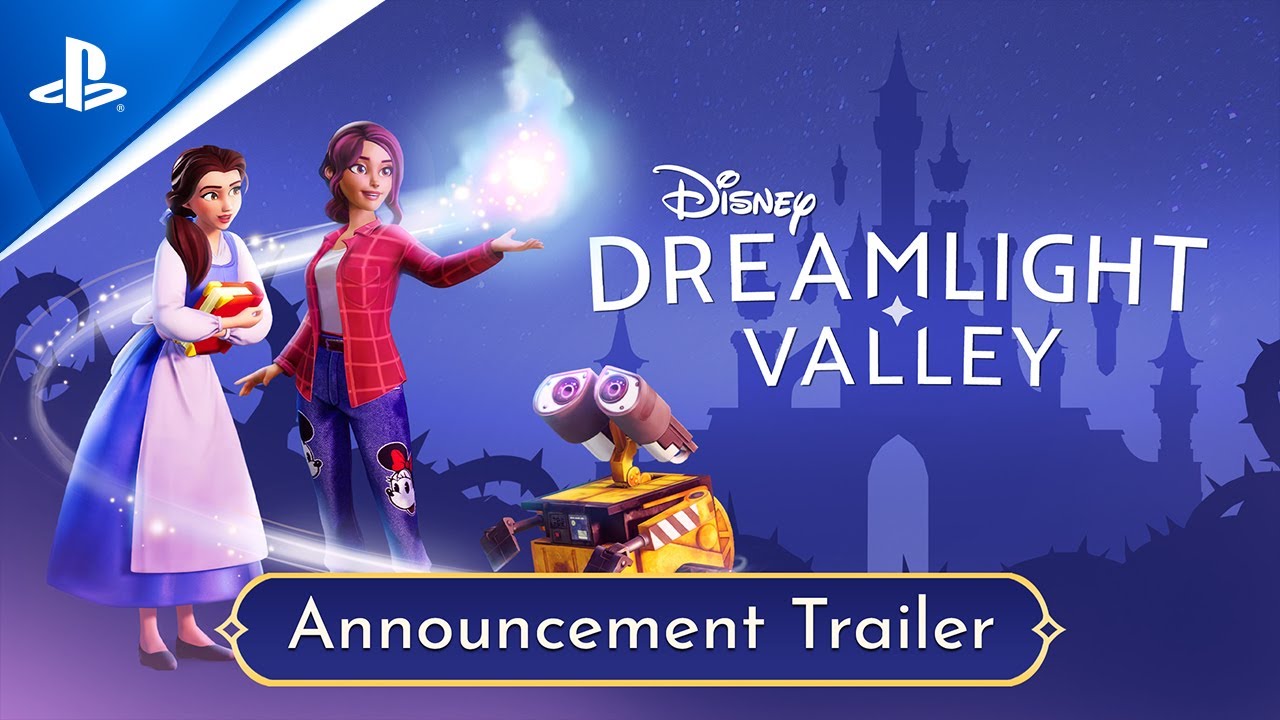 What is Disney Dreamlight Valley?
Set in the dream world of Dreamlight Valley, players will embark on an enchanting quest to restore a once-idyllic village now desolate and full of night thorns. Uncover the mysterious secrets that led you to this new world and explore diverse realms inspired by classic Disney and Pixar worlds, while helping the iconic inhabitants of the town recover their lost memories. During your quest to save Dreamlight Valley, you will meet and build friendships with beloved characters from Mickey & Friends to Disney's Frozen, The Little Mermaid, and Moana to Disney and Pixar's Toy Story, Wall-E and more.
The Gameplay of Disney Dreamlight Valley
We're particularly proud of the game's expansive, engrossing, story-driven campaign. The Disney and Pixar characters you meet have their own unique individualized story arcs and friendship goals, both of which you can fulfill through exploration, gift-giving, and other fun activities where you'll get to know your friends in new ways.
Your days will be filled with everything from whipping up delectable Disney-themed desserts in your village restaurant alongside Remy from Disney and Pixar's Ratatouille, using your latest catch from your time at the fishing hole with Goofy, as well as vegetables you planted and harvested from Wall-E's garden patch.
As you help your new friends, you will gradually begin to remove the night thorns around Dreamlight Valley with the power of your inner magic resulting in new areas with new characters opening up for you to explore.
Best of all, we'll be regularly updating the game with more content, including activities that coincide with new Disney and Pixar movies and events.
Create your own custom Disney experience
As huge Disney and Pixar fans ourselves, we understand that a lot of time celebrating and sharing that fandom is a personal thing. Disney Dreamlight Valley brings customization and personalization to not only your character but also Dreamlight Valley itself.
Try on hundreds of clothing items from an ever-evolving list of Disney-princess-inspired ball gowns, Mickey Mouse-adorned streetwear, or unleash your inner artist and design your own t-shirts, dresses, hats, and more.
Design the Disney and Pixar village of your dreams across multiple unique biomes. Outfit your village home with a plethora of interior decor items like Frozen-inspired antique kitchen designs and spice up the village with your personal creative touch, unlocking new items as you play through the game and build friendships with your Disney and Pixar neighbors.
Launching later this year
Disney Dreamlight Valley will be available in Early Access this summer to PS5 and PS4 players who purchase a Founder's Pack ahead of the game's launch in 2023.
During the Early Access phase, players will be the first to explore Dreamlight Valley and receive exclusive rewards that they will keep once the game officially launches next year.
We'll have more information to share soon, so watch out for that.