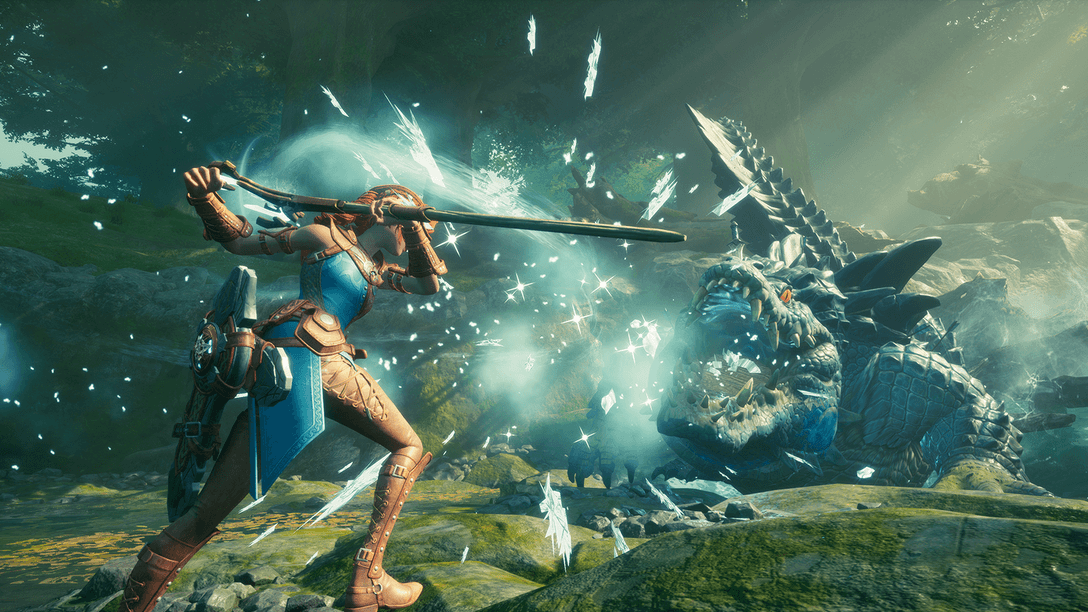 Take a closer look at the enemies and the world of Asterigos before you venture on your unforgettable and dangerous journey later this year.
Hello! My name is Cheng Hsien Lin, I'm the Game Director at Acme Gamestudio and today I'd like to tell you more about our game Asterigos: Curse of the Stars.
This is a fantasy third person action RPG inspired by Greek and Roman mythologies. You play as Hilda – a brave young warrior from the Northwind Legion who embarks on a journey to the great City of Aphes in order to save her lost father, whilst discovering the truth behind the city's curse.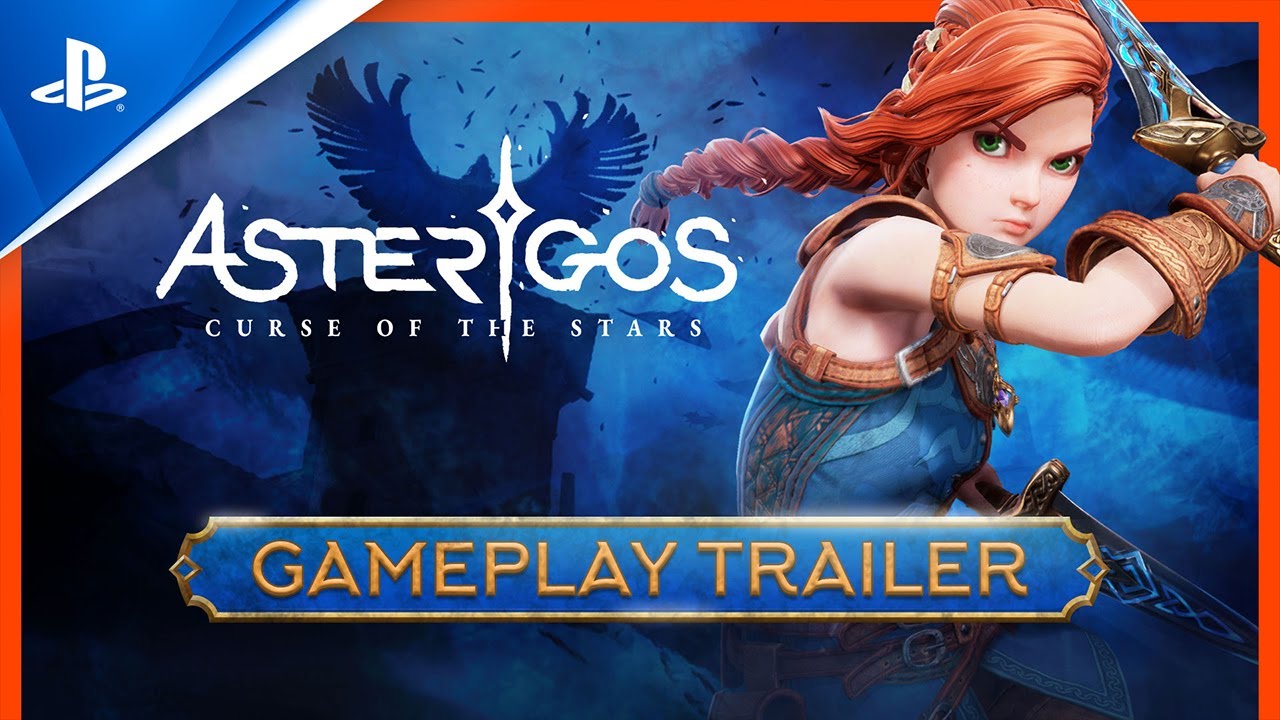 The way Hilda fights is entirely tied to her character progression, and it's fully adjustable to let players decide on their own combat style. The talent system allows you to pick and expand the way you fight by choosing two out of six completely different weapons on the go and mixing them as you wish. The gameplay elements are inspired by souls like games alongside a lighter, dynamic combat system, to create a fresh take on the modern action RPG genre, providing you with harmonious difficulty and exploration balance.
But let's talk about everything in order!
Welcome to the City of Aphes
Your journey starts in the magnificent ancient City of Aphes. From the mist-covered bazaar streets to gloomy sewers and deep chasms full of glittering crystals, the landscapes of Aphes are breathtaking and full of danger. You will be able to learn more about the city and the world in general by collecting various notes, visiting places of interest, interacting with locals, and reading through Hilda's journal, which she'll update throughout her journey.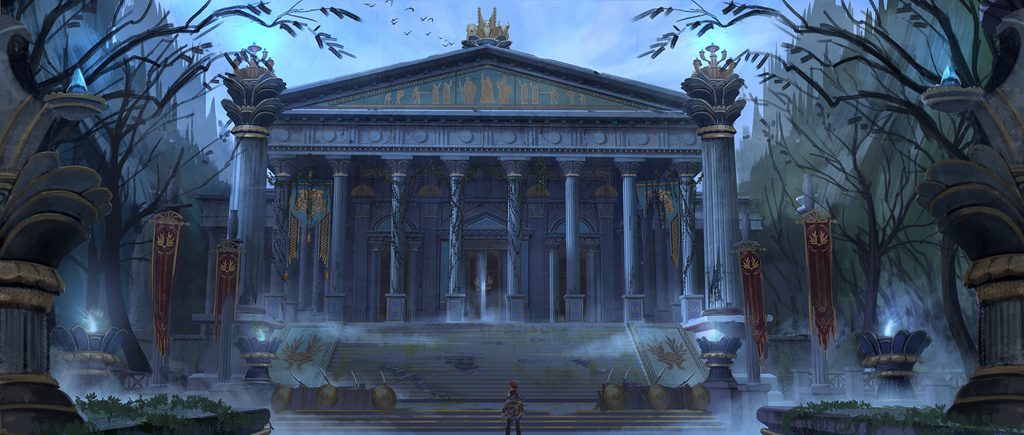 Each area of the city is truly unique and different, not only in visual style but also in the enemies that inhabit them. Be on your guard as you contemplate the majestic buildings around you!
Master your combat skills
As mentioned before, 'Asterigos: Curse of the Stars' features a robust and dynamic combat system. Hilda can pick from a number of different types of weapons like sword and shield, dual blades, spear, war hammer, staff or even magic bracelets, and equip two of them at a time.
You can also swap any weapon for another one to better adjust your tactics and combat style on the go, making you completely unpredictable to your enemies!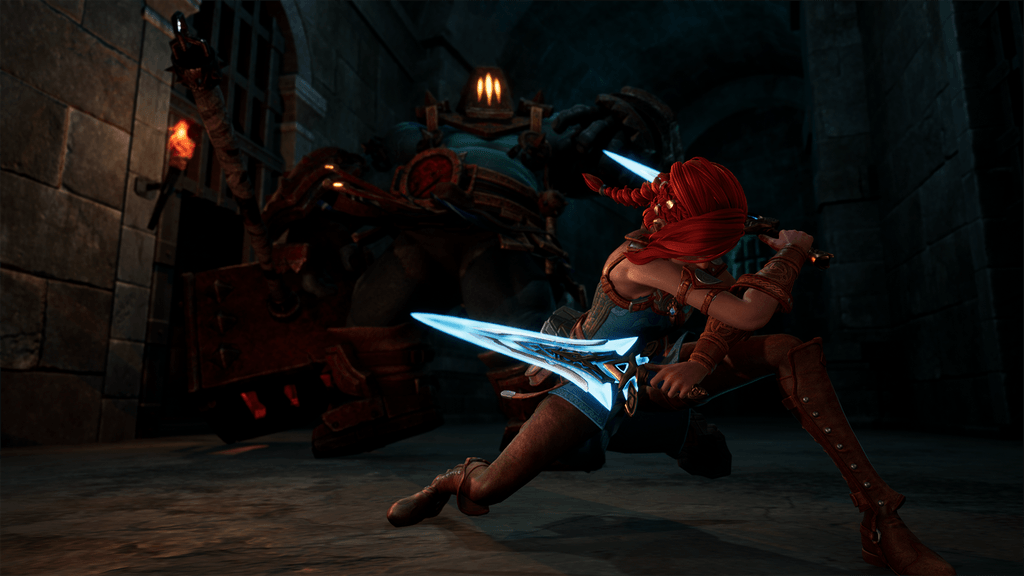 Additionally you can improve each weapon and level up your special abilities. Experiment with your combat style and find what suits you best.
Meet your enemies
Let's talk about enemies. The world of Asterigos is full of dangerous and unorthodox creatures. There are more than 60 different enemies that players can encounter on their journey. Some are easy to deal with, while others possess incredible powers that will not be so easy to handle.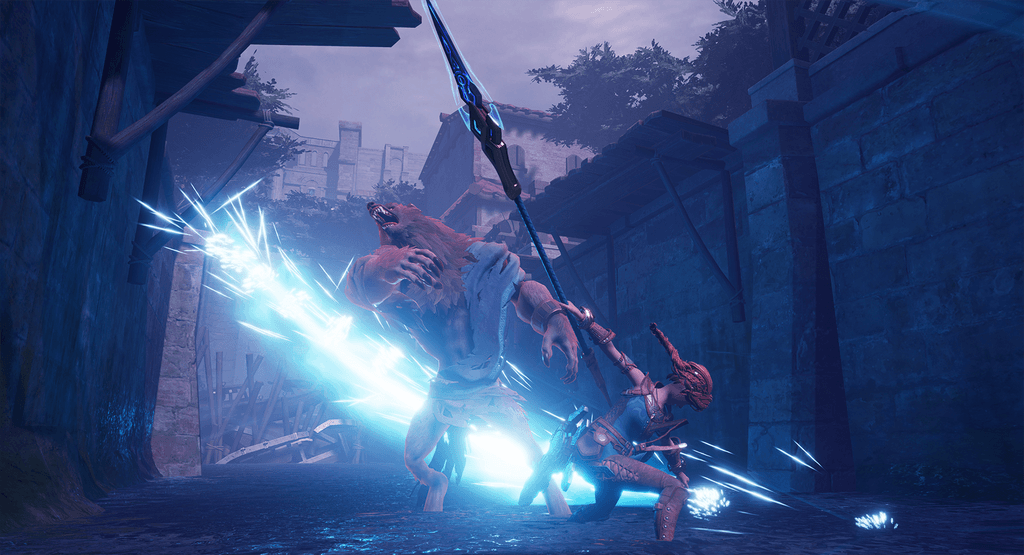 Take this enemy. The acolytes transform into werewolves and as a consequence, they completely change their behaviour in combat. The long-range attacks are being replaced by close-range combat.
Takedown the mighty bosses
Let's talk about boss fights! You can expect to fight more than 20 powerful mythical bosses, each with its own unique battle mechanics. Think fast, pick the right weapons combination, learn the combat patterns and you will emerge victorious!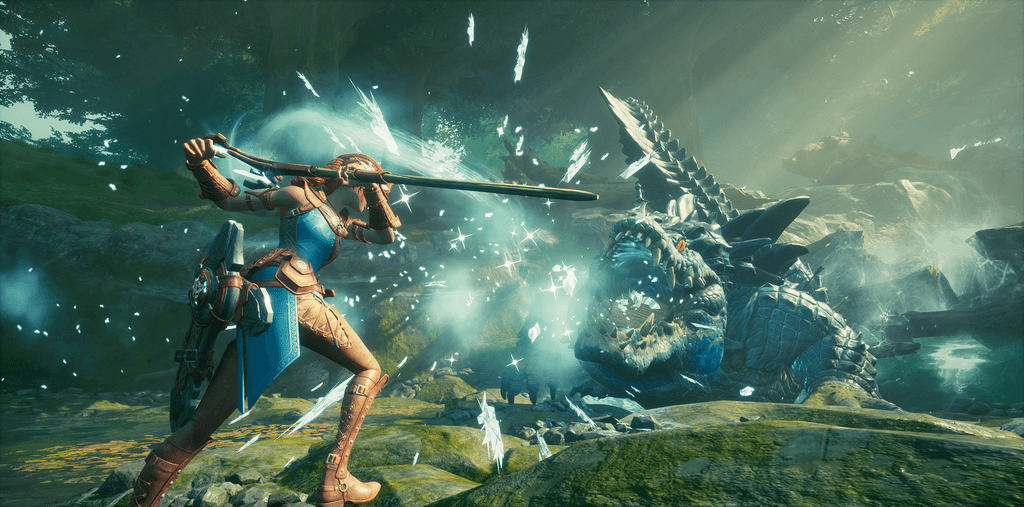 This giant crocodile is one of the many colossuses that Hilda needs to slay and overcome on her journey to the heart of the Aphes.
Dodge its lightning-fast attacks and strike with a combination of swift melee attacks and ranged shots. Don't forget to block and heal, otherwise this giant will feast with some brave and young warrior!
Asterigos: Curse of the Stars is coming to PlayStation
While the development of 'Asterigos: Curse of the Stars' is in full swing, and there's still a lot that needs to be done, we're happy to say that we're partnering with tinyBuild who will be helping us to publish the game in the Autumn of 2022 on PS4 with the nextgen patch for PS5 to follow shortly!
We'll be sharing more new news on the development of 'Asterigos: Curse of the Stars' in the future, so keep an eye out for more articles and videos, and we hope to see you in the City of Aphes!
※ The release date of games and contents may vary by country/region.
※ The contents are subject to change without prior notice.