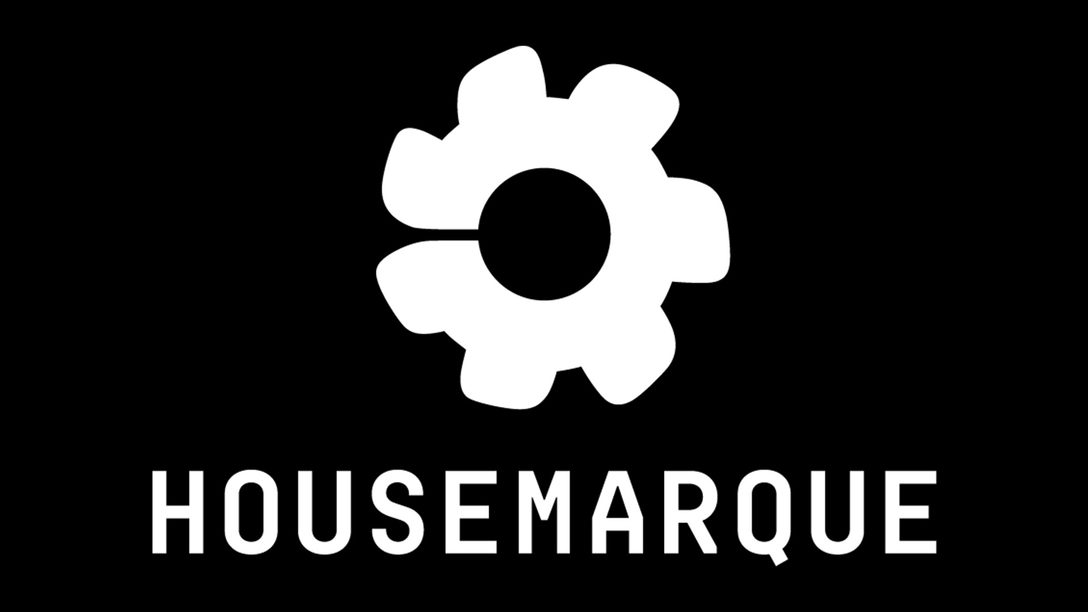 How Finland's longest-running game studio paved a path to success by honoring its arcade-inspired roots.
Selene's looping adventure evolved with new gameplay modes when the Returnal Ascension DLC launched last week. The team at Housemarque is thrilled to create new ways for fans to play the challenging-yet-rewarding, arcade-inspired shooter on PS5. In fact, iterating on satisfying gameplay is deeply ingrained in the studio's culture, starting back in 1994.
I am sure that not everyone reading this blog is aware of our long history as a studio, so please continue to find out more about our story and how we ended up launching Returnal and becoming part of the PlayStation Studios family.
---
Whether Returnal was your first introduction to Housemarque, or you have played some of our previous games, you might not know that we are the oldest game studio in Finland, founded just a few months before our friends at Remedy, creators of the Alan Wake series and Control.
But how did Housemarque come to be, and how did we end up being part of the PlayStation Studios family?
90s Demoscene Origins
Before Housemarque, there were Bloodhouse and Terramarque, two gaming studios headed by Harri Tikkanen and me respectively, both with deep roots in the 1990's gaming demoscene. In 1995 me and Harri decided to join forces and our studios, and that's how Housemarque was born.
Housemarque Managing Director Ilari Kuittinen
The demoscene was formed around hobbyists called demo groups, creating tech demos with the best visuals possible and pushing the limit of the hardware available at the time, and Finland had a strong demoscene community, developing on systems such as Amiga, Commodore, Atari, and more. Local game developers took part in it, because it was just the coolest thing to do back then; many of them were young and still studying. This was the pre-gaming industry in Finland, and likely one of the drivers in its beginning. But even with such a thriving community, the game development industry was still quite small in Finland: it was difficult to make games and actually complete them. Many games ended up in game development limbo for a year or even more. That was the reason why Housemarque got its start.
In December 1994 myself – Ilari Kuittinen – and Harri Tikkanen sat down and had our first serious chat about joining forces, as we had already known each other because of the small size of the game industry, where everybody knew everybody else. We quickly reached an agreement and in June 1995 we decided to create a new gaming studio. We chose to name it Housemarque, as the combination of our companies: Bloodhouse and Terramarque.
Super Stardust (Amiga, Amiga CD32, 1994 | PC, 1996)
Enter Housemarque
The first games we released as Housemarque – a year after its creation – were Alien Incident (1996), a point-and-click adventure game, and Super Stardust on PC (1996), a space shooter that was the beginning of our arcade roots, and a game we are still proud of to this day. Super Stardust was originally developed by Bloodhouse and released on Amiga and Amiga CD32 in 1994. These games were just the beginning of Housemarque's story.
True to the local gaming culture of the time, we wanted to create an incredible experience with limited hardware, while also pushing the boundaries. Something we still do to this day! We want to make impressive games with amazing audio-visuals to complement the gameplay experience of our players. It is a less traditional approach to game making, but it's what works for us.
Our first professional gig with the PlayStation business was in 2006 through Guerrilla, during the development of Killzone: Liberation, when we helped on various aspects of the game. It was an interesting experience helping out Guerrilla: our coders mostly worked on optimizing the game and its frame rate. We had gained experience on this while working on some game demos on the PlayStation Portable, so we had a good understanding of the hardware. After our collaboration with Guerilla, the PlayStation business was looking for small game studios to produce games for their new initiative, then called the E-Distribution Initiative (EDI), which later became the PlayStation Network. Housemarque was one of the companies they reached out to discuss whether we would be interested in working with them. Looking back, our KillZone: Liberation work was the first job we did for the PlayStation business and many more followed later.
Concept mood piece for Super Stardust HD (PS3, 2007)
Before midsummer of 2006, Housemarque traveled to Liverpool to pitch some of their games for the platform, one of them being Super Stardust HD. The PlayStation team really enjoyed the concept of the game, so we went straight back to Finland to work on completing it. Super Stardust HD has a special place in Housemarque history. After a couple of challenging years, we had a chance to get back to our roots, but at the same time we were able to do innovative things in the shoot-em-up genre, as the power of PS3 allowed us to do things that had been previously impossible. A game changer was to wrap the game level around a globe, which to our knowledge hadn't been done before. This allowed us to create a unique game experience and freedom of maneuverability on the surface of the globe. When combined with the now famous "Housemarque dash" and an elaborate scoring system, Super Stardust HD was a game which started a new chapter in the company's history, allowing us to further explore possibilities for arcade action games in the modern console era.
Around the same time, publishers were beginning to be interested in smaller digital games. This proved to be a great opportunity for us, as we could focus on making the games we wanted to make without having to chase trends, allowing us to remain original.
Game Is King
From very early on, we decided to live by a purpose statement instead of a mission statement: we want to create unique gaming experiences. We want to create something that others aren't doing the way we do.
This is reflected also in our company motto: Game is king. Great and fun gameplay is the thread that connects all of our games, together with unique audio-visual experiences and a passion for everything that has made arcade awesome.
Dead Nation (PS3, 2010)
Dead Nation monster concept Art
Before releasing Super Stardust Delta for the PlayStation Vita launch in early 2012, we were starting to think about what we want to do next. We had been running two, or at times even three, development tracks simultaneously and we had finished the DLC development of Dead Nation: Road of Devastation in Autumn 2011. One of the ideas was to revive side-scrolling shmup and Resogun was one of the three Reso game concepts we had that time, others being Resoman and ResoCastles. Dead Nation had been inspired by great arcade dual-stick shooter games like Smash TV, which was created by our hero Eugene Jarvis. He also had created one of the most recognizable arcade games of all time: Defender.In 2013 we released Resogun, one of the PS4' launch titles, and one of the most recognizable of all our games. It was definitely a high point in our history as we were named next to other bigger studios in the genre! As a consequence, we became a more mature studio than we had been before. We did something we hadn't seen anyone else do before and wrapped a game level around a cylinder shape and used voxel-based graphics. The rest is history as they say, and Resogun was the best reviewed PS4 exclusive game for over 15 months after its launch.
Resogun (PS4, PS3, PS Vita, 2013)
Resogun signature art
Resogun level art
A little-known fact is that we completed our "Tribute Trilogy to Great American Arcade Games" by adding Commando mode to the DLC Resogun: Defenders. The game mode completed our tribute to three great arcade games – Asteroids, Defender, and Missile Commando. Much better-known trivia is that we actually met with Mr Jarvis, when Resogun was a nominee for the best action game and Eugene got his lifetime achievement award at DICE Awards in 2014. Eventually we ended up working together on Nex Machina, filmed the whole process and made a documentary called "The Name of the Game."
Nex Machina (PS4, 2017)
Alien Nation concept art (PS4, 2016)
Birth of Returnal
While before 2021 we were mainly focused on making small downloadable games on the PlayStation Network, our biggest comeback and success story has definitely been Returnal. And what a story it's been!
Returnal (PS5, 2021)
From the outside, Returnal must have seemed like a tremendous leap in scope compared to previous Housemarque titles, and that's absolutely true. Could we have done Returnal if it had started with the same scope it ended up with? It's hard to say, but the path we ended up taking felt right as it was organic. On the other end, we didn't plan to make the game it ended up being, and we had to adapt several times during the process. Maybe it was foolish, but foolishness paid off. But we didn't do it alone: Returnal would have never happened the way it did, without an open-minded publisher backing us up.
Due to the pandemic, I could mostly play the alpha version of Returnal, but even back then I could see the game's potential and knew that the game was going to be something special. When the PlayStation legend Shuhei Yoshida visited, he couldn't stop playing: that showed us what the players' reaction could be a few months down the road.
Returnal (PS5, 2021)
Joining the PlayStation Studios Family
The option for Housemarque to join the PlayStation Studios family after 26 years of being an independent studio was discussed with some key employees already before the launch of Returnal, back in March 2021. It was made official to everyone after the game's launch, when everything had been finalized. The rest of the company was informed at the end of June. The reaction was really positive – albeit in a very Finnish way, muted and reserved.
We have felt very warmly welcomed and have the feeling that we have now joined the right company. Our purpose as a company hasn't changed, and it is still to create unique game experiences. As a part of this world-class family of game studios, we have the best possible opportunity to plan long term, grow further and be better prepared for the demands of creating our next games hoping to live up to the extremely high standards set by other members of the PlayStation Studios family.
When approaching Housemarque games, I can hope to offer some advice: come with an open mind and be ready for a different kind of experience. Be ready for challenges but also greater rewards and a feeling of accomplishment after you conquer our games by yourself. If you want to practice for Returnal (or any future games), our past catalog is the best way! Personally I recommend Resogun on PS4. Many players don't know the amount of games we have released before the bigger titles: we have more than 15 games under our belt and we are planning to make many more!