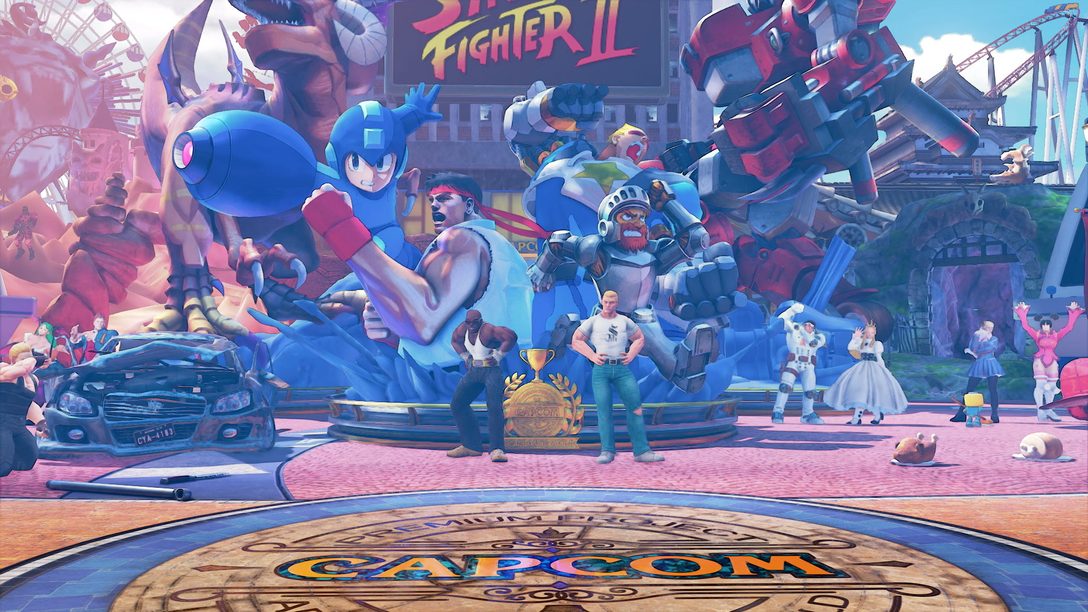 Update brings together combat adjustments with fun visual filters.
Hello, Fighters around the world! With Capcom Pro Tour concluding another epic season just last month, we continue our tradition of opening the season by taking a fresh pass at Street Fighter V's battle balance, further fine-tuning each character in the roster… But wait, there's more! We're also releasing a couple of extra fun features, including visual filters and the jazzy Cap-Jams remixes for the Season 5 fighters — all coming to Street Fighter V for free on March 29.
Battle Balance
This will be our first Battle Balance since the arrival of Season 5's characters—Dan, Rose, Akira, Oro, and Luke—so we're excited to tinker with the entire cast in this new context and, ultimately, see what you will make of it all. We feel the S5 crew is in a pretty good spot, but don't worry—they're also getting some tweaks. Here's a quick preview of the diligent Akira and the colossal Abigail.
In general, our Battle Balance updates bring lots of little adjustments to each characters' move sets and properties (some attacks become faster, while others do more damage or gain new special attributes). However, sometimes we got a little extra inspiration and added a few surprises too! So this coming Tuesday, you'll have plenty to play around with and discover in the training room or, if you're feeling adventurous, in online matches! Good luck!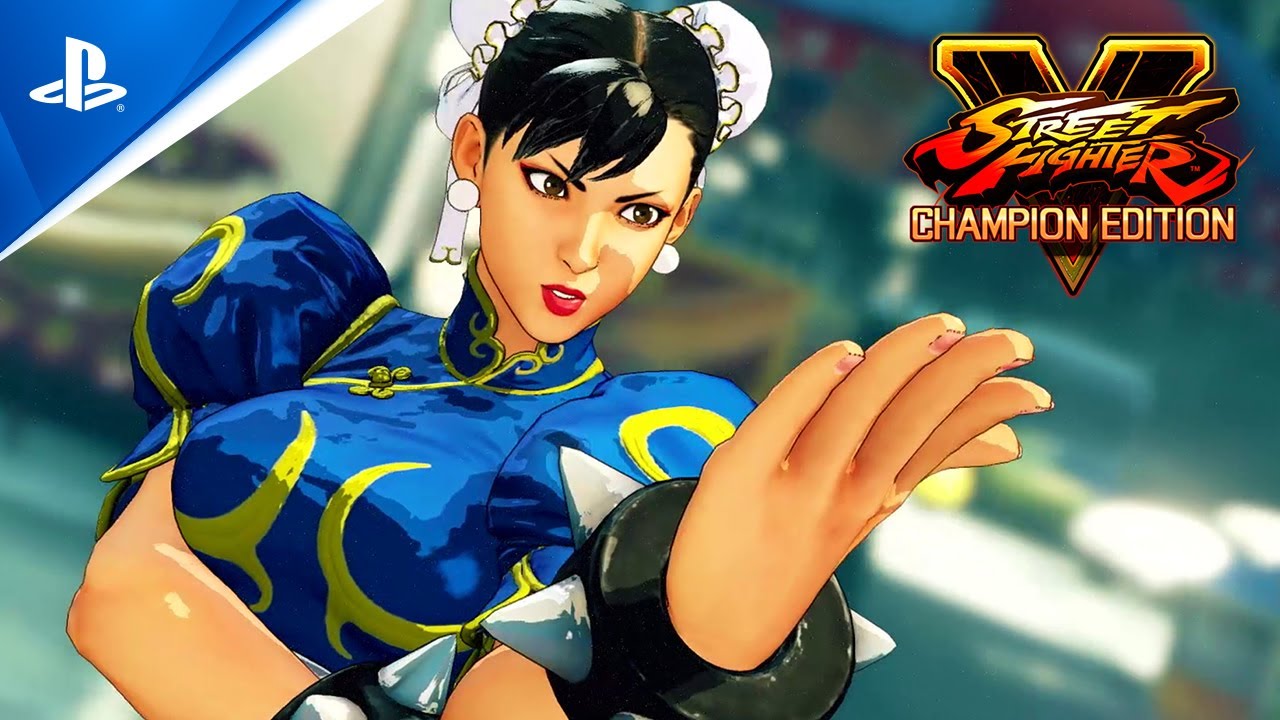 Visual Filters
Going beyond our traditional Battle Balance updates, we're adding two fancy new visual filters for everyone to enjoy. The Cel-Shaded Filter adds a stylish anime-esque look to the fighters and their animations—perfect for those flashy Critical Arts K.O. finishes —while the Pixel Filter mimics the old-school vibes from Street Fighter's arcade roots.
Note: to keep things as fair as possible in online matches, we're restricting these filters to offline game modes only.
Cap-Jams
If you've been following each of Season 5's character releases, you'll already know our sound team band Cap-Jams has been putting out killer remixes of each character's battle theme. If you didn't know… well, now you do! These remixes are always awesome and a fun take on the original versions. Up until now, you could only listen to them on the Street Fighter YouTube channel, but starting with this update, you'll be able to set them as background battle tracks in-game! May the Cap-Jams groves guide you to victory.
Capcom Pro Tour Cosmetics
Looking ahead, we have Capcom Pro Tour 2022 coming up this year. To celebrate the start of a new competitive season, we're adding new DLC to the mix, including a special new color for all characters and a brand new stage Ring of Arcade packed with Easter Eggs referencing Capcom's legacy. See if you can spot them all.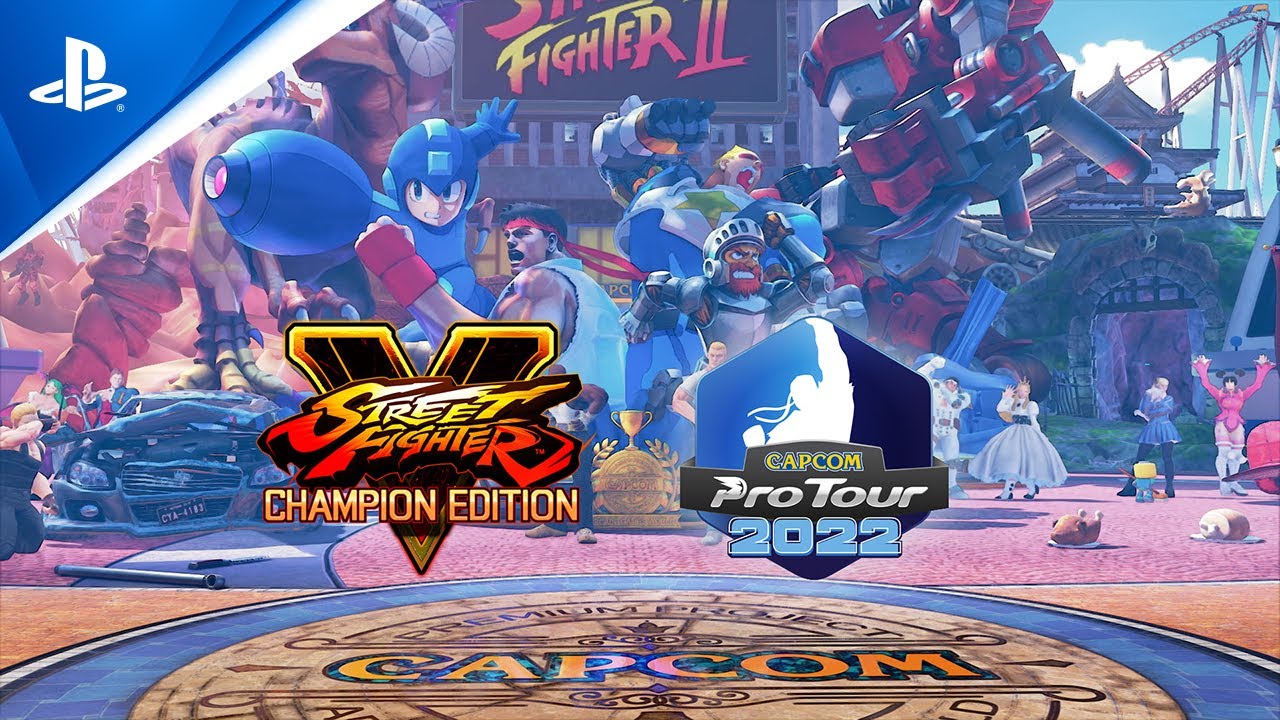 With this Battle Balance update coming up and a new Capcom Pro Tour season starting soon, we're eager to see just how spicy the competitive spirit will get.Again, this Street Fighter V Battle Balance update is coming March 29 and is free for all SFV players. And if you're looking for more Capcom fighting games, keep an eye out for Capcom Fighting Collection coming June 24.