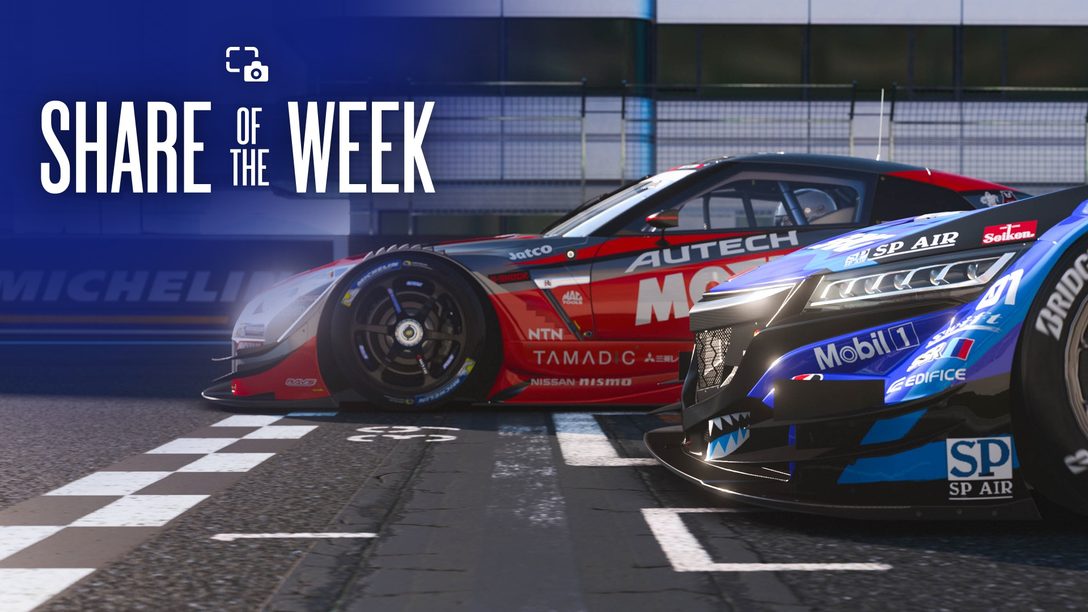 Gearheads and shutterbugs unite behind the wheel.
Last time, we asked you to get behind the wheel of Gran Turismo 7 and share your best shots from the track using #PSshare #PSblog. Here are this week's highlights:  
TheFourthFocus shares the moment they inched past another car across the finish line.
JonPSindies shares driving off into the desert sunset.
Xenolith3D shares a dreamy moment above the clouds.
Photoingame parks their car amongst the sand dunes.
ZEBRA_GT7 drives through a patch of cherry blossoms.
AjGamingPics1 turns a corner mid-race.
Search #PSshare #PSBlog on Twitter or Instagram to see more entries to this week's theme. Want to be featured in the next Share of the Week?
THEME: In Motion
SUBMIT BY: 11:59 PM PT on March 23, 2022
Next week, we're kicking things into motion. Share moments where your character is moving or mid-action using #PSshare #PSBlog for a chance to be featured.