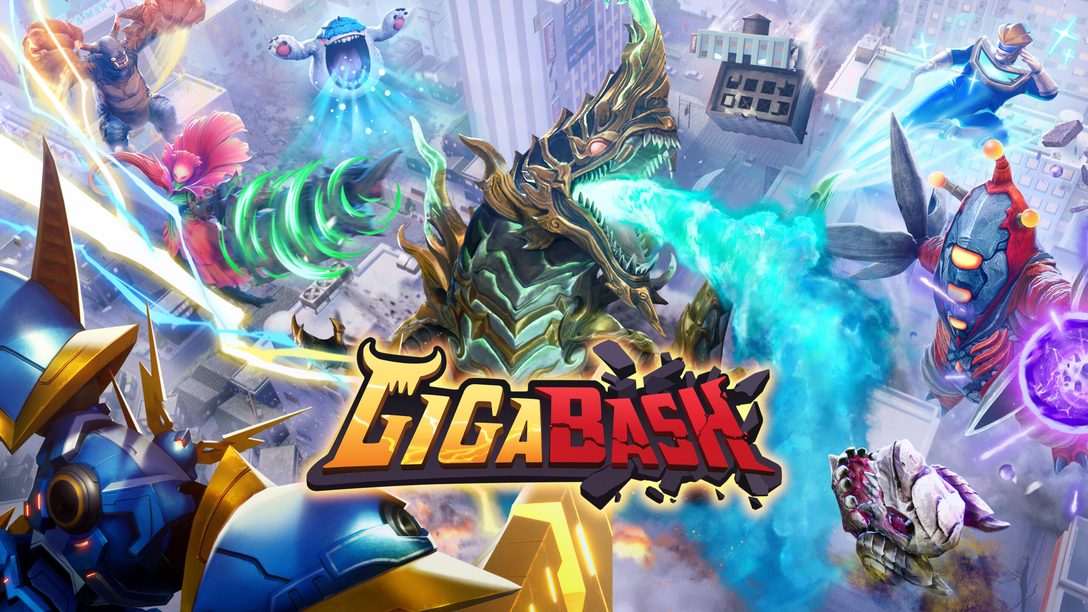 A closer look at the four-player arena brawler, featuring tokusatsu-inspired kaijus & heroes.
Did you see him during State of Play today? The golden dragon kaiju seething with green fire?! That's Rawa, nicknamed the Extinction Dragon, and one of our newly revealed playable characters for our game, GigaBash!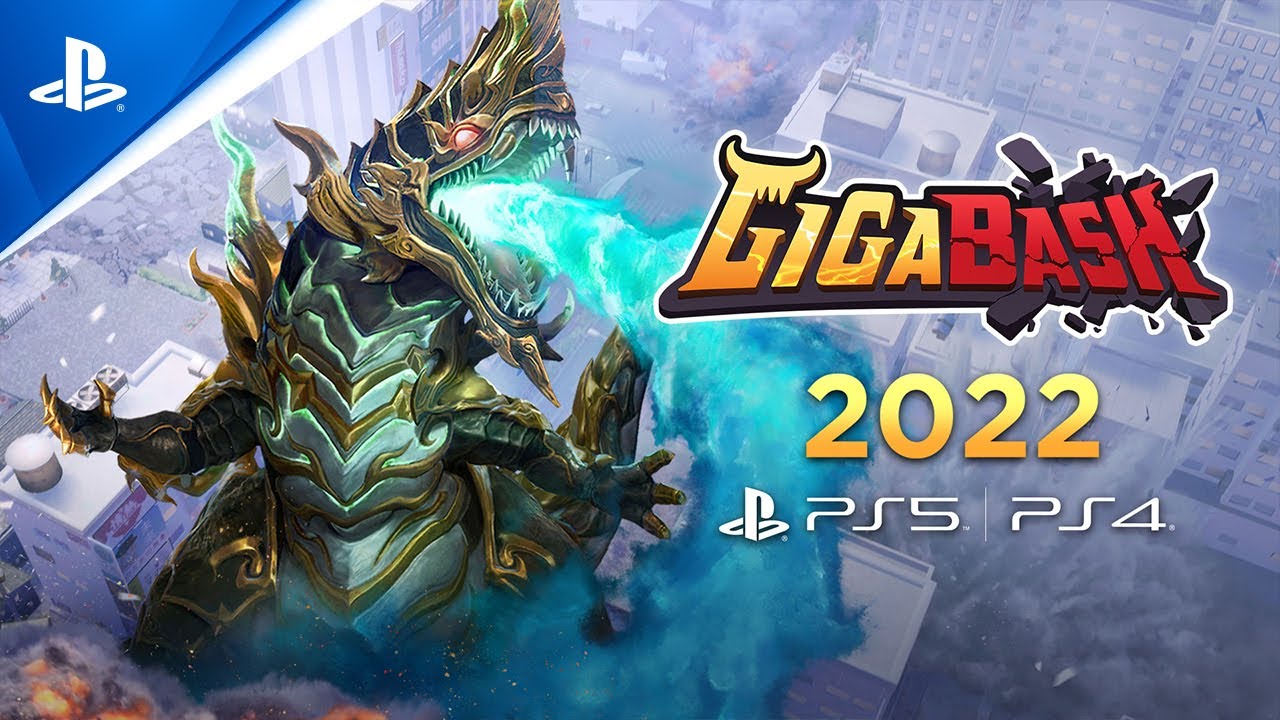 Welcome to our little corner on the internet, friend. We are Passion Republic Games, a Malaysian indie game startup, and today we're giving you a closer look at GigaBash.
Returning to Childhood
Don't we all have that one childhood fantasy? Y'know, the one where we pretend to be a giant lizard monster attacking a city made from stacks of old magazines?
Now, let's recreate that with four players on the sofa, each playing as their favorite kaiju as they beat the living bananas out of each other in a fully destructible city… That's GigaBash in a nutshell.
Colorful Characters inspired by Nostalgia
We drew inspiration from classic tokusatsu characters such as Godzilla, Megazord, and Ultraman, as well as games like War of the Monsters and Power Stone. This led us to create a roster of 10 unique Titans, each fitting a certain kaiju or hero trope and having their own playstyle, skillsets, and combos to master. Who will be your favorite?
Giga-Size Destruction
As you battle your foes, you gain Giga Energy that allows you to transform into a supersized version of yourself called an S-class. Indulge in the power fantasy as you casually destroy everything in your path. Don't stop there, snatch the Ultimate Ball to unleash your Ultimate and obliterate your foes along with the entire district.
An Arena made for Reckless Chaos
What's a Kaiju game without a few buildings toppling over? That's why we designed every map to be fully destructible. You can step on, destroy, pick up and throw every car, bus, or an entire office building around you. But let's not limit our imaginations to just cities.
You'll find yourself fighting in ancient ruins in the rainforest, controversial military bases in the desert, and more. Each map also has its own unique map mechanic, such as volcano eruptions or… an intercontinental ballistic missile?! Run!
Take Your Fight Online
Couch-play is the bread and butter of GigaBash, but what if we want our steak and salad too? It's time to go Online Mode where you can brawl with other players from around the world. There's also Competitive Play where you can climb your way up the global leaderboard by dueling other players who rival your battle prowess. May your battles be legendary.
Origin of the Titans
Despite the game's multiplayer focus, we wanted to expand the player's experience of the game to include a single-player mode. Thus, Story Mode was created. Here, players can unearth the characters' backstory (and misadventures) through four short-and-sweet campaigns featuring four of our playable characters.
Mayhem & Chill
We strive to make GigaBash easy to pick up, fun to watch, and more fun to play. We invite you and your friends to indulge in Mayhem Mode. It's a party mode featuring a wacky collection of minigames, hand-made to be ridiculously fun for seasoned players and first-timers.
Release the Rampage
Although GigaBash is our first venture, we plan to do our best to spread our love for the kaiju/tokusatsu genre and couch-play games. We are proud to announce GigaBash is coming first to PlayStation 4 and PlayStation 5 in 2022! Follow us on our social media for the latest news and let's get ready to GigaBash.