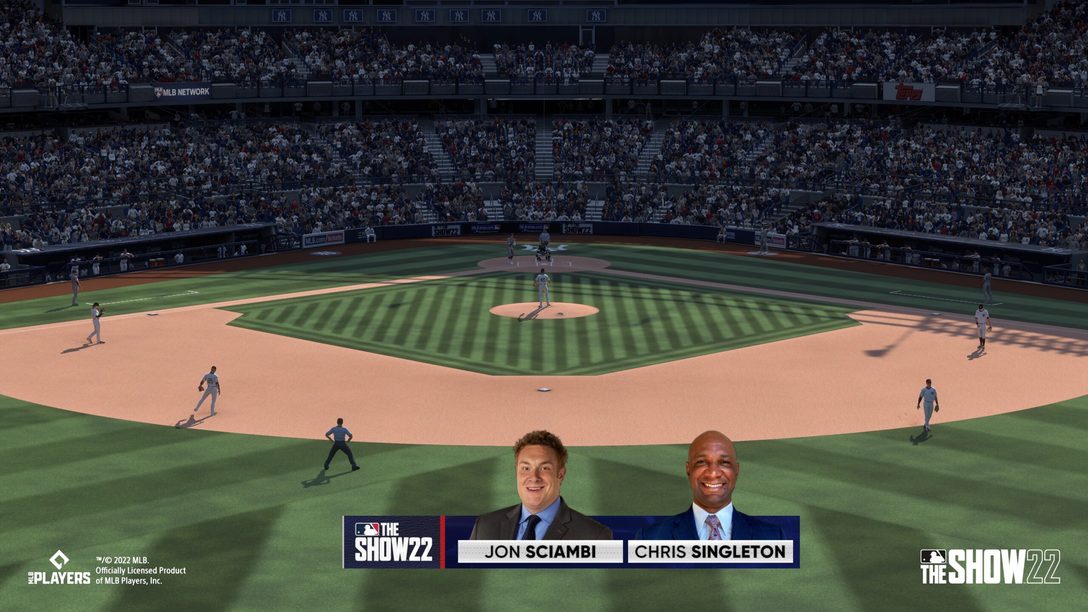 Jon "Boog" Sciambi and Chris Singleton join the game as the new play-by-play and color commentary voices of MLB The Show.
For MLB The Show 22, the team at San Diego Studio have been hard at work innovating one of the core components and features of the in-game experience, an entirely new commentary system and broadcast team featuring Jon "Boog" Sciambi and Chris Singleton for the first time in The Show history. Here's a look behind the curtain:
128 separate recording sessions occurred, which included 350 recording hours and approximately 45,000 lines of audio. No wonder Boog and Singy cloned themselves in the video with Coach!
Commentary systems have been redesigned for several major categories, including game intros, home run calls, post-play analysis, and more
A new conversation system has been implemented, allowing for more natural banter between commentators that seamlessly integrates into the live action of each game. Boog and Singy recorded a lot of their lines together to bring this feature to life.
Audio stitching enhancements increase the variety of both play-by-play calls and color commentary and improves upon player name integration. An enhanced dynamic range of play-by-play calls has also been implemented to match the excitement of each moment.
Content captured from both real-life MLB broadcasts and MLB The Show-called commentary leads to a curated experience unique to each player.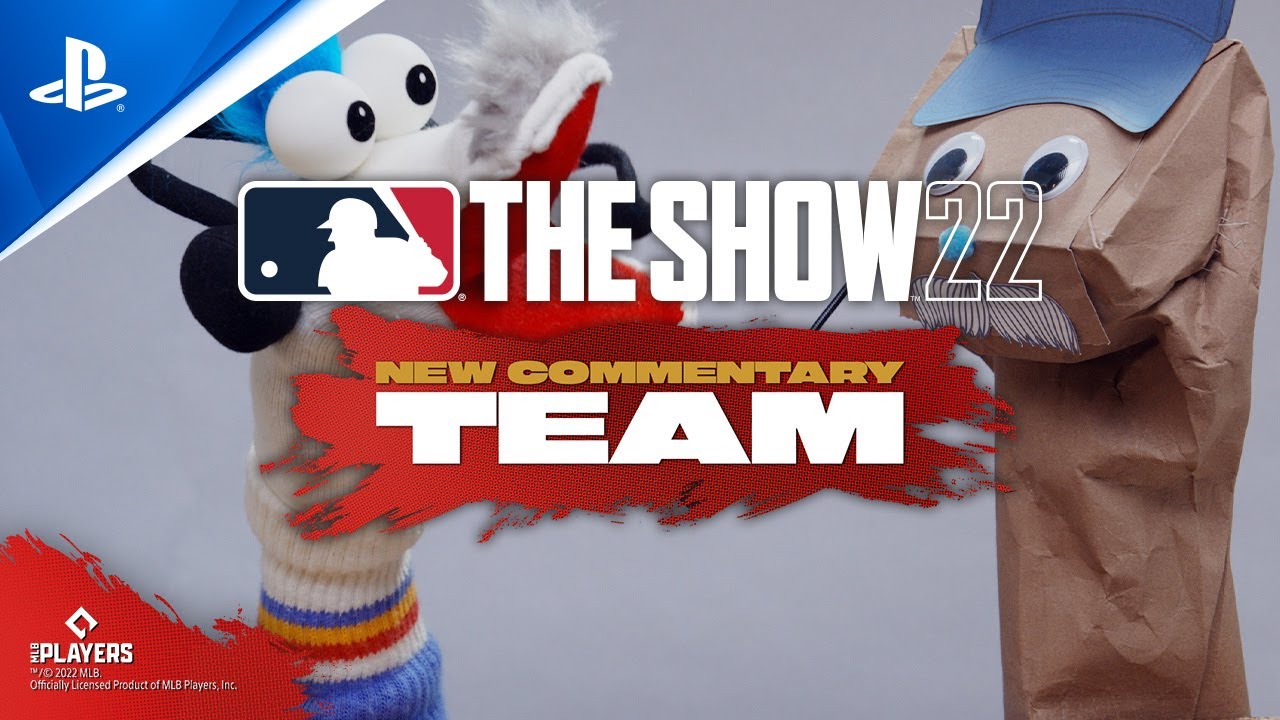 Jon "Boog" Sciambi and Chris Singleton have had stellar careers as MLB broadcasters, with over a decade of experience calling games together, and we are excited to bring their talents to MLB The Show to create an even more authentic gameplay experience. Our new commentators have also taken a moment to share what makes this experience special to them. Check out their thoughts below on what it's like becoming part of the MLB The Show franchise!
How excited are you to be the new commentary team for MLB The Show 22?
Singy: "I can't really express how excited I am to be part of the broadcast team for Sony Interactive Entertainment's MLB The Show! Sony is a legendary brand and baseball is still America's favorite pastime in my opinion. To have an imprint on one of the top video games in the world is something me and my family will always reflect on with great joy."
Boog: "Working on MLB The Show 22 has been an absolute thrill and is certainly one the coolest and unique things I have done in my career. Partnering with Singy has made it extra special because I get to share the experience with a friend."
What was the process like working with San Diego Studio to get your voices into the game?
Boog: "The San Diego Studio team has been incredible in their dedication and attention to detail; those guys made it fun and are a huge part of why the process was both successful and enjoyable."
Singy: "Working with San Diego Studio over the past few years has truly been one of the most memorable experiences of my career. This isn't easy work for any of us but we all became a family and enjoyed the grind together. The entire team loves the sport of baseball so much that oftentimes our recording sessions featured passionate "off air" discussions/debates about the sport that consumes us."
Upcoming Feature Premieres
Don't forget, you can watch episodes on Twitch and YouTube or watch them on-demand at your own convenience as we get closer to launch. See below for upcoming schedule:
3/10 – Commentary
3/17 – March to October and Presentation Update
3/24 – Road to the Show and Ballplayer
3/31 – Diamond Dynasty*, Live Content, and Esports
---
We could not be more excited for MLB The Show 22 coming out on PlayStation, Xbox, and now Nintendo Switch! MLB The Show 22 launches April 5, 2022. Get Early Access beginning April 1, 2022 when you pre-order either the Digital Deluxe Edition or MVP Edition.
For more detailed information on MLB The Show 22 including an important update on year to year saves and more please read our FAQ here.
*Online multiplayer features require internet connection and console-specific online multiplayer subscription.