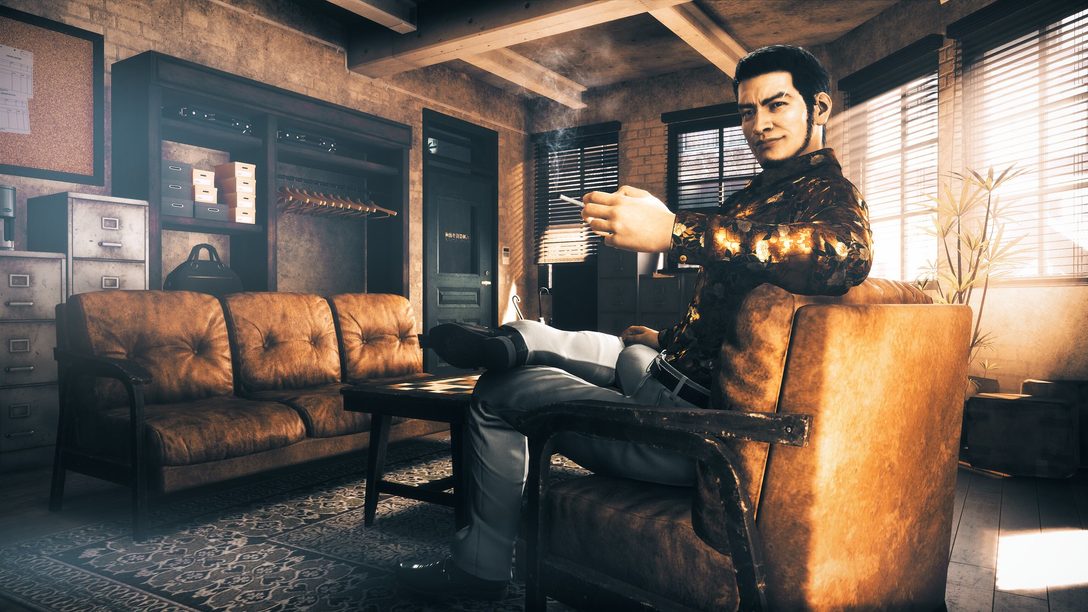 Discover the secrets of Yagami's right-hand man with new battle styles, characters, and investigation modes.
Lost Judgment's star investigator Takayuki Yagami's brazen, catch-all sidekick and former Yakuza muscle Masaharu Kaito takes center stage in the upcoming DLC release of The Kaito Files, which goes live on PS4 and PS5 March 28. Taking place after the events of Lost Judgment, this story expansion has Kaito facing a bitter past he thought he'd left behind years ago.
Yagami is out of town and Kaito is left to take on the remaining work at the Yagami Detective Agency. Everything changes when Kaito is offered a case with a lucrative reward: 20-million yen to find a CEO's missing wife. Things take a twist when it's revealed that the missing person in question is Kaito's ex-lover, Mikiko. Left to put back together the pieces of his past and discover the fate of a woman presumed dead, Kaito won't stop until he's cracked the case for good.
Unleash Kaito's brutal fighting styles
If Yagami is the master of graceful, acrobatic fighting styles, Kaito is the king of unforgivingly brutal strength. Choose between unstoppable offense and overpowering defense with Kaito's two signature battle styles: bruiser and tank. One combines aggressive punches and hooks with rapid evasion skills. The other allows Kaito to endure enemy hits with sheer strength and come back with a counterpunch, as well as grapple and throw foes to the ground. Paired with a unique skill tree of over 70 abilities, Kaito's fighting style is roaring and suited to his fervent temperament, standing in stark contrast but equal standing to Yagami's practiced precision.
New modes of investigation
While Yagami relies on his gadgets, Kaito puts faith in his primal instincts to conduct investigations. In addition to Primal Eye and Primal Ear, Kaito also has the hunting sense of a wolf on the prowl, allowing him to track down imperceptible odors with Primal Nose. But outside of investigations, his senses are just as keen. Scavenge the city through the new lens of Primal Focus to find rare hidden items that would otherwise elude the average person amid the bustling cityscape.
Kaito has learned much from watching Yagami conduct stealth operations, but his ways come with a twist. Rather than quietly choking out enemies on stealth missions, he pummels them unconscious and does the same if discovered. Because he finds picking locks too tedious, Kaito uses his Primal Ear to wait for foes to come near a door before smashing his way through. Tailing sequences are twice as hard for Kaito since he's not as subtle or nimble as Yagami. But the most iconic showcase of Kaito's playstyle might just be his loud, disruptive methods for conducting a chase, which stand in sharp contrast to Yagami's smooth and evasive methods.
Hidden content
Hidden secrets are strewn throughout the city. Put Kaito's Primal Focus to the test if you hope to find them all and unlock powerful new skills in the process. While traversing the city, discover special locations that make Kaito reminisce on key moments of his past, helping him unlock forgotten skills as he copes with the decisions he made years ago. For challengers keen enough to scour every hidden location, the secret strongest boss awaits.
The Kaito Files come to light on March 28, available immediately to previous purchasers of the Lost Judgment Digital Ultimate Edition or Season Pass.