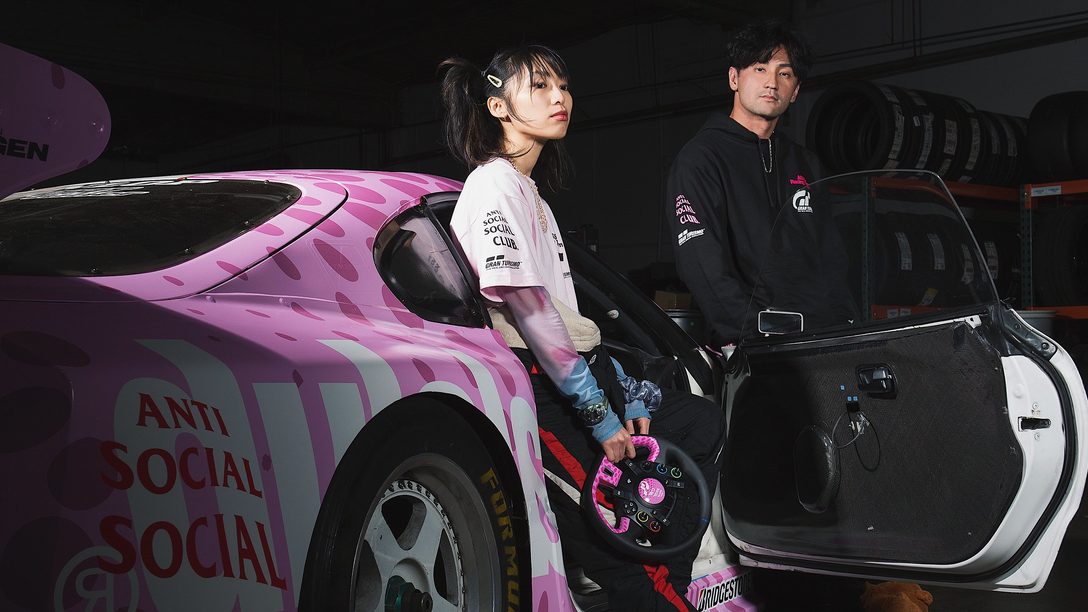 Details on the custom Gran Turismo collection and custom livery skin exclusive to Gran Turismo 7.
Timed with the launch of the highly-anticipated Gran Turismo 7, streetwear brand Anti Social Social Club has designed a custom vehicle skin for a GT500-spec Toyota Supra. The livery will be available on GT7 and the aesthetics from the design trickle into a capsule collection including a hoodie, T-shirt, snapback hat, gaming socks, and racing gloves. Additionally, a custom Fanatec Gran Turismo DD Pro wheel released for GT7 will be offered as an accessory.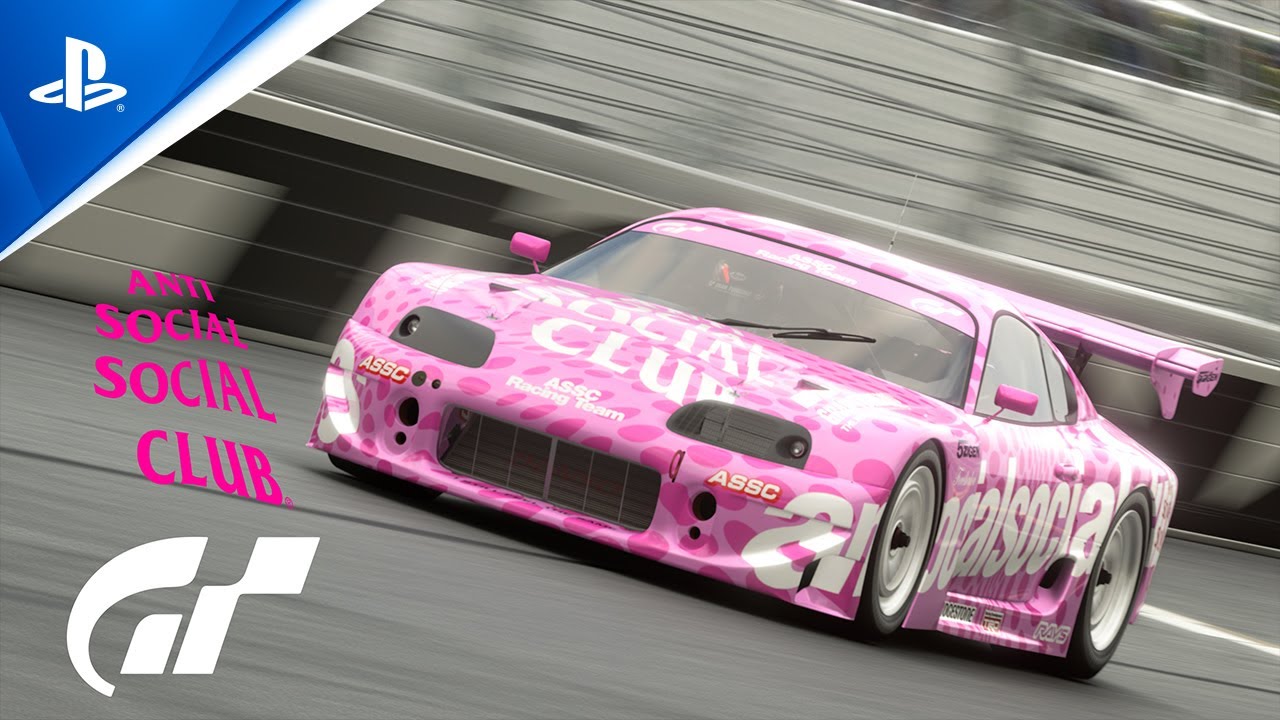 This is the second time the two brands have worked together. Gran Turismo and Anti Social Social Club collaborated for PSX 2017, showcasing a vehicle livery designed in the game's Livery Editor feature and an apparel collection. For the release of GT7, the streetwear brand dug deep into Toyota Gazoo Racing's rich motorsports history and explored an alternate timeline where Anti Social Social Club helmed a Japanese Grand Touring Championship (JGTC) team in the '90s, competing in the premier GT500-class of racing.
To model the collection, Anti Social Social Club tapped Toyota Gazoo Racing-sponsored pro-driver Ken Gushi to lead the launch video and lookbook.
The Anti Social Social Club livery will be available via a PlayStation Network voucher code* that will be distributed with the purchase of any collaborative Gran Turismo item on AntiSocialSocialClub.com. A select number of voucher codes will also be given away through a special giveaway on GT's social media channels. Make sure you follow @thegranturismo for more details on that in the coming weeks.
The Gran Turismo x Anti Social Social Club collection drops on 8am PT on Friday, March 4, 2022, exclusively on AntiSocialSocialClub.com. For more info on the collection, follow @antisocialsocialclub on Instagram. Set your alarms, because the collection will sell out quickly.
*Internet connection, account for PlayStation Network, and Gran Turismo 7 (sold separately) required to redeem.