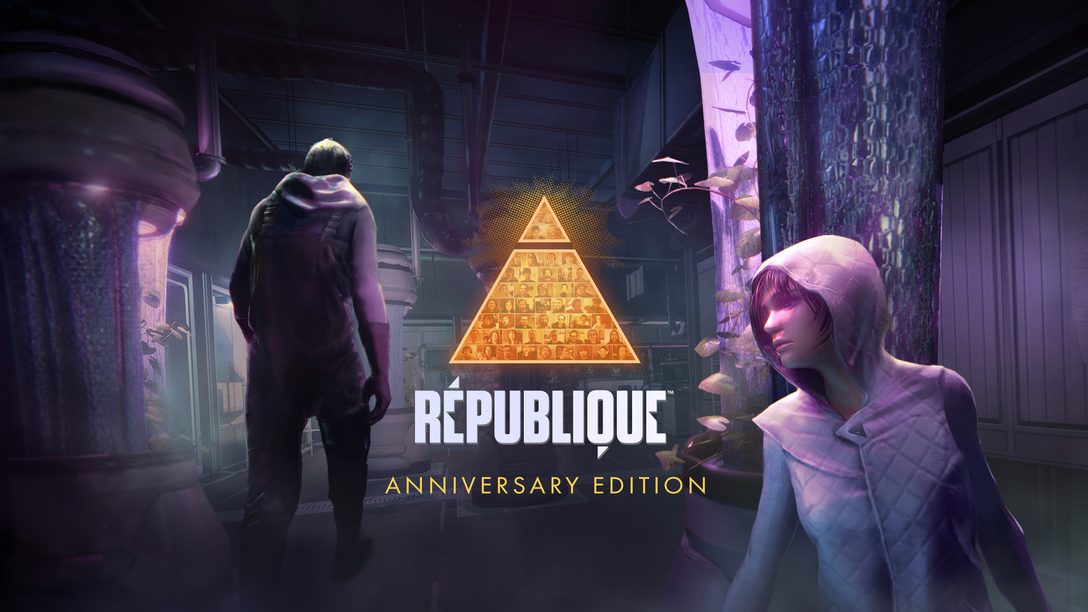 10 years on, developer Camouflaj looks back at its stealth survival title.
Hello everyone – I'm Matt Walker, director of production at Camouflaj, Inc. – and I'm happy to announce that after a long wait, République: Anniversary Edition is finally releasing on PlayStation 4 and PlayStation VR on March 10!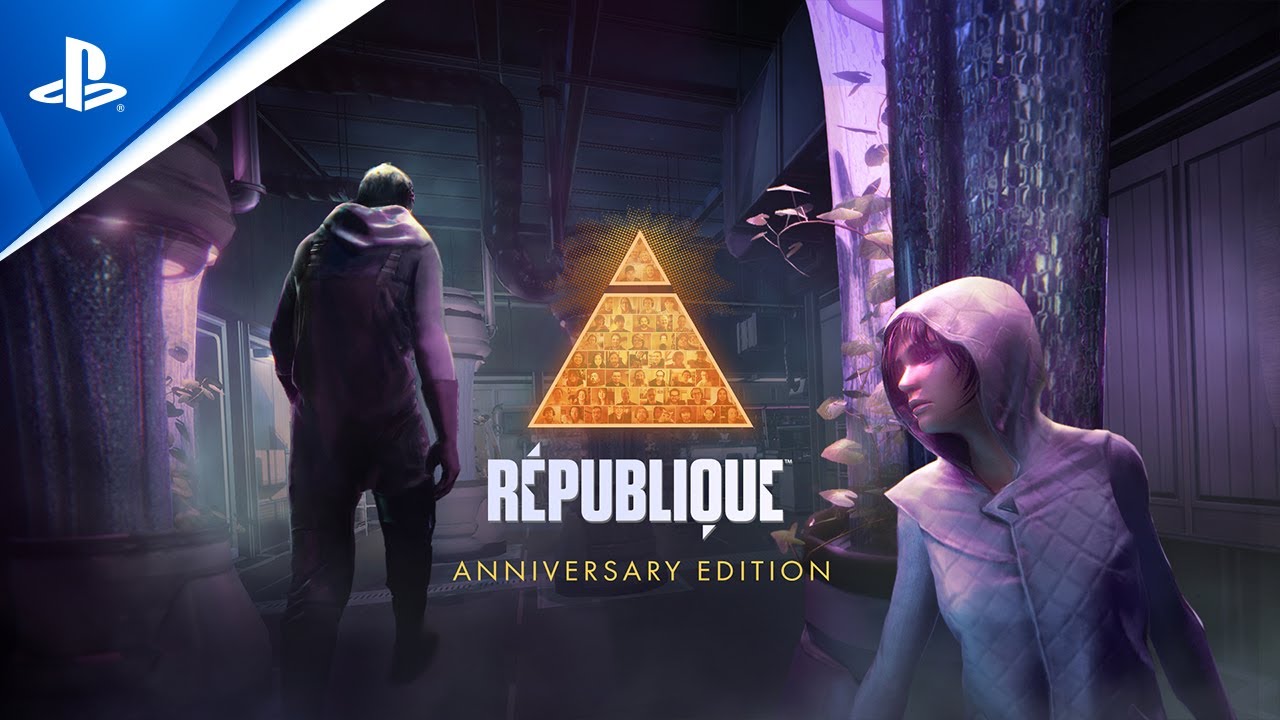 République started out in 2011 as a true passion project of Ryan Payton's – veteran of Metal Gear Solid and Halo fame – who felt that the democratization of game development was leading to a place where you didn't need hundreds of developers working around the clock to produce AAA game content. After one of the first notable Kickstarter campaigns ever in 2012, the team released République Episode 1 on mobile in 2013.
At its heart, République is a stealth game. Game designer Paul Alexander provides some insight into our approach to making the stealth gameplay stand out among the rest of the pack:
"We knew from the start that we weren't going to build a conventional stealth title," says Alexander. "Hope is loaded up with all different types of weapons and gear, and tons of resources. She's a captive trying to escape. Rather than fight it out at every turn, we made a commitment to embrace it, giving République more of a "stealth survival" feel."
In order to make the game feel meaningful, we also put a heavy focus on the narrative – once again, game designer Paul Alexander expands on that point:
"A lot of how we approached the narrative experience was borne out of developing the game episodically," says Alexander. "We knew we wanted to build a rich world with lots of different stories happening concurrently, and lots of things to discover under the surface—all while building towards a bigger picture of what Metamorphosis is. Exactly how we chose to go about doing that evolved and changed as each episode released and we heard more from the fans about what resonated with them. Coupled with our own excitement about where to focus our attention after each episode, we ended up taking République's story in some unique directions…but the final moments and big reveals République has in store were in our minds from day one."
10 years from the company's founding, the team took some time to reflect on what they're most proud of, and what we've learned since. Lead writer, Brendan Murphy mentions,
"I'm proud that we were able to tell such a sweeping and involving story, especially given its origins as a mobile game," says Murphy. "I'd put it up against any other cautionary tale about 21st century surveillance put on film, or in literature, or in other games. It really does reward players for listening in, looking closely, and scrutinizing the details, in a way similar to how spy agency analysts scrutinize our data and private communications. We learned that these threats to privacy and democracy are much greater and encroaching more rapidly than we even imagined when we made the game."
And from game designer Simon Messenger:
"I think the most important thing we learned was how to work together effectively as a company," says Messenger. "The episodic nature of République meant that in many ways we had shipped 5 games by the time the story was complete. As a new studio finding its footing, nothing we've done since could exist without that foundation we built by finishing an episode, getting it into the fan's hands, and then learning from the challenges and the feedback from the community, and putting all of that experience into our next episode. By the time République was done, we had gone from a group of talented individuals into a team that knew how to get a game to the finish line."
We decided to revisit République for our 10th anniversary as a way to look back and honor where we began. With Anniversary Edition's new developer commentaries, we hope fans and newcomers will not only get to enjoy a thrilling stealth adventure, but get to learn a little bit about what goes on behind the scenes during game development.
Our goal has always been to create meaningful, high quality games – and we hope you'll join us by playing what we'll be bringing to you – starting with République: Anniversary Edition.