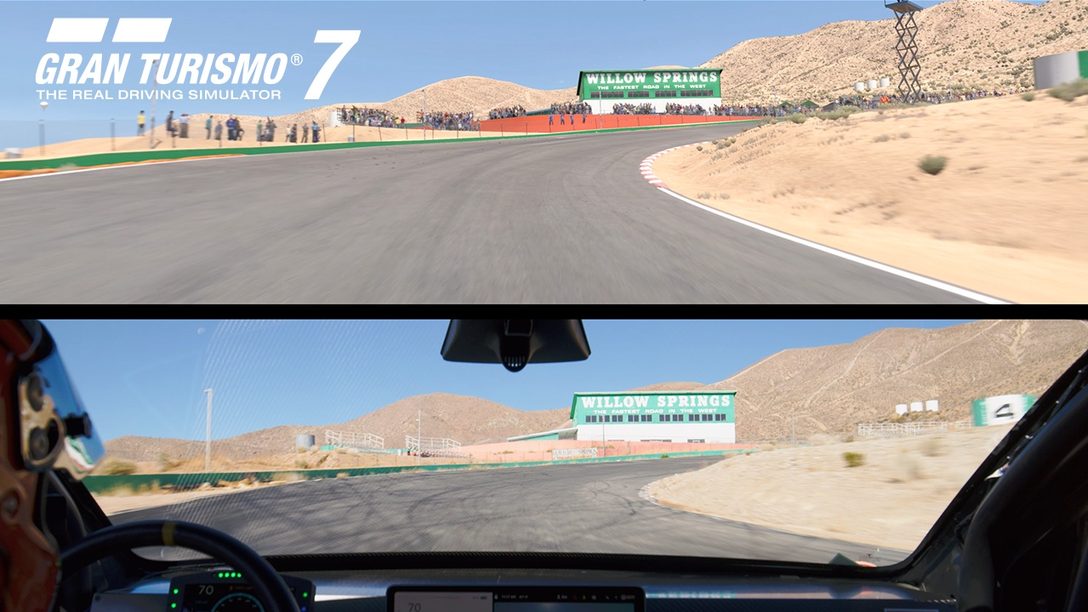 A real-life pro race car driver and experienced GT fan share their driving strategies.
Have you ever wondered what kind of driving similarities can be discovered from driving on the same circuit in Gran Turismo 7 (virtual) compared to real-life (reality)?
With just over a week away from the launch of Gran Turismo 7, we thought it would be fun and interesting to have two racing experts to help us answer that question – one from virtual, the other from reality.
Utilizing Willow Springs International Raceway as our testing ground, the super-fast 2.5 mile, nine-turn road racing circuit has been home to some of the most classic Gran Turismo battles, including the FIA GT Championships 2021.
Professional race car driver, Dai Yoshihara, pilots a race-prepped Evasive Motorsports' Tesla Model 3 Performance vehicle provides his real-life pointers on how to be tackle the one of the fastest and most challenging tracks in the U.S, including the ideal vehicle modification, racing lines, and small nuisances that only an experienced driver would know.
In parallel, a longtime fan of Gran Turismo, Steve Brown aka Super GT takes a modified Tesla Model S and gives his detailed insights from a virtual perspective through his in-game experiences with Gran Turismo 7.
Watch our two part Virtual to Reality video series where these experts provide their insights on the differences in GT7 and real life. Be sure to not miss the Side-by-Side comparison video of a flying lap in Gran Turismo 7 and in real life through the cockpit of a Tesla vehicle.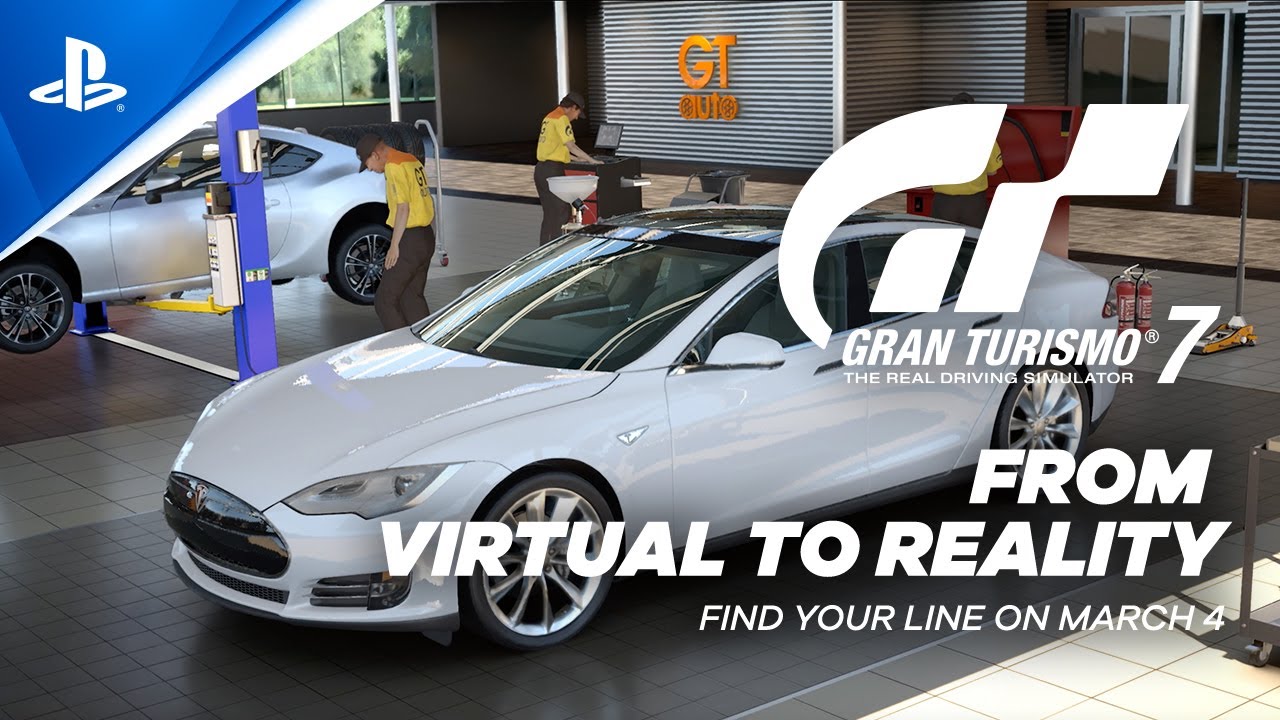 From Virtual to Reality: Gran Turismo 7 and Real-Life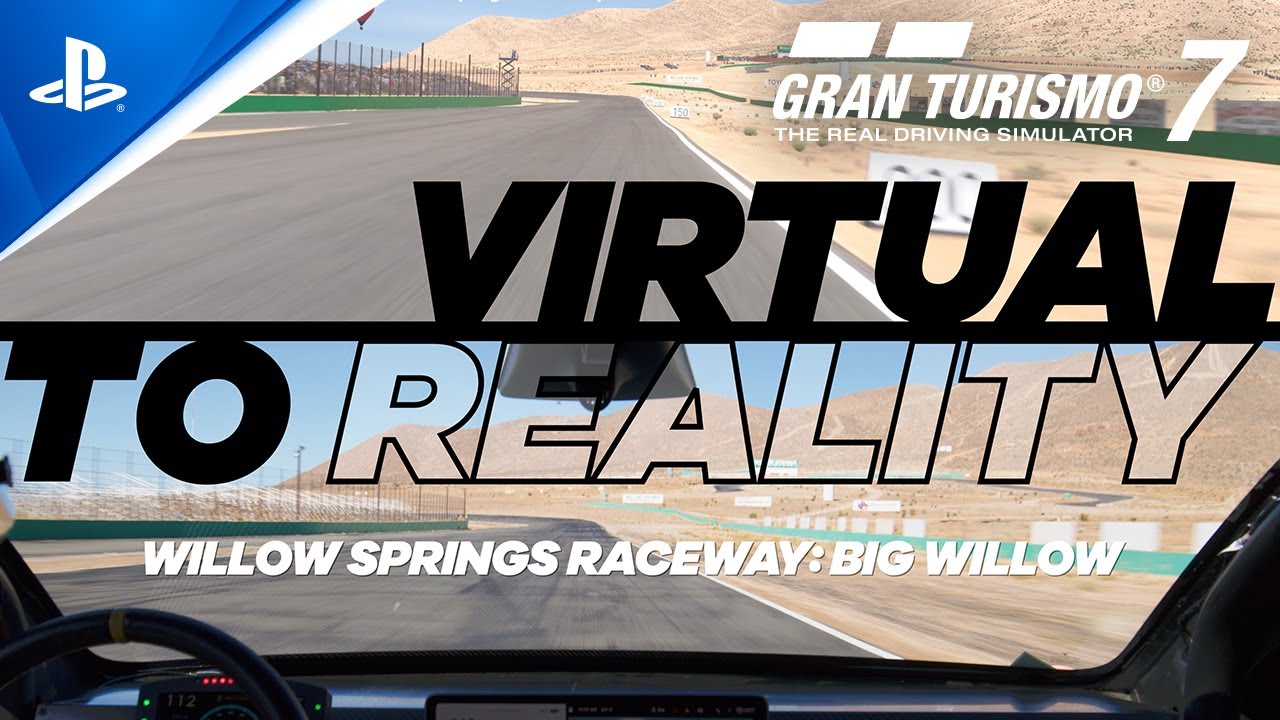 From Virtual to Reality: Side-by-Side Comparison
Stay updated via Gran-Turismo.com as we prepare for Gran Turismo 7 to arrive on March 4 for PS5 and PS4.