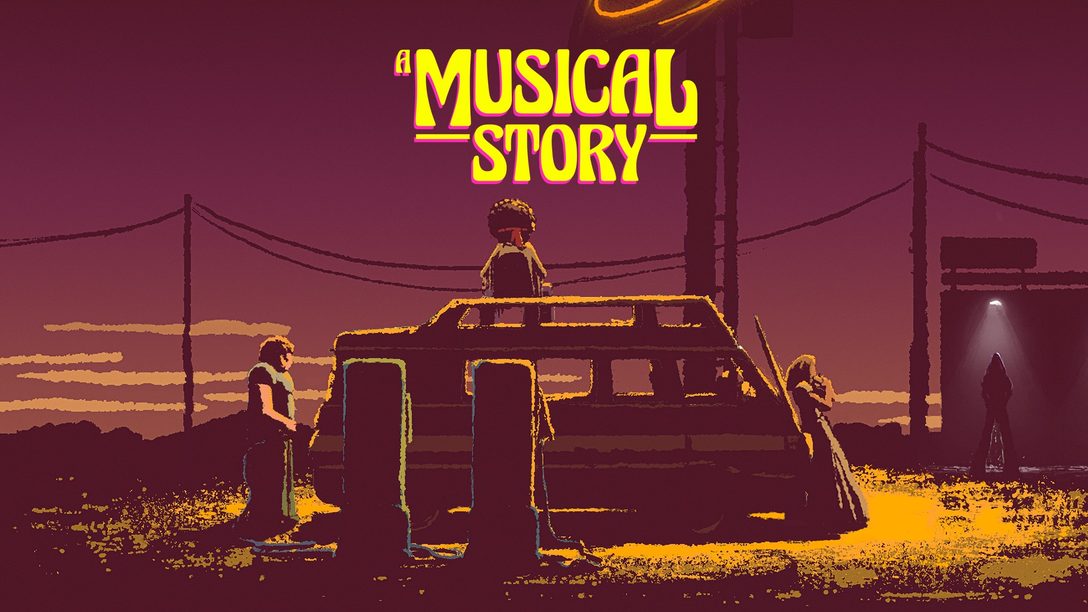 Create a new rhythm game experience with Glee-Cheese Studio's stylish music game.
A Musical Story is a new kind of musical experience. As its name suggests, it's a narrative musical game, and it's the debut release from our French studio Glee-Cheese Studio. Today, I'm very happy to announce that the game will be available to download on PS4 and PS5 from March 2. For now, please let me tell you more about how we created this unique experience.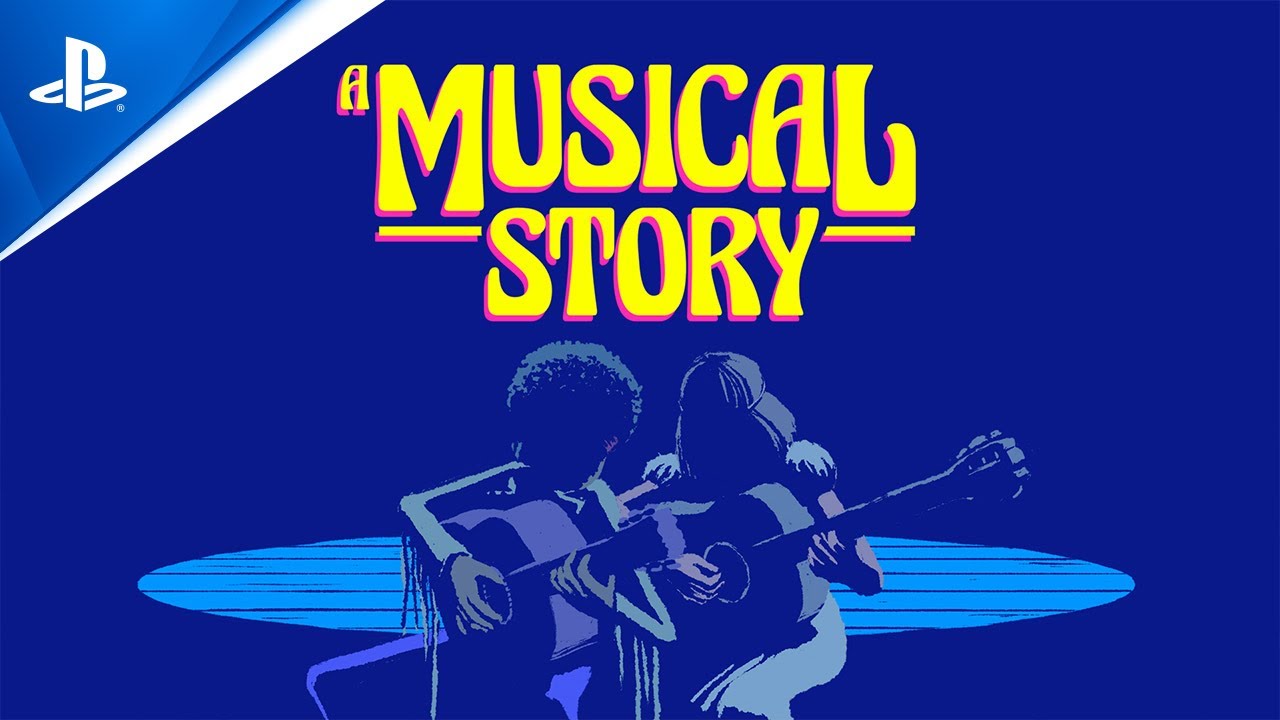 In A Musical Story, you play music to unlock memories. Our character, Gabriel, is in a hospital bed, badly injured. You will dive into his memories through music. Each time you succeed in playing a musical sequence correctly, you unlock a fragment of Gabriel's memory.
Set in the 70s, the story focuses on the life of a band that sets its sights on playing the mythical Pinewood Festival. I don't want to tell you too much about their journey, as it's important you experience all the twists and turns for yourself. Each level is significant and unique, and crafting the story took us a huge amount of time.
This game was a real adventure to create, with a very particular process. There are four people in our studio: a developer (Maxime), two composers (Valentin and I), and an artistic director (Alexandre). At first, the idea was very simple: we want to make a music game, and we want to tell a good story. Ok, let's make a narrative musical game! But for us, everything in this game from mechanics to music or visuals, always had to be unique and consistent. And that's what took us two years before we showed the game to our publisher Digerati.
It all started with gameplay. We wanted to create a game in which the understanding of music was important. In A Musical Story, you have to really feel the rhythm of a piece of music to play it back perfectly and move forward in the story. But don't worry, the sequences to play are short, fluent, and loop until you have managed to play them entirely. There is therefore no game over. You have all the time you need to listen to the music and understand it.
After setting up our loop concept, we decided that the user interface would be a circle, to visually emphasize the loop. On the screen, it looked like a memory bubble. From there, we deduced that the theme of our story would be that of memory. At this time, we wrote a huge amount of different scenarios before finding the one that best matched what the gameplay would be.
Our art director, Alexandre, wanted to see very different settings, and liked the idea of a road trip. Valentin and I, the two composers, have been making music together for 20 years and have always loved the 70s era. That's how we came up with the idea of the road trip of a guitarist and his band in the 70s. That's also the moment we decided that our story would be told by visuals and music alone.
After two years of testing and experimenting, countless prototypes with different visual and musical styles, everything was now coherent and logical. The idea of a game based on listening and understanding led to the loop mechanics. The loop mechanics led to the circle interface, which led to the memory theme, then the hospital bed, the memories of the road trip, etc.
This creation process was deeply satisfying, as we felt like we were creating, step by step, a game in which everything would make sense, and we really hope you'll enjoy it when it releases on March 2. We can't wait!