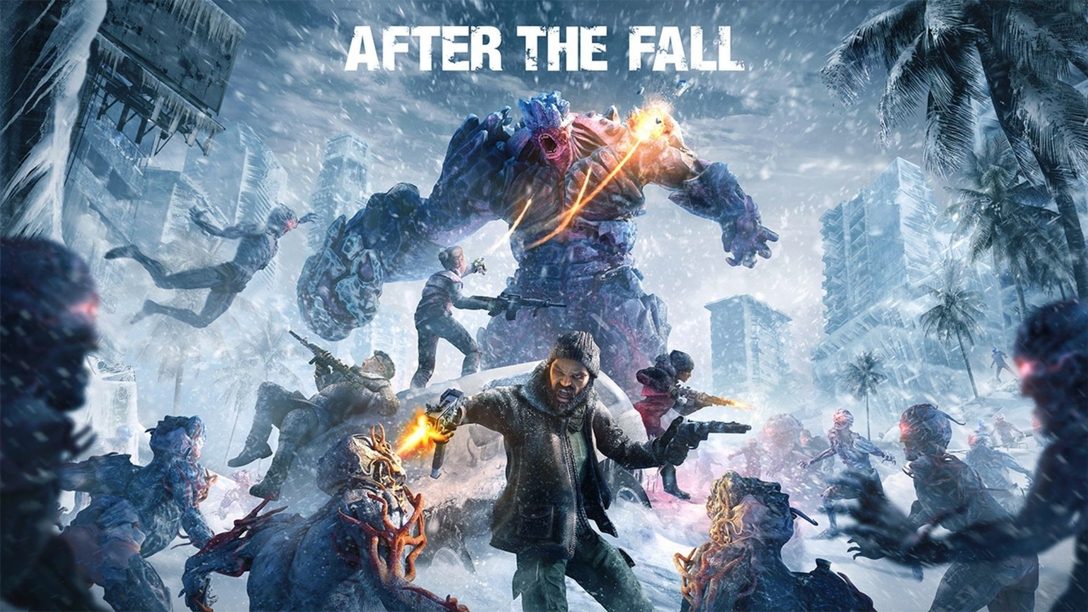 Details on what's to come for owners of the game's Launch Edition.
Hello, my fellow Harvest Runners! It's TamTu from the community team at Vertigo Games. I'm excited to talk to you about everything that's in the works for After the Fall in the upcoming Frontrunner Season, which is part of the game's Launch Edition and will be available to all players. Since After the Fall launched on December 9, we've taken your feedback and implemented updates to the game already, and we've been working hard to bring you the first season of content very soon! To start off, Horde Mode is coming to the game in mid-February, followed by more content in the upcoming months. So without further ado, let me fill you in on everything that's coming in this Frontrunner Season.
Launch Edition: Access to the Frontrunner Season
After the Fall's action-packed gameplay with full cross-platform multiplayer support is now available on PlayStation VR and will automatically give you access to the full first season of content. In this immersive four-player co-op thrillride, brought to you by the team behind Arizona Sunshine, you'll get to gather your VR friends to join a raging fight for survival, set in a hostile frozen dystopia overrun with ferocious undead—the Snowbreed. Besides fighting off hordes, specials, and colossal bosses with your squad of four, you get to team up against other survivors in PvP. And a lot more is on its way in the upcoming Frontrunner Season, which will be available to all PS VR players as part of the After the Fall Launch Edition.
Four new maps with new game features
To start off, the Frontrunner Season will bring a total of four new maps to the game; the Boulevard Harvest Run, the Stockpile PvP arena, and two maps that are part of a new activity: Horde Mode!
Boulevard, the new Harvest Map in After the Fall, will take you to the streets of Hollywood, into the Boulevard Harvest site. As you thread down the walk of fame, you'll face hordes of Snowbreed in all existing difficulty modes.
You'll also get to face your fellow Harvest Runners in a new Tundradome PvP map called Stockpile. And now you can truly rise to the top against everyone in our brand-new Free-for-All PvP mode! Besides going head to head in fast-paced 4 vs. 4 combat, you can fight it out alone. As a part of this PvP update, there will be Harvest rewards for the top players in each match, across both Team Deathmatch and Free-for-all.
With Horde mode coming to After the Fall, you'll have to take it up against hordes of Snowbreed in two different maps: the Junction and Highway map. In this mode, up to four Harvest Runners will deploy to a contained area with multiple lanes where Snowbreed come running down from all sides, all the while you survive for as long as you can! We will introduce game mode as an endless horde mode, and with new variations coming in the future. Unlike the Tundradome PvP arenas, you will be able to bring your best weapons to survive the incoming Snowbreed hordes and reap the rewards.
New Weapons and Enemy
With so many Harvest Runners that joined the fray since launch and are clearing our Harvest Sites, the snowbreed are also evolving further! A new enemy called the Skimmer will soon enter the post-apocalyptic world of After the Fall.
To spice things up a bit more, the Skimmer will be appearing in your Harvest Runs to create a higher risk versus reward situation! Instead of him coming for you, you'll have to hunt him down to collect a large bounty of harvest.
All this new content definitely calls for more firepower, which will come in the form of a new Revolver and another yet-to-be announced weapon! We couldn't have you tackle the new content without some fresh tools. The Revolver hits really hard, but the trade-off will be your magazine count. However, as everything else in After the Fall, getting the right Gloppy or Roppy (Gold and Red floppies, as named by the community!) for its upgrades might help with that. One more special killer weapon will also arrive, but we're keeping that under wraps for just a bit longer…
Until then, stay frosty!