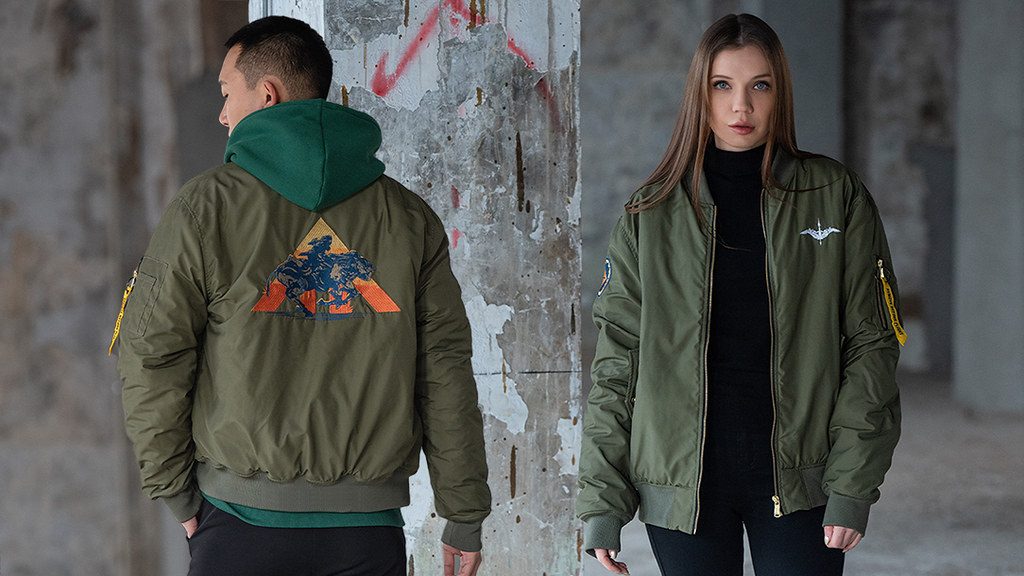 Represent the return of your favorite machine hunter with these brand new items.
With Horizon Forbidden West releasing next week, we want to celebrate the occasion by launching some incredible new items within Horizon Raw Materials, our very own merch brand for our adventurous hunters and avid collectors.
Our various partners have worked really hard to create some stunning new pieces for you, which we're very happy to announce are available starting today; enjoy!
PlayStation Gear Store
Our collection in the PlayStation Gear Store is expanding significantly with some amazing and comfy new clothing and lifestyle accessories.
How about a soft grey crewneck sweatshirt made which will keep you comfy as you sink many hours into the game, or new long sleeves featuring our stunning Horizon Forbidden West key art?
For those cosy gaming nights that are surely on your horizon, you can wrap yourself up in a woven blanket with detailed fringed edges. We can't wait to see pictures of you with your gaming companion as you cuddle up and explore the west.
For the full collection, please visit here.
Insert Coin
Like Aloy, are you looking for an outfit that can protect you in any circumstance? Our friends at Insert Coin have got you covered for any weather with this stylish bomber jacket, exclusively available via the PlayStation Gear Store.
If that's not enough, their own website features a host of stylish Horizon Forbidden West items, such as the Tide's Reach hoodie, a new long sleeve, and a tote bag.
Check out the full collection here.
The Official Horizon Forbidden West Guide
From our friends at Future Press, we bring you the ultimate companion to Aloy's adventure: the official Horizon Forbidden West Guide is coming spring 2022!
This premium, 650+ page hardcover book goes into exact detail on every part of an equally massive game. You can pre-order the book here.
Cook and Becker
The newest addition to the official Horizon Forbidden West fine art print collection, is the gorgeous art print 'Shrouded Heights'. This collection is filled with museum-grade quality limited editions, and each print comes with a Certificate of Authenticity. They are available worldwide from the Cook and Becker store here.
Dark Horse
At 1/6 Scale, this statue is masterfully crafted and manufactured by the artisans at PureArts.
Wielding her iconic Hunter Bow and Spear, Aloy is at the ready to restore order and balance to the world! With every care and consideration put into the smallest detail, you can feel the movement from the flow of her hair and clothing down to the impending strike of her spear.
Pre-order yours today and get ready to explore the Forbidden West when it ships between August and October this year.
Titan Comics
Titan's smash-hit comic series is now back with the second graphic novel, encompassing the four comics of Horizon Zero Dawn – Liberation!
Set during the events of Horizon Zero Dawn, Erend and Aloy are on the hunt for the killer of an important member of the Oseram tribe, fending off deadly machines along the way. As the hunt progresses, Erend reveals the sweeping tale of the liberation of Meridian, and how his sister, Ersa, Captain of the Carja Vanguard, was murdered.
This canon story is written by Horizon Zero Dawn narrative director Ben McCaw and writer Anne Toole, and features series artist Elmer Damaso (Robotech).
J!NX
We've also partnered up with J!NX clothing, who were inspired by Horizon Forbidden West's machines and came up with some great new pieces featuring our iconic print. Two new tees, a hoodie, socks and pins will get you geared up to tackle any challenge.
For the full collection, please visit here.
See you out in the West on 18 February!