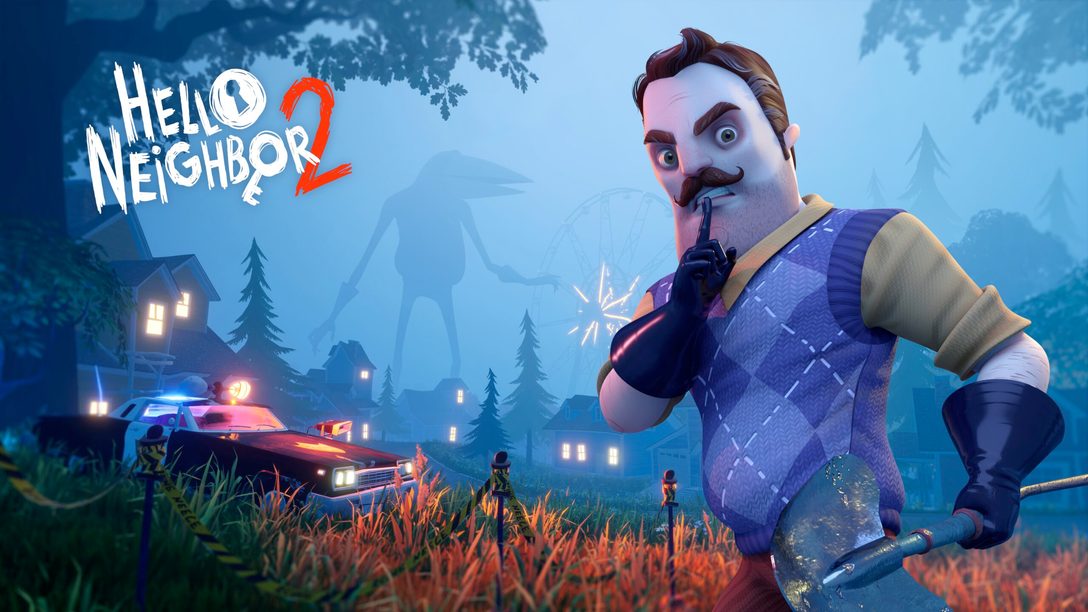 Find out what your neighbors are hiding in a sequel to the family friendly horror hit.
Hello, Neighbors! Ari from tinyBuild here. Wow, it's crazy to think that our CEO Alex penned a post for this same blog almost four years ago to announce that Hello Neighbor would be coming to PlayStation. Well, today I am both honored and excited to pick up the torch (or flashlight, in this case) and announce to you all that Hello Neighbor 2 will be coming to PS4 and PS5! But not only that, we're doubly excited to announce that the Hello Neighbor 2 beta is coming on April 7, 2022, and you can get exclusive beta access with your pre-order.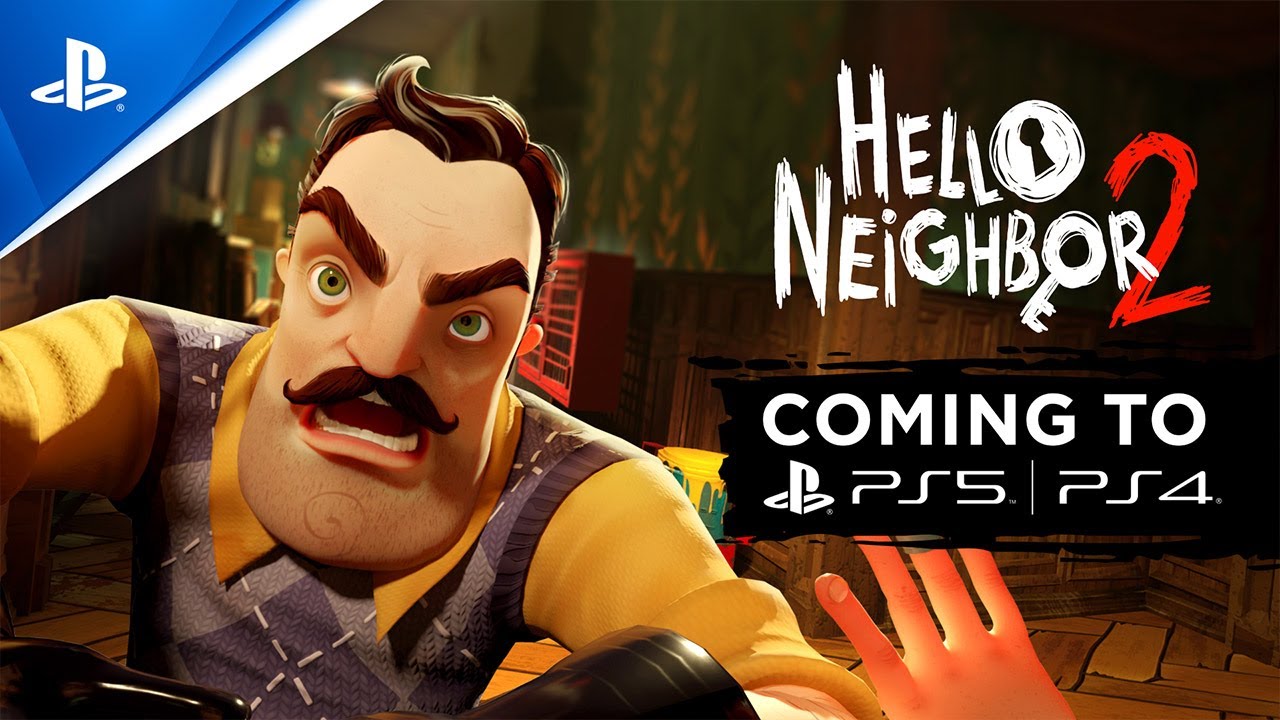 At the heart of Hello Neighbor lies a carefully constructed layer-cake of social horror and family-friendly fare. There is a clear dichotomy between these two genres, but the narrative walks the line by burying its secrets along with its trauma…sometimes quite literally.
We approach horror in a more delicate way, doing away with the straight in-your-face classic horror aspects of the grown-up world. We're working with more subtle things; creepy neighbors that you cannot trust, mysterious things that go bump in the night, a rural town with a secret, and the feeling of unease when you may be just about to uncover a skeleton in somebody's closet.
In Hello Neighbor 1, your goal was pretty straightforward; break into your creepy Neighbor's basement to uncover what he was hiding, but what happened after that? In Hello Neighbor 2 you'll be playing as Quentin, a reporter investigating a series of missing persons cases in town. Including that of Nicky Roth, the original protagonist of Hello Neighbor. Be sure to grab your comfiest shoes, your journey will take you far beyond the basement and will have you trekking all over the new open world of Raven Brooks to get the scoop.
With an expanded world comes an expanded roster of all-new characters to meet, surveil, and escape from. What secrets could The Baker be hiding in those croissants? Is there something shady about the Taxidermist? And what is The Mayor up to that would warrant getting an attack dog to keep safe. Wait…there are dogs in Hello Neighbor now?!
Create your own adventure as you interact with the townsfolk of Raven Brooks, each with their own motivations and secrets to hide…and they may not appreciate you poking around in their business. Be careful though, as each new Neighbor is now designed with unique AI and behaviors, you'll need to stretch your skills to the limits and find a way to outsmart each of them. Yes…even the four-legged ones.
We hope you're as excited as we are to delve into all that Hello Neighbor 2 will have to offer. You can book your ticket to Raven Brooks starting April 7, with immediate access to the exclusive Beta available for all pre-orders.
Be prepared to adapt and improvise. It's going to take more than just your journalistic instincts to crack this case. You'll need to sneak, snoop, spy, and stalk your way across every corner of the town in order to shed some light on the mystery of just what is going on in Raven Brooks. Can you uncover the dark secrets of the town, its residents, and of The Neighbor himself? Or will you be the one going missing next?
And before we sign off, I also wanted to take a moment to thank our longtime PlayStation community for their support over the years! We look forward to seeing you around the Neighborhood soon. Cheers!