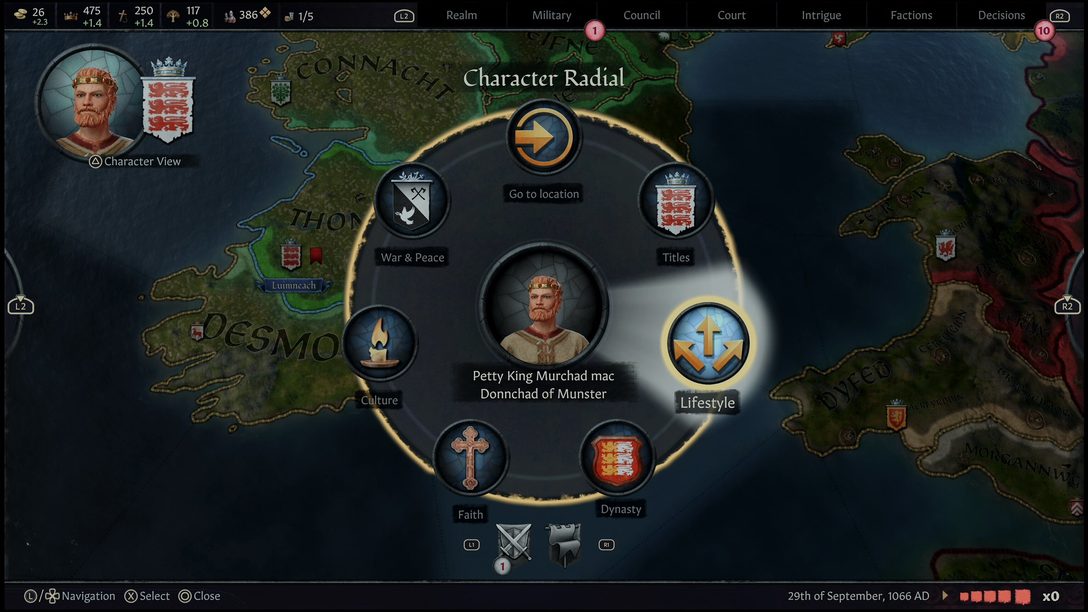 Become a medieval ruler while enjoying immersive DualSense wireless controller features.
Hey everyone, Justin Forrest, Design Director at Lab42, here! All of us at Lab42 Games are very happy to partner with Paradox Interactive in bringing Crusader Kings III, one of the world's most popular PC strategy games to the PlayStation 5. And we are now ready to announce the date for the release. You will be able to build your own royal dynasty on PlayStation starting March 29.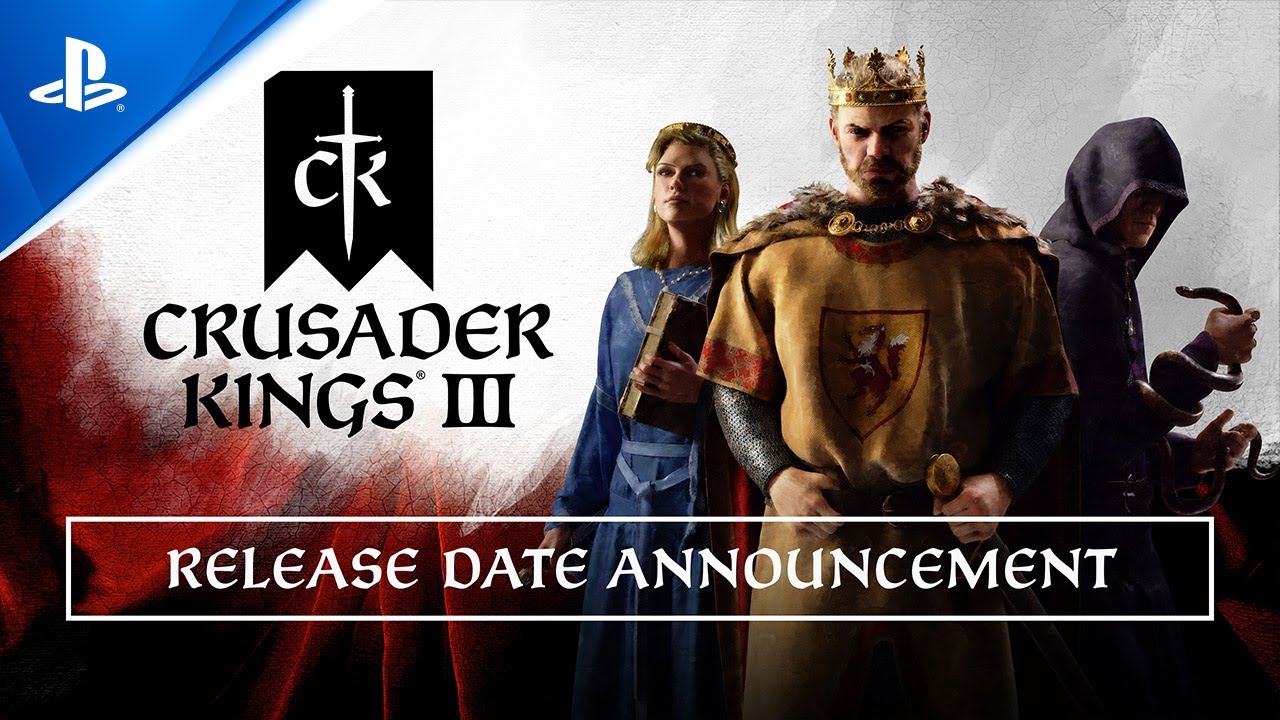 Crusader Kings III is an innovative strategy role-playing experience. Released on PC to wide acclaim in 2020, this is a game about personalities as much as politics. You lead a family from generation to generation, assuming the character of whoever holds the noble title you have chosen. So you may start with a warlike duke, but play, in succession, a scheming duchess, a miserly king, and a saintly emperor as you accumulate power in a richly researched and lively medieval landscape.
When we refer to Crusader Kings III as a "grand strategy" game, what we mean is you will have a wide range of strategic tools available, suited for long-term planning. Sometimes the map isn't conducive to a traditional game of conquest, so it makes sense to bide your time and strengthen your finances. Other times, you may have a ruler who excels at plots and deviousness, making slander and assassination effective tools of power. And, this being the Middle Ages, you must always be aware of the religious implications of your activities. The archbishop may smile on wars against your neighbor, but not look fondly on tossing your troublesome brother from a parapet – if you get caught.
Long loading times were one of my pet peeves with previous generation consoles, so it was important to me that we address this head on. The power of the PS5 has allowed us to let players quickly jump into gameplay.
Ambience is key to the immersion of Crusader Kings games and the PlayStation 5 DualSense wireless controller's haptics have allowed us to enhance this aspect of the console adaptation, with key in-game events providing subtle haptic feedback that syncs seamlessly with the in-game music. Examples include haptics and controller speaker feedback changing depending on the map terrain and other in-game events.
The adaptive triggers also indicate when you're pushing against your character's wishes too much, exhibiting greater resistance as they're getting stressed. Each level of stress will mean more pushback from your controller, reminding you that you will need to take action to handle your character's mental distress.
We've also taken great care to ensure the learning process is smooth for those without much experience in grand strategy games. The PS5 version is bringing along the deep tooltip system Paradox pioneered in Crusader Kings III, as well as taking advantage of the PS5 controller's ability to quickly switch between screens so you are never confronted with an overwhelming fullscreen menu.
Activities and Game Help also provide assistance to the player on their journey of discovery through the Crusader Kings world.
Crusader Kings III is a grand medieval adventure that challenges you to see the world and the map through the eyes and interests of dozens of different characters over the span of a game. Choose your starting character from any of thousands of historical figures. Play through viking raids, the Crusades, the dissolution of empires and the emergence of new powers on a map stretching from Iceland to India, from Scandinavia to West Africa.
We're close to the finish line with development and are just adding that extra level of polish for the smoothest experience possible. We are excited to share Crusader Kings III with you on March 29.