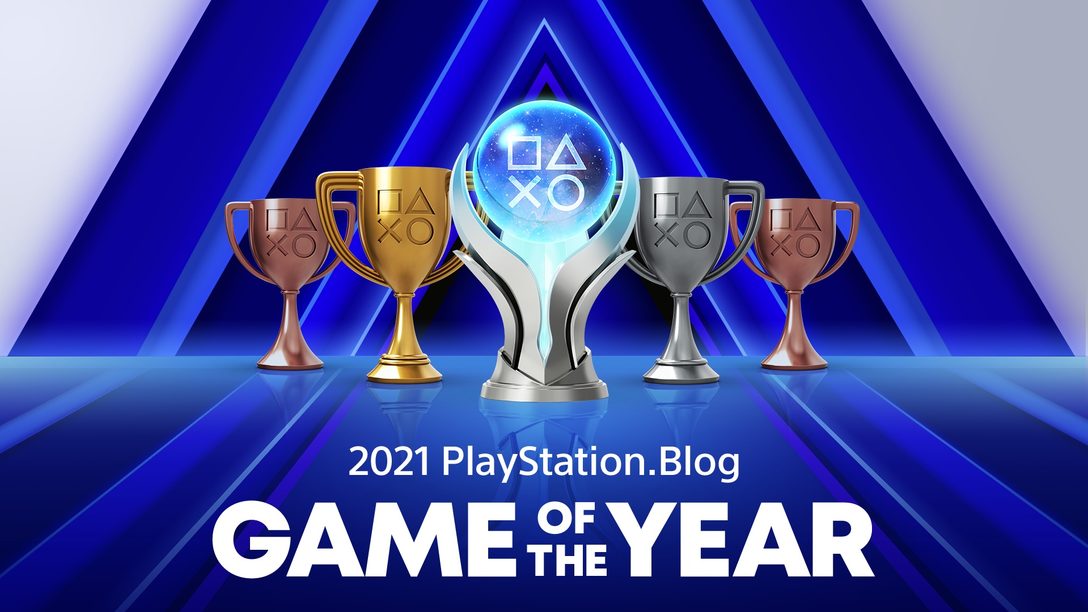 Vote for your favourite games of the past 12 months across 16 categories.
The PS Blog Game of the Year 2021 Polls are now open! These awards are driven entirely by players' choice, so cast your vote to nominate your favourite PlayStation games of the past year. All 16 categories recognise the best of PlayStation through 2021, across PS4, PS5 and PS VR to celebrate great games, captivating new characters, fantastic soundtracks, graphical showcases, and much more.
As ever, there are a few rules for categories and their nominees. This year, some are new:
Every category includes a write-in option in case there's a title absent that you think should be considered.
Due to the polls closure date, some titles aren't eligible for inclusion. These will be eligible for next year's nominee selection.
As with the majority of the other categories, Best Multiplayer Experience focuses on titles released in 2021, but also recognises multiplayer-centric games that have seen significant new content or game-changing updates over this past year (such as Final Fantasy XIV: Endwalker).
There are a number of highly anticipated games on the horizon. Some have launch dates, while others have yet to even officially confirm the game's name. As such, we've chosen to keep the selection for the Most Anticipated Game of 2022 and Beyond category to games that have official titles.
Best Re-Release is a new category recognising remasters and remakes. Qualifying titles showcase enhancements like quality of life gameplay changes, graphical upgrades, and more.
If a title won a Platinum in a category any previous year, it won't be eligible for inclusion in the same category this year.
Polls are live now and close on Monday, December 13 at 11.59pm Pacific Time, so scroll below and get clicking. We'll collect the results and announce the winners later this month.
Good luck to all the nominees!
Best New Character
Best Story
Best Use of the DualSense Wireless Controller
Best Multiplayer Experience
Best Sports Game
Best Accessibility Features
Best Graphical Showcase
Best Art Direction
Best Soundtrack
Best Re-Release
Independent Game of the Year
PS VR Game of the Year
PS4 Game of the Year
PS5 Game of the Year
Most Anticipated Game of 2022 and Beyond
Studio of the Year