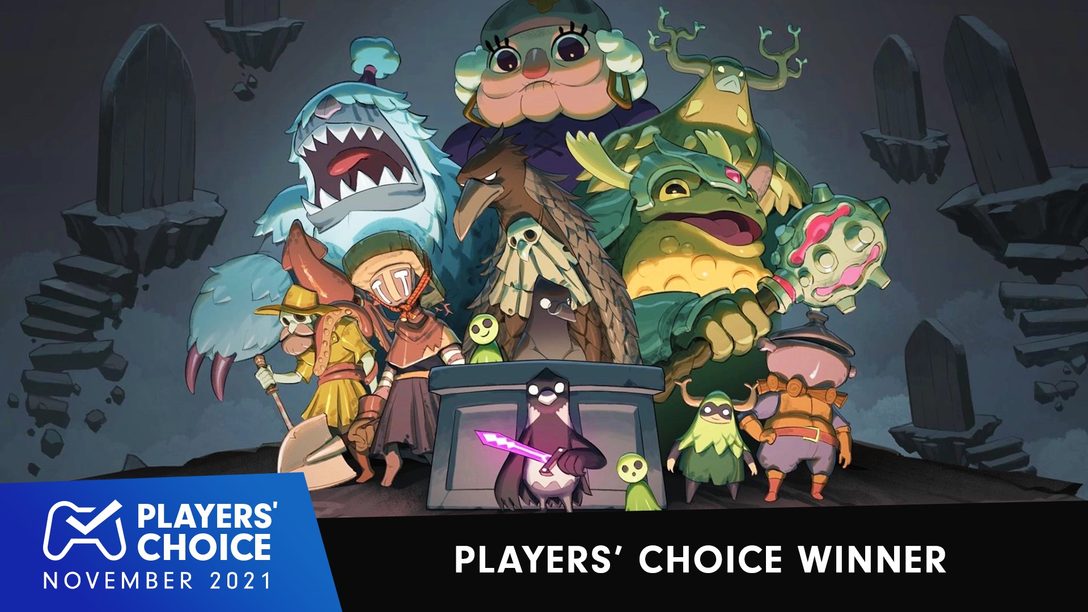 The indie darling narrowly edged out the competition to take the crown in this month's poll
It was a photo finish — our top three nominees this time each earned between 22-26% of the total votes — but acclaimed indie hit Death's Door takes top honors in November 2021's Players' Choice poll! Congratulations to the team at Acid Nerve on the well-earned commendation.
Oh, and a quick reminder, if I may: The PS Blog Game of the Year polls are now open. Get in there and vote while you can!
Players' Choice will return in 2022 — see you next year!
---
You know what time it is.
Hit the polls below to cast your vote for November 2021's best new game! Will it be a blockbuster first-person shooter like Call of Duty: Vanguard or Battlefield 2042? Or will it be an indie hit Death's Door or A Short Hike? Maybe you got hooked on First Class Trouble after downloading it as part of your PS Plus subscription, or perhaps you've spent the month within the gates of Jurassic Park Evolution 2?
Whatever your pick, make sure you cast your vote before we close the polls Sunday night at 11:59pm Pacific. And, as always, cheer on your pick in the comments!
---
How does it work? At the end of every month, PlayStation.Blog will open a poll where you can vote for the best new game released that month. Soon thereafter, we'll close the polls, tally your votes, and announce the winner at PlayStation.Blog. PlayStation Store will also showcase some top Players' Choice winners throughout the year.

What is the voting criteria? That's up to you! If you were only able to recommend one new release to a friend that month, which would it be? In keeping with our long tradition in the Game of the Year Awards, remastered or re-released games won't qualify. Ambitious, larger-scale rebuilds and remakes like Demon's Souls and Crash Bandicoot N. Sane Trilogy will.

How are nominees decided? The PlayStation.Blog and PlayStation Store editorial teams will gather a list of that month's most noteworthy releases and use it to seed the poll. Write-in votes will be accepted.
---