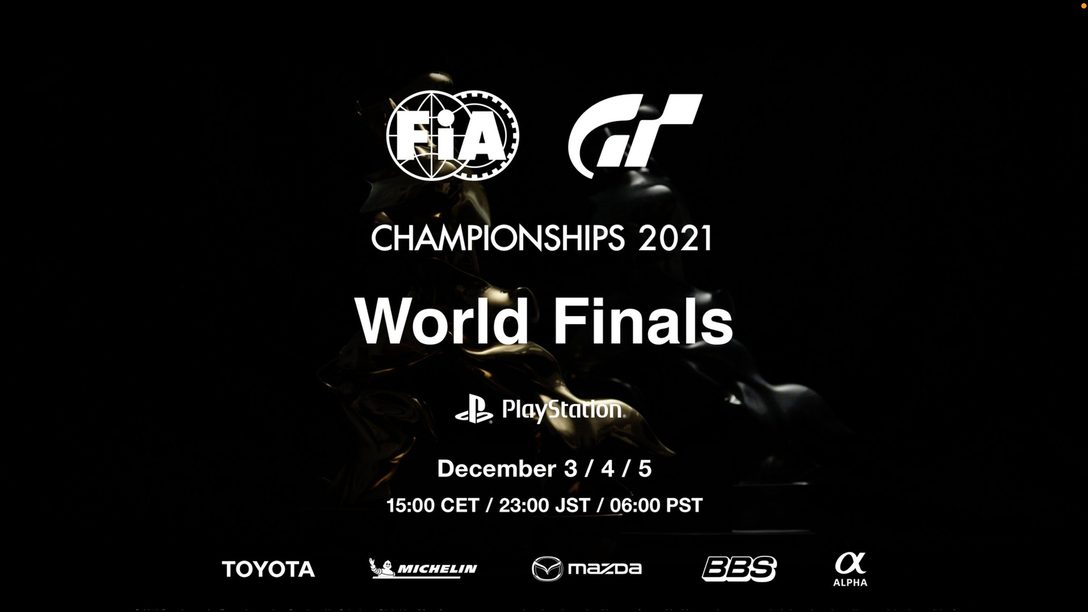 Competitors take to the track in GT Sport one last time.
The 2021 iteration of the FIA Certified Gran Turismo Championships reaches its climax next weekend (December 3-5) with the World Finals set to be broadcast live from PlayStation and Gran Turismo YouTube and Facebook pages. It's a special event, as this marks the last occasion the series, started in 2018 in partnership with the FIA, will take place on GT Sport ahead of the launch of Gran Turismo 7 on March 4, 2022.
The level of competition and the standard of driving has continued to impress audiences and PDI since the inaugural World Tour event that took place in May 2018 at the Nürburgring. This year we have not been able to host physical events, but the intensity of the on-track battles and the skill of the drivers have been fantastic to watch during all of the World Series broadcasts. Competitors compete from home all over the world, and we bring them together online via a studio-based production that is broadcast in seven different languages.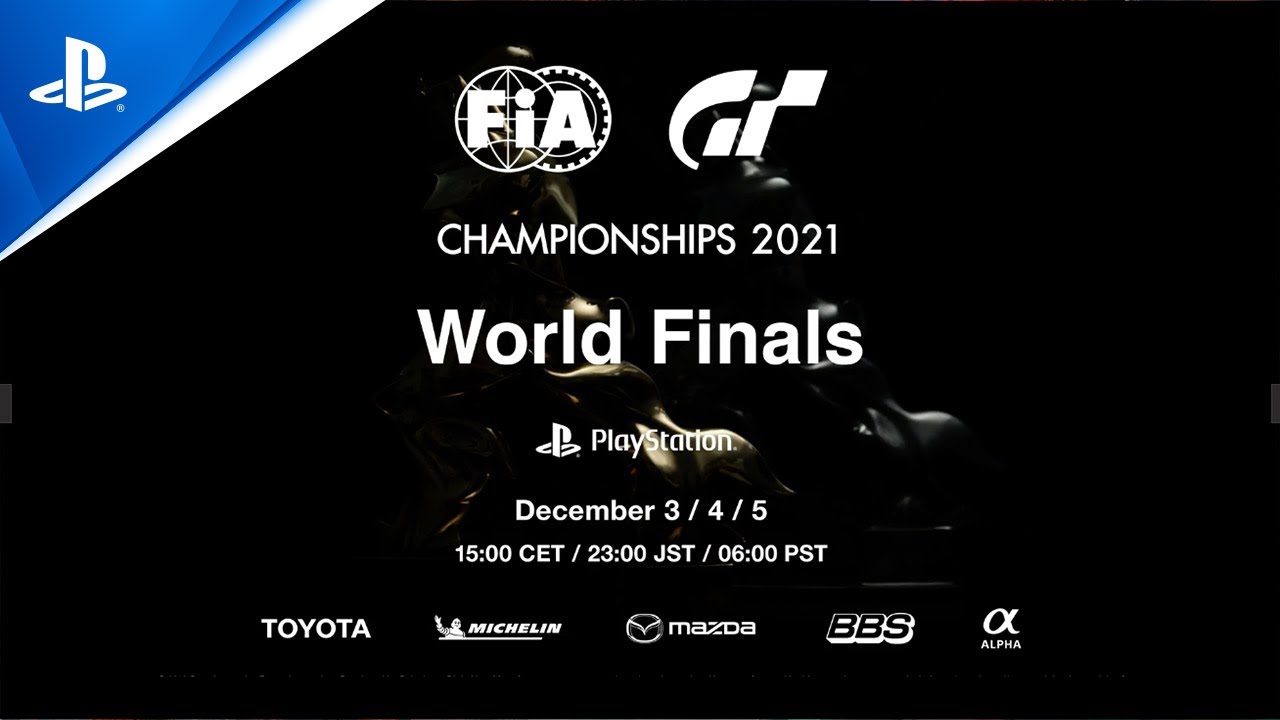 So, let's get to the World Finals….
In total, 58 competitors from 23 different countries will take to the track over the course of the three days.
The World Finals action begins with the single-make Toyota Gazoo Racing GT Cup this Friday, December 3.
In 2020, this was the moment that Takuma Miyazono signalled his intent. His victory in the Toyota race was followed by the Japanese driver claiming both the Manufacturer Series and Nations Cup titles.
On Saturday, December 4, the scene is set for a tense finale to the Manufacturer Series.
Team Mazda and Team Toyota enter the three-race World Final level on points. Miyazono's Team Subaru are four-points adrift, and a podium for Team Porsche in the last round has also put them within reach. With 12 points on offer for the first two races and a double-points final, it is all to play for the leading three-driver teams.
We then have a special treat in store during the stream on Sunday, December 5. We will host the Nations Cup finals and also have a special unveiling from Porsche for its Vision GT.
That will not detract from the on-track action, as Italy's Valerio Gallo, runner-up in 2020, will attempt to convert his incredible results so far this season into a Championship victory. His nearest rivals, Jose Serrano from Spain and Ryota Kokubun from Japan, will be doing all they can to end his run of form. Three regional semi-finals will be followed by the double-points Grand Final to decide the 2021 Nations Cup Champion.
All the action can be followed on the Gran Turismo YouTube channel, Facebook page, and more information is available on www.Gran-Turismo.com
Friday, December 3 — 6am PT / 2pm GMT / 3PM CET / 11pm JST Toyota Gazoo Racing GT Cup
Saturday, December 4 — 6am PT / 2pm GMT / 3PM CET / 11pm JST FIA Certified Gran Turismo Championships Manufacturer Series
Sunday, December 5 — 6am PT / 2pm GMT / 3PM CET / 11pm JST FIA Certified Gran Turismo Championships Nations Cup (including the Porsche Vision GT reveal)