Warframe's ambitious cinematic expansion, The New War, arrives on PS4 and PS5 December 15.
We've been developing Warframe now for nearly nine years strong, working diligently to create an experience that is much more than a looter shooter with fast, frenetic, and visceral action combat. Warframe boasts a dramatic cinematic storyline that we've spent years crafting, and often spent just as much time strategizing how we hide its epic plot twists and shocking turns that our players really value to this day.
For years, players have been guided through Warframe by the Lotus, their Space Mom, but the true nature of their relationship has been highly guarded. As Warframe continues to evolve with the upcoming launch of our biggest cinematic expansion to date, The New War, on PS4 and PS5 December 15, we're taking a moment to reflect on Warframe's biggest plot twists and openly discuss pivotal moments in this blog that are key to understanding the stakes of The New War and the players' relationship with the Lotus.
---
Spoiler Alert: Major Spoiler Warning
---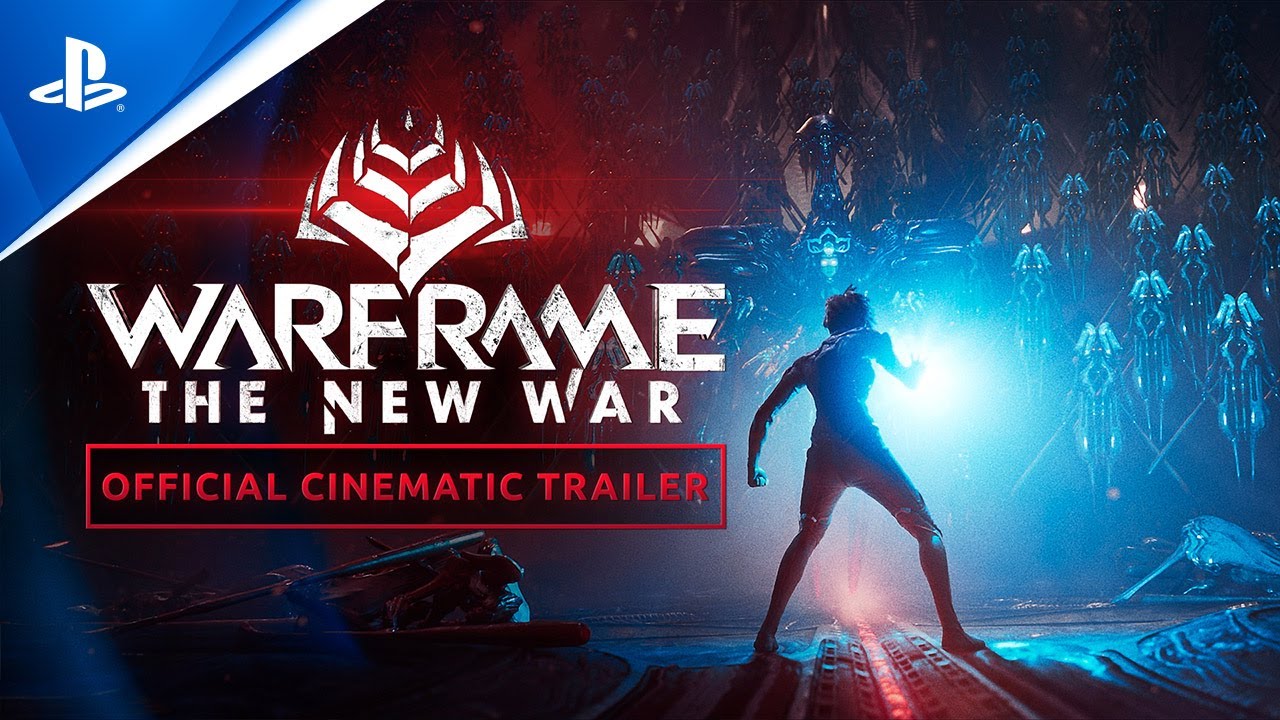 Secrets of The Second Dream
Since we introduced The Second Dream in 2015, we've been extra cautious of spoilers — being careful not to spill our cup of secrets so that new players can discover the excitement of our story for themselves. We've gone out of our way on the development side to ensure the integrity of our plot twists remain unscathed — in 2019 we unveiled Creator Mode, which helped keep spoilers out of streams and VOD by hiding certain dialogue and transmissions when Warframe is being broadcast. Our community of players who have since completed The Second Dream Cinematic Quest in-game have also joined us in our mission of keeping this pivotal moment under wraps, hiding intimate details from other players in-game, following certain unspoken rules for interacting with new players, and even shutting down forums that threaten to virally spread news of our longest-standing question: who is behind the Warframe?
Behind the Warframe
Until The Second Dream, the nature of the Warframe is never questioned. Players control fearsome suits of futuristic armor, warriors of blade and gun, to cut down enemy onslaught and complete various missions to level up their Mastery Ranks while working across an intricate Star Chart. But from the beginning we've deliberately left breadcrumbs for players to pick up on that allude to more — starting with when Ordis first greets the players as "Operator" inside their Orbiter. So what is, or who is, an Operator?
The Operator is the actual player, a young human child whose Void powers are the source of their Warframe's powerful Abilities.
Once this truth is revealed, we've really shaken things up for players. They've learned that this entire time, the Warframe they are controlling isn't the center of the story but is a scientifically advanced biomechanical warrior being operated and mind-controlled by a sleeping child and their dreams. The narrative continues to evolve alongside the action with Quests like The War Within, but this single pivotal moment in Warframe dramatically changes the player's perspective in-game, creating an emotionally charged shift that sets the stage for Warframe's following story arcs.
Revealing the Surprise
You might be wondering why we've decided to proactively dish out one of Warframe's best-kept secrets in our new trailer. For over five years, our development team and community of players have established a symbiosis of sorts and have gone to extensive lengths to keep this out of general gamer purview. Players in-game have hidden their Operators from other players and we have danced around questions from the media on the subject time and time again. As we near the launch of The New War on December 15, we feel that it is critical to not only be able to engage with our veteran community more openly, but also communicate to new potential players that there is so much more to Warframe than they may think.
While we may be publicly revealing one of Warframe's biggest plot twists for the first time in this trailer, we're opening the door to give players more context for the next chapter ahead while still leaving room for other secrets to be uncovered — and there are a ton! When The New War arrives on December 15, players can expect some of their longest standing questions to be answered, but new questions will arise that will leave them in mystery of what comes next.
Be ready for more epic plot twists and turns when The New War arrives for PS4 and PS5. Players will find themselves experiencing Warframe like never before as they work through three acts and control new playable characters for the very first time. Prepare to discover who is friend and who is foe and learn more about your past and future. While The New War will conclude many existing story arcs, this is a new chapter in Warframe that will open the door for so much more.