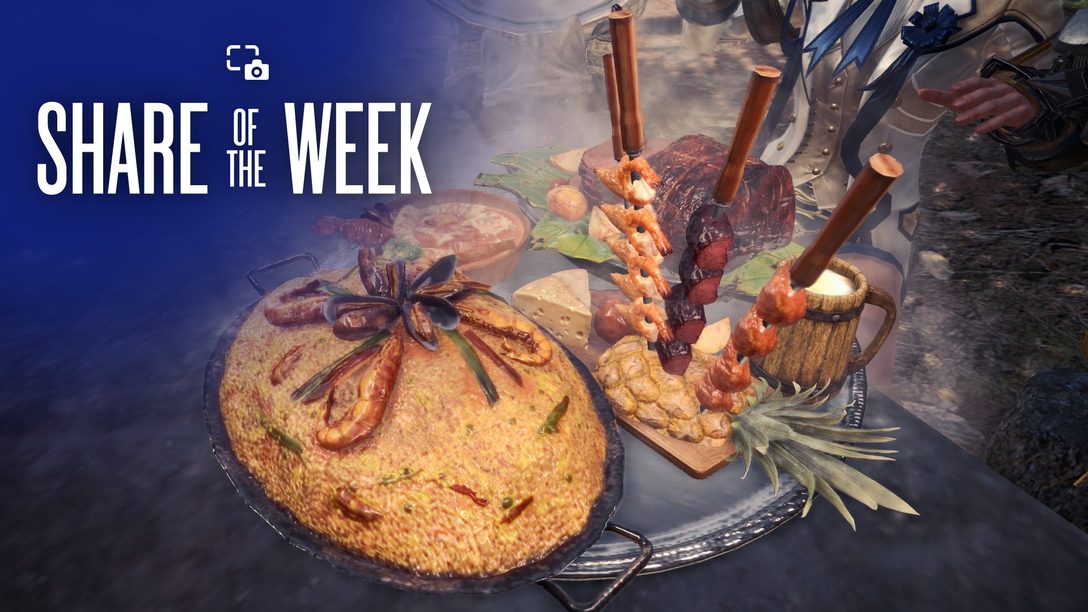 These shares have us feeling full.
Last week, we asked you to tuck in for some of the fanciest feasts games have to offer using #PSshare #PSBlog. Here are this week's delicious highlights:
AhmadYuanda_1st shares a delectable selection of meals from Monster Hunter World.
coalabr14 highlights a bountiful fruit stand in Far Cry 6.
KouhyarB stumbles across the remains of a feast in Uncharted 4.
15_kyuuu_6 shares a feast fit for a warrior in Assassin's Creed Valhalla.
JO_yamayama shares a warm bite in Laid-Back Camp – Virtual – Lake Motosu.
singleplayer33 shares Aloy taking aim at some feast-ready game in Horizon Zero Dawn.
Search #PSshare #PSBlog on Twitter or Instagram to see more entries to this week's theme. Want to be featured in the next Share of the Week?
THEME: Glowing
SUBMIT BY: Wednesday 9 AM PT on December 1
Next week, we're drawn like moths to a flame. Share moments where something is glowing from the game of your choice using #PSshare #PSBlog for a chance to be featured.