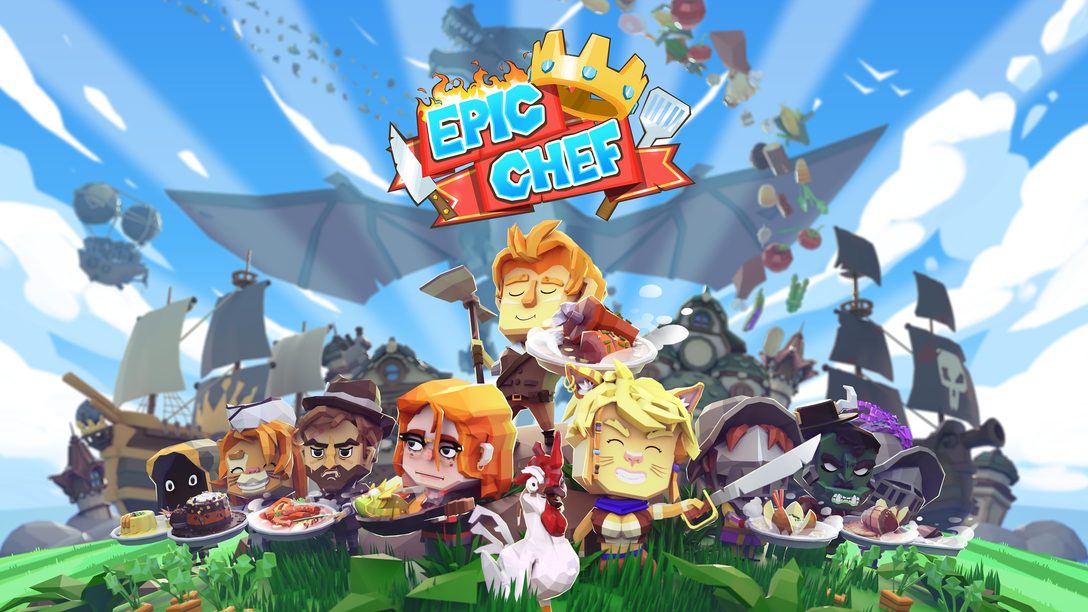 Gather, grow, cook, and create when the game hits PS4 November 11.
Hello everyone! Tomorrow, Team17 releases the long-awaited Epic Chef on PlayStation 4. Epic Chef is a story-driven adventure game flavoured with life-sim farming, and crafting elements, blended into one delicious dish via an interactive cooking experience – all served with a side of humour and elaborate cast of characters. From humble beginnings you will build a farm, grow delectable ingredients, craft machinery, and cook your way to becoming the most Epic Chef in Ambrosia.
The team at Infinigon have gone above and beyond in their pursuit of culinary mastery , and Epic Chef will feature over 100,000 combinations of dishes, with 27,000 having unique visuals. Today we're going to show how just about anything can be used to create a delicacy of delectable dishes, well… depending on your taste.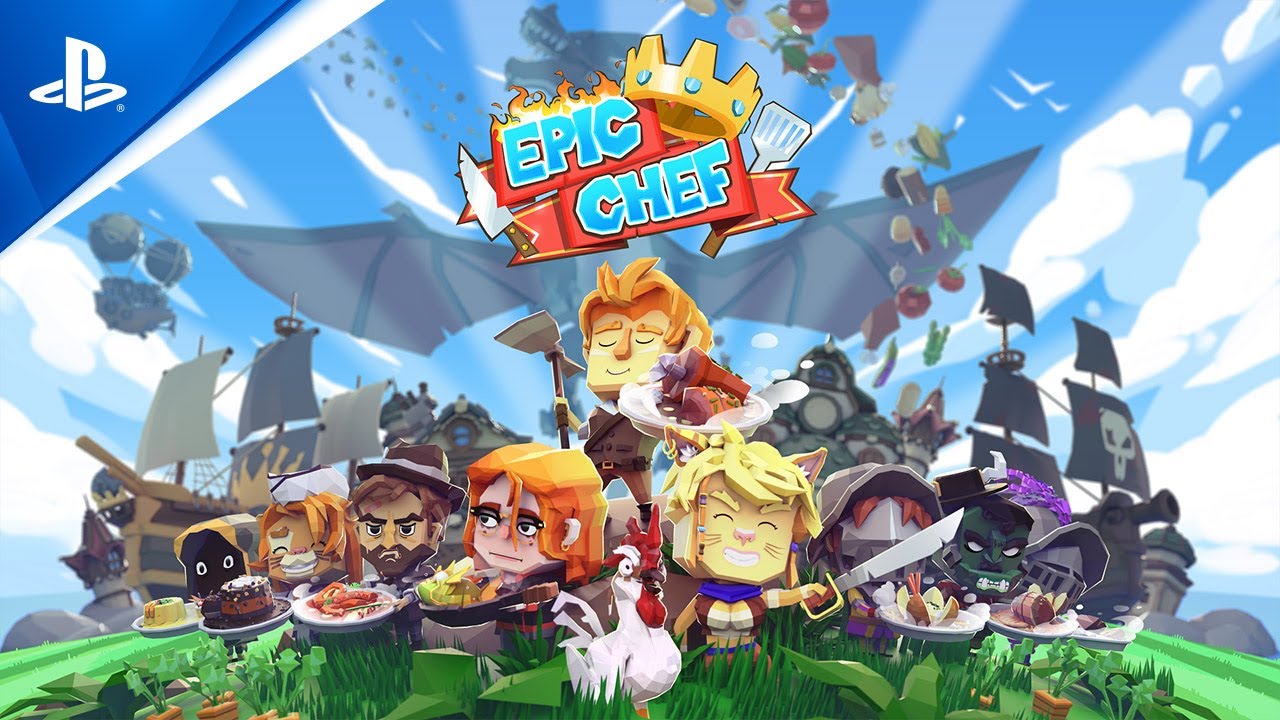 Check out our mouth-watering launch trailer.
Anything can be an ingredient
With this in mind and trusty axe in hand – gathered logs from the boughs of the Erwin Trees provide an earthy flavoured punch through the core of this dish, complementing the home-made flour cakes and marinara to sit delicately on the palette.
Create outrageous dishes with grotesque ingredients
Say you're caring for some unique and beautiful unicorns on your farm and during a routine mucking out they happen to leave you a 'delight' amongst the hay – hold your horses, that's an incredibly potent flavoursome ingredient that you need to keep. Sling this in a pan with your favourite Evil Mandragora, grown from the seeds passed to your hand from the well-versed mages of Ambrosia, and you've got yourself a Toxic Tartare and Erwin Mousse with Yolk Compote.
When creating and serving in your own restaurant, it's important to remember that success in Ambrosia, whether during a chef battle or in your day-to-day running of your restaurant, is based on experimentation. You want to create sauces, use the most outlandish ingredients and truly one-up your competition with your recipe creation in order to win.
Gather (and fish!) to prep rambunctious recipes
Such as the following: made with the rarest of dragon eggs – claimed after a trip to a baited home-built Dragon Nest – the Fiery Omelette isn't complete without the addition of some ray-fin freshly caught from a formidable fishing trip to the harbour in Ambrosia. (that's right, we have fishing, lots of it, you love fishing mini-games – you tell your friends, but they roll their eyes at you – rays, carps, trouts, crabs, we've got it all, and you're here to fish them all).
We hope to see your very own restaurant in Ambrosia when Epic Chef launches tomorrow on PS4, and for the first week of launch we have a 10% launch discount for PlayStation Plus subscribers.