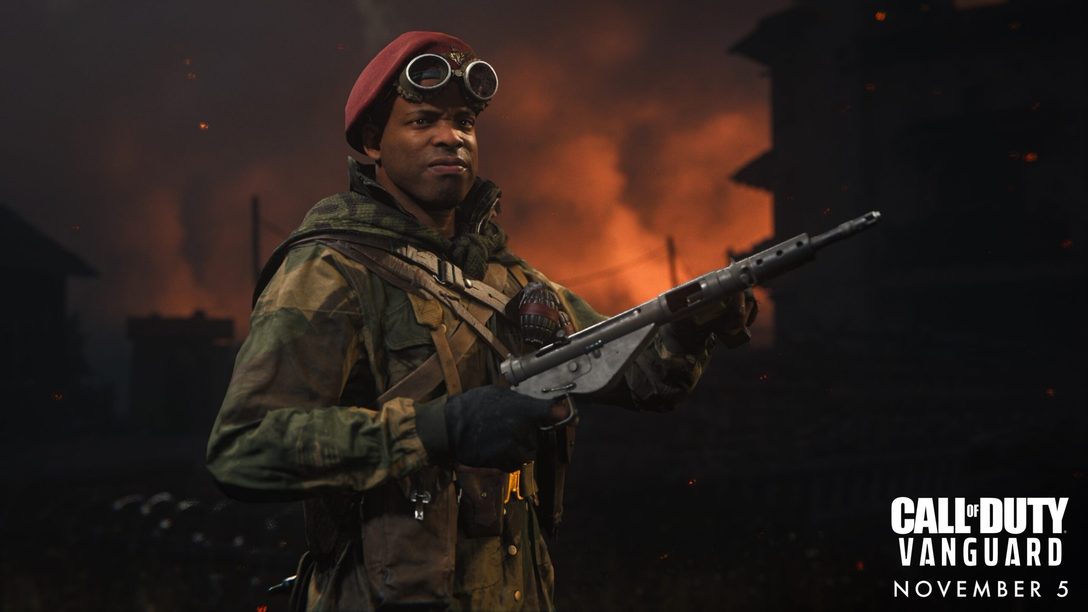 Two key members of Sledgehammer Games' narrative team give deeper insight into a few of the key characters.
Hi everyone! I'm Stephen Rhodes, narrative lead on Call of Duty: Vanguard. With me is Robert Lo, senior narrative designer at Sledgehammer Games. We're excited to be able to give PlayStation players an even deeper look at the human element that makes up the heart of Call of Duty: Vanguard, especially as the game's release quickly approaches on November 5.
Below we provide insight into a couple of the lead characters from Vanguard's single-player Campaign, who will also be playable in Multiplayer: Arthur Kingsley and Polina Petrova. Then, we debut a couple of characters from Vanguard's Multiplayer we have yet to detail anywhere else: Daniel Take Yatsu and Padmavati Balan. We will also be showcasing for the first time the Operator Bio videos for these four characters.
With that, let's jump in.
The Humanity at the Heart of Call of Duty: Vanguard
Vanguard's campaign is a story about a group of diverse soldiers who put aside their differences for a common cause: stopping a secret Nazi plot in the final days of WWII. Their mission also represents the origins of a new kind of combat unit that moved and fought unlike any one before it: the Special Forces.
Even though it's a larger-than-life story, at Vanguard's heart is a universal experience many of us have lived: finishing a tough job with a band of coworkers you didn't choose and making true friendships and lasting bonds along the way.
Writing Vanguard's campaign was a meaningful and rewarding experience for all of us on the narrative team. I've always had an interest in WWII, and it was exciting to do in-depth research with our fantastic historical consultant Marty Morgan. With his boundless knowledge, we were able to uncover many of the lesser-known stories and heroes to draw inspiration from.
As writers, we also had the opportunity to write the distinct voices of characters who came from very specific locales at a specific moment in history. For our British characters, that meant we had to delve into the Britishisms of the era, and for our Australian lead character, Lucas Riggs, it meant exploring the truly broad canvas of Aussie language. Each of our heroes has a singular way of talking that sounds uniquely like them, and that's the result of some careful research and close listening.
Our goal was to tell a unique and refreshing story set within the conflict. While there might be elements of history you're familiar with, this is a story that is unique to Call of Duty.
Today we're extremely excited to share with you details about some of Vanguard's characters, and provide insight into how we created their distinct personalities. We'll discuss who these characters are, what they mean to us, and how they fit into Vanguard's overall narrative.
We're going to focus our time on four of our heroic operators. Two you will meet during Vanguard's epic campaign, and the other two can be found only within our diverse Multiplayer roster. Let's get started!
The Stories Behind Four Multiplayer Operators
Arthur
Arthur Kingsley is the leader of the Special Operations Task Force sent into Germany to uncover the truth surrounding Projekt Phoenix. What's exceptional about Arthur as a leader is not his ability to commit violence or kill people, but rather his unwavering devotion to the mission and his compassion for his fellow soldiers. He takes his role as a leader to heart and believes his responsibility is to ensure that everyone comes back alive. The fear of losing soldiers under his command made Arthur reluctant to lead, but the mission's importance led him to accept his role and embrace his true calling.
It was important to us that Arthur be the main protagonist, and that you experience the story of Vanguard through his perspective. We wanted him to be smart and charismatic, as well as brave and heroic. His background is unique, and we worked with numerous cultural and historical consultants to give Arthur a distinct origin. Born in Cameroon, educated in England, and serving as a British paratrooper for most of the war, Arthur is truly a man of the world. He was the character we conceived first and what lies at the heart of his character was present from the beginning.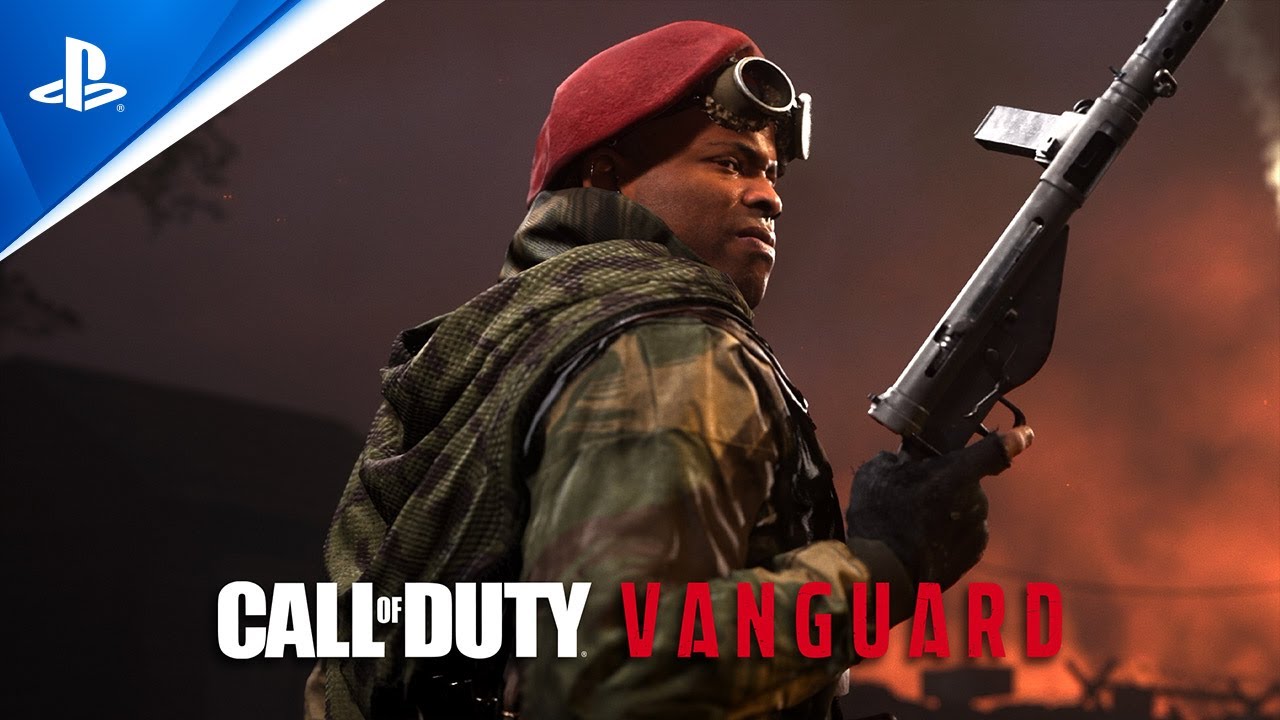 Also, as a heads up to anyone already playing Black Ops Cold War and Warzone, if you pre-order Vanguard you will get immediate access to play as Arthur in those two titles*.
Polina
Polina Petrova is another member of the Task Force sent into Germany, but there's more at stake for her than just completing the mission. An infamous sniper of legend, Polina was feared by the Nazis and idolized by the Russian soldiers who fought to defend their home. Polina's story is distinct in that she's the only character in our story that didn't enlist and leave home to fight. The war came to her.
There's a lot of intense emotional threads that run through Polina's narrative. Her story isn't just about revenge for what happened to her home and her family. It's a story about loss, displacement, grief, but also prejudice. Throughout her story we learn about Polina's origins as a nurse who wanted to fight, and we get to experience that transformation of character in a way we don't with any other character.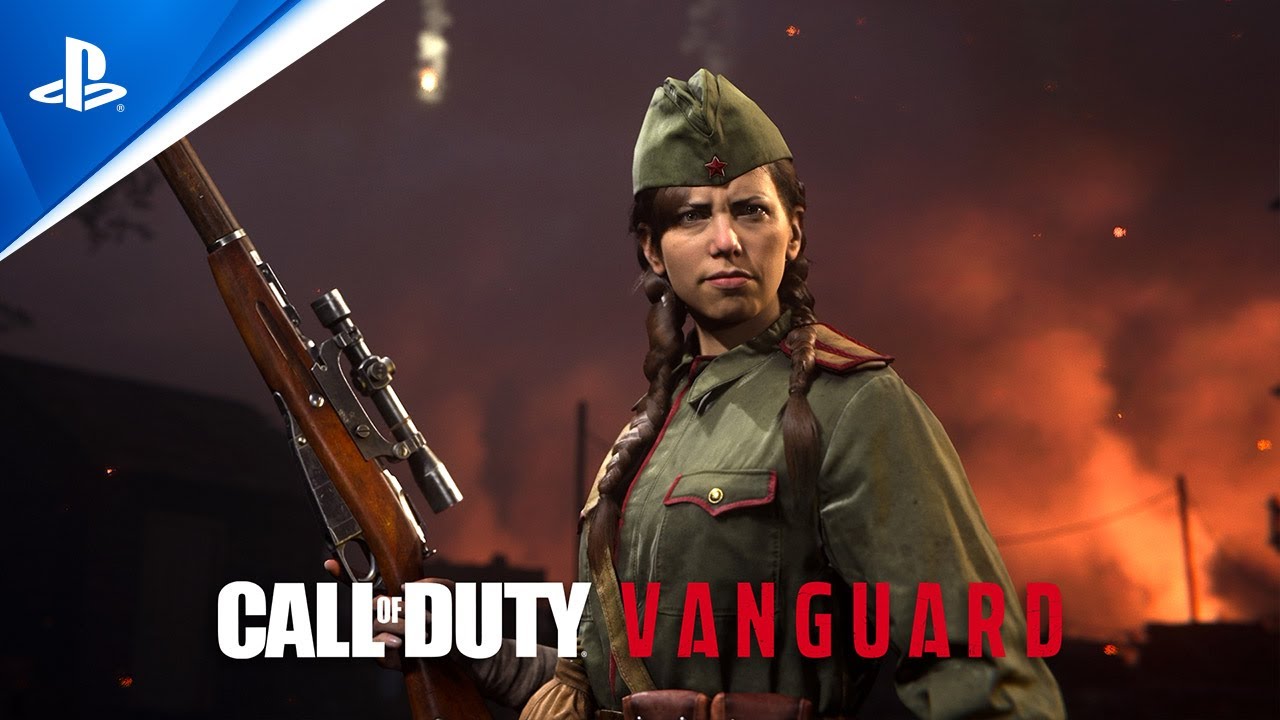 During our pre-production research we learned about the women who fought on the Eastern Front, and especially of the incredible female snipers who gave the Nazis hell as they advanced through Russia. We knew we wanted to feature a character who took inspiration from all of the brave women who fought and died to protect their home. Once we had settled on Stalingrad as a setting for her levels, the character of Polina started to take shape.
When we think of war, we often only visualize highly-trained soldiers with weapons on a battlefield. We forget this war affected the entire world, especially those on the home fronts. Polina grew up in Stalingrad as a quiet, family girl – compassionate, strong, and loving. She was never raised a solider, but embodied a soldier's tenacity, always eager to participate in the war effort where needed. Though we meet Polina as the most straightforward, vengeful, bloodthirsty member of Vanguard, it reminds us that the war stole innocence and happiness from so many. Polina was just one of those victims and is determined to make her enemies pay for their villainy.
Daniel
In the movies, there's often the classic archetype of the cold and unfeeling sniper, calmly dispatching targets one by one. Daniel's no slouch as a sniper, but we wanted to depict him as a protector who uses his marksmanship to support his fellow soldiers. His story is also deeply rooted in one of the most shameful chapters of American history: the internment of Japanese citizens in US concentration camps during WWII. Daniel's entire world was torn apart when his family was sent to the camps, and like many Japanese Americans, he was drafted into the army to protect a nation who did not consider him an equal citizen. Daniel's feelings about the war and his nation are deeply ambivalent, but he still fights to protect his fellow soldiers and for the nation he believes America could still be one day.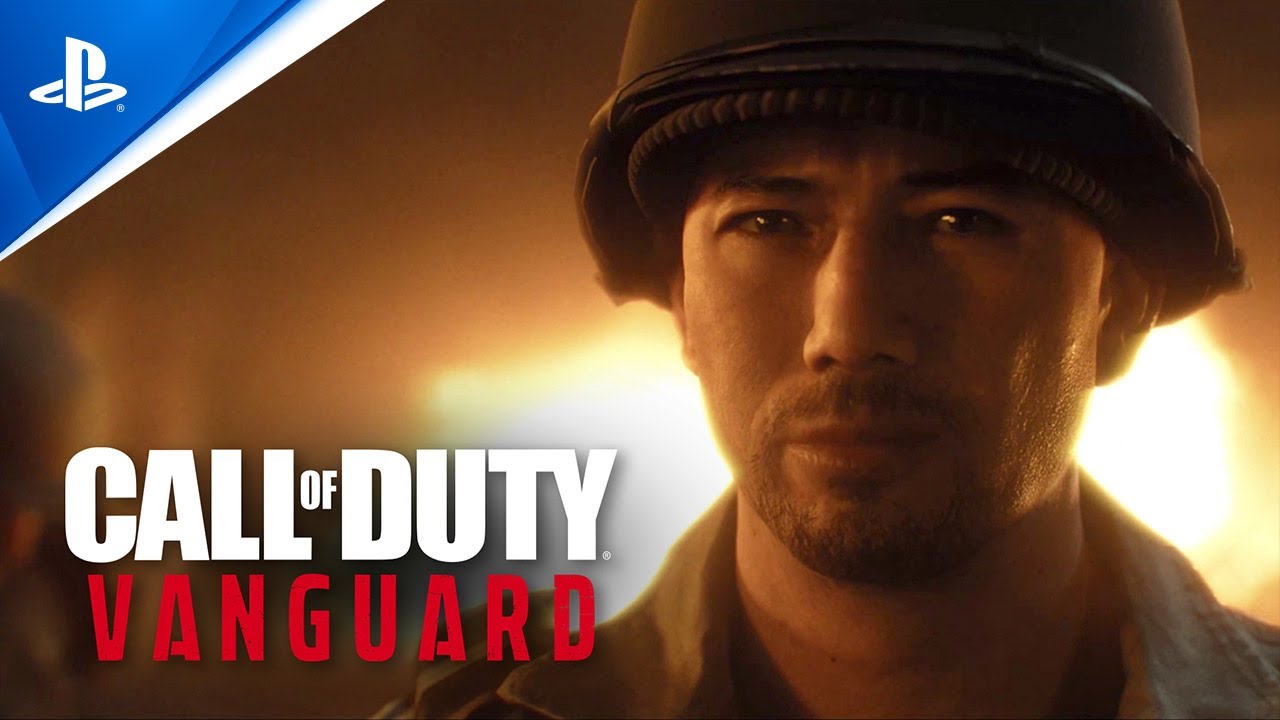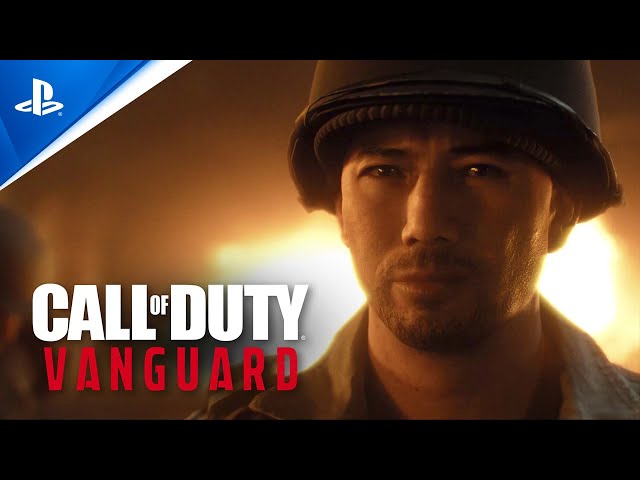 Padmavati
Padmavati is a woman who lost her homeland twice: once to colonialists, and then to fascists. Her story is that of a woman whose hope and opportunity for a normal life abruptly vanished when unceasing conflict became a fact of her existence. Her character is defined by this duality between fighter and peaceful civilian: Padmavati is a fierce soldier adept at jungle warfare, but also a battle-weary nurse who loves to perform poetry and music. Because she understands the true costs of spilled blood, she eschews a romantic view of warfare, but won't hesitate to demonstrate courage and leadership on the battlefield when called. She dreams of an India whose fate is determined by the will of its own people and is convinced that they will one day prevail.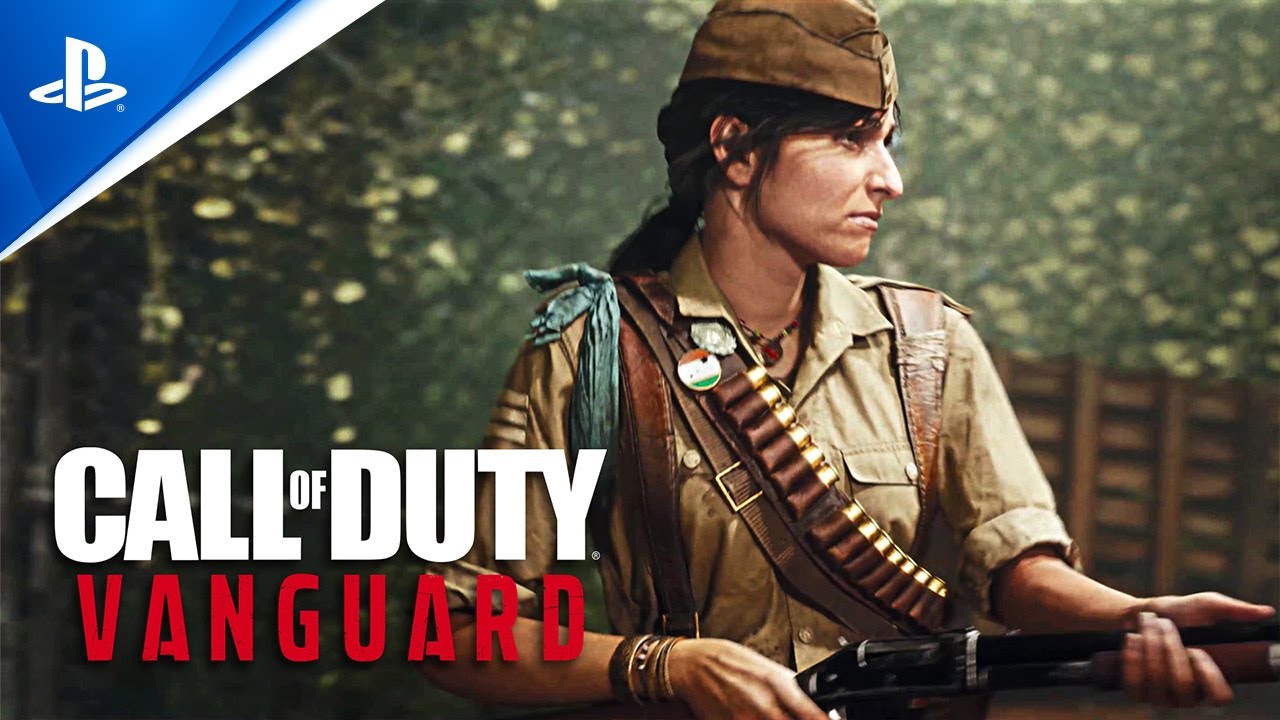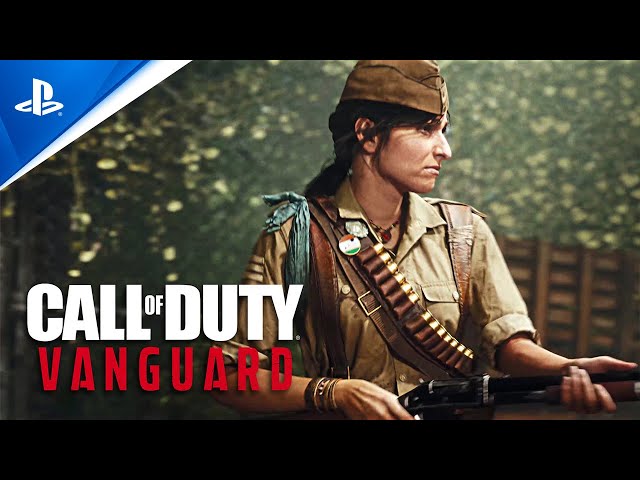 These four characters are just a few of the many that Vanguard brings to light in both its Campaign and Multiplayer modes. Our goal was to give a backstory to the faces that made up the world's greatest conflict, and to showcase their humanity as they fight to save it.
We're incredibly excited for PlayStation players to experience these stories for themselves when Vanguard launches in just a couple of weeks, on November 5. Rise on every front.
*Offer content and availability may vary by region and is subject to change. Call of Duty: Black Ops Cold War/Call of Duty: Warzone on PS4 or PS5 required to redeem offer, sold/downloaded separately. Must be redeemed by November 5 2022.