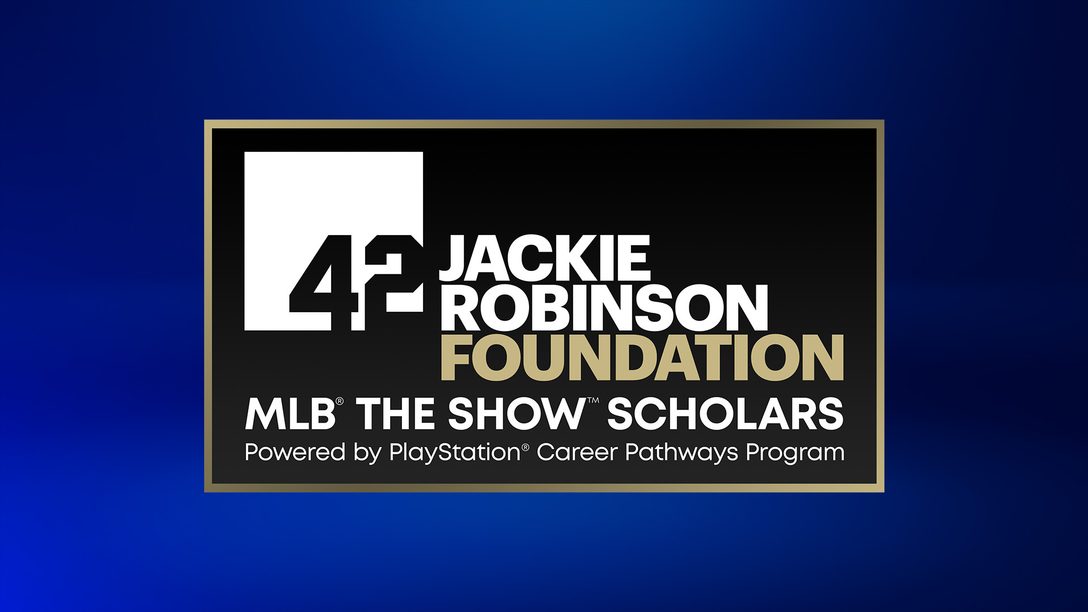 SIE PlayStation Career Pathway Program's first scholarship targeting underrepresented groups is now open for applications!
Back in January Sony Interactive Entertainment, San Diego Studio and the Jackie Robinson Foundation (JRF) announced a new partnership. We committed to donating $1 for every MLB The Show 21 Collector's Edition sold in the US through December 31, 2021, including the Jackie Robinson Edition, the Jackie Robinson Deluxe Edition, and the Digital Deluxe Edition to the Jackie Robinson Foundation.
Those donations were used to create multiple JRF/PlayStation-MLB The Show Scholarships which will provide students of color with financial assistance to attend institutions of higher learning. It was important for us to write more than just a check.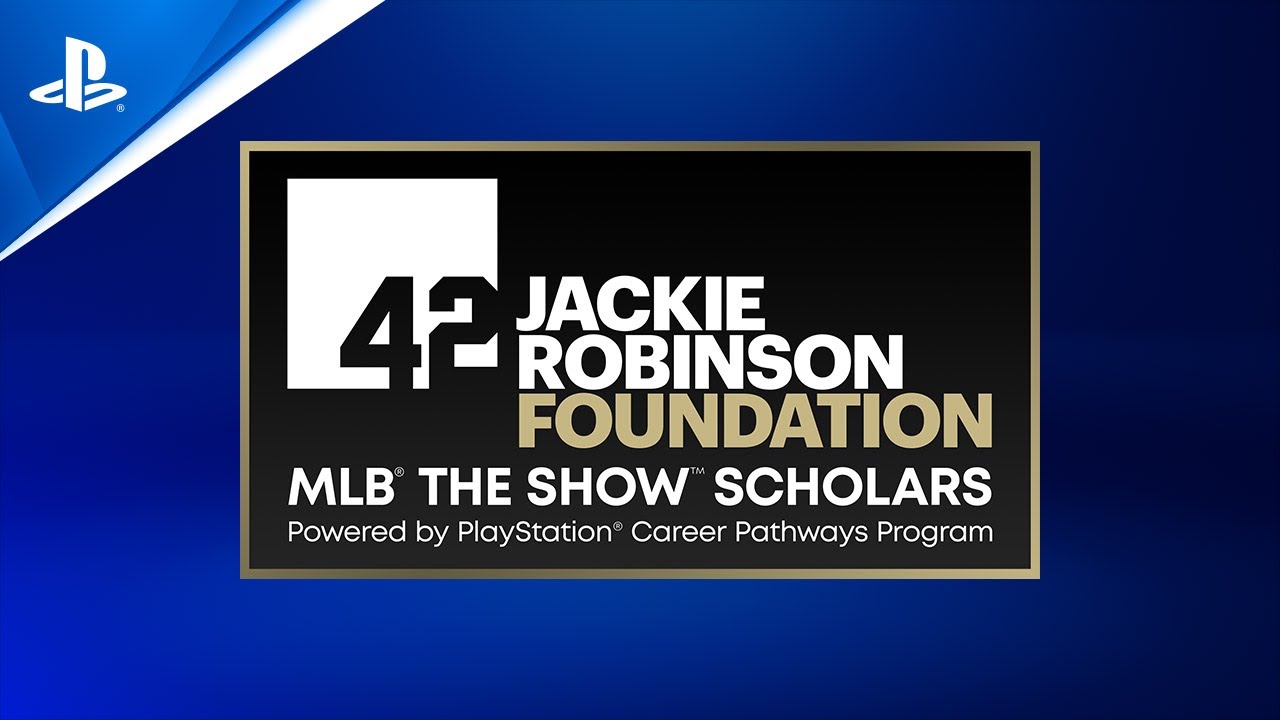 The partnership with the JRF will include SIE employees serving as mentors to the JRF/PlayStation Scholars throughout their four years of college, and paid internships at San Diego Studio during the JRF Scholars' junior and senior years. The internships provide real world on the job experience at one of the best video game studios in the industry. We couldn't be more excited to kick off this partnership with Jackie Robinson's Estate and the Jackie Robinson Foundation.
How to apply
Are you a graduating African American high school senior, with a passion for video games? Do you want to work in the video game industry after college? Would you like an opportunity to intern and work at the San Diego Studio? If the answers to all those questions are yes, please keep reading for more details.
To be eligible for a Jackie Robinson Foundation Scholarship, an applicant must:
Be a graduating, African American high school senior
Be a United States citizen
Present evidence of financial need
Demonstrate a record of academic excellence
Demonstrate leadership potential and a dedication to community service
Submit an official SAT and/or ACT test exam score from junior or senior year*
Plan to attend an accredited and approved 4-year college within the United States or affiliated with a United States-based college or university
Not possess a degree from, or be enrolled in, a 2 or 4-year college when applying

*JRF recognizes the challenges of taking standardized tests during the COVID-19 pandemic and will accept PSAT scores. Applicants with NO TEST SCORES to submit will not be disadvantaged in the selection process.
Completed applications must include:
Official high school transcripts
One letter of recommendation from a non-family member
Application link: https://jackierobinson.org/apply/

The application deadline is Wednesday, January 12, 2022. All applications and supporting materials must be received on or before the deadline. Incomplete applications will not be considered. Regional virtual interviews with the semi-finalists will be conducted in the Spring 2022. Scholarship winners will be announced in early summer of 2022.

If you have questions concerning the Jackie Robinson Foundation Scholarship or the application process, please contact JRF staff at connect@jackierobinson.org