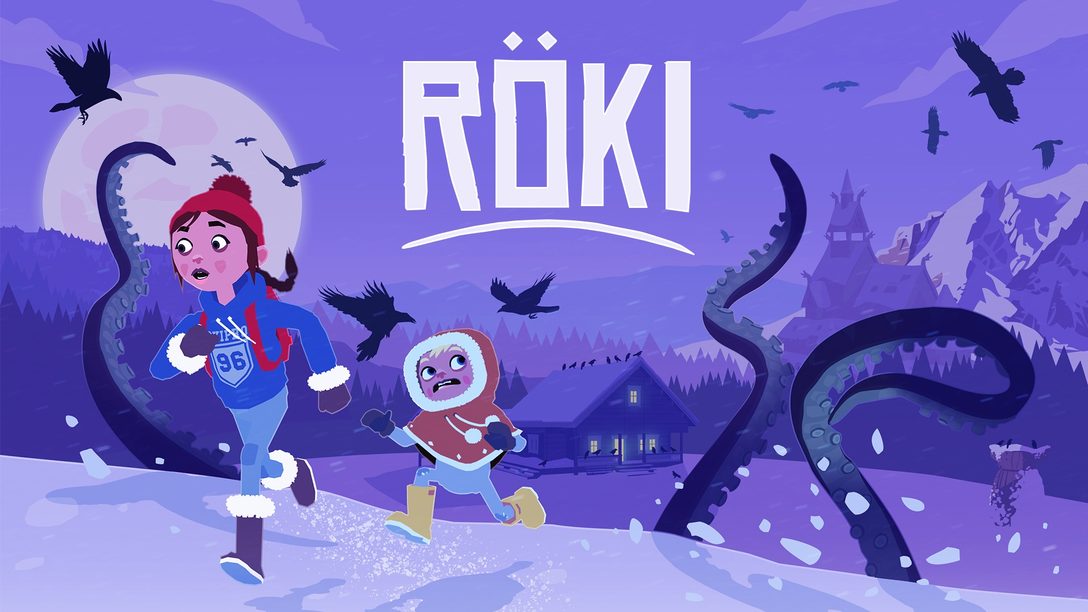 Combat fear without violence to face monsters that shouldn't exist — but do.
Röki is a multi-award winning adventure game inspired by Scandinavian folklore, and arrives on PlayStation 5 on October 28. Set in the stunning, snow-capped wilderness, you play Tove. She's a young girl plunged into a living fairytale, where you must solve puzzles, collect curiosities, and uncover a tale of tragic loss. Your quest is to rescue your brother Lars from Röki; a gigantic pitch-black creature with a mysterious smile. Like the movie Jaws, our game is eponymously named after its monster, although there may be more to Röki than meets the eye…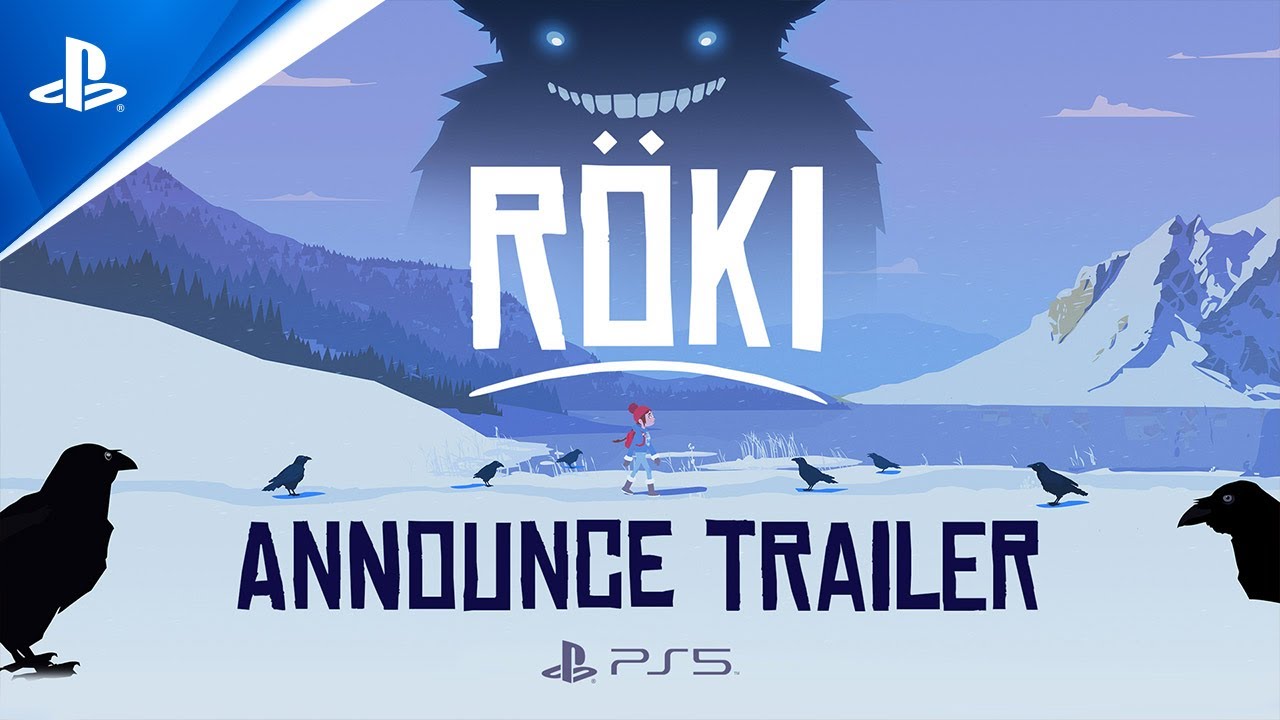 As Tove, you explore the enchanting 3D world, find long-forgotten objects, talk with misunderstood monsters, and solve ancient puzzles to unlock paths deeper into the wilderness. You can also dive into the pages of Tove's handwritten journal that she scribbles in as you explore, charting her adventure. This includes notes of folklore, loot, and wilderness "badge" achievements, as well as some of her inner thoughts and reflections.
The game's combination of fairytale adventure, emotional storytelling, and signature graphical art style has won it many accolades, accumulating in nominations for Best Debut Game at The Game Awards and Best British Game and Best Debut Game at the BAFTA Game Award, which was amazing for us as a tiny indie team.
Adventure for all
Röki is our take on modernizing the classic adventure games we loved growing up – games like Monkey Island, Day of the Tentacle, and Grim Fandango. We wanted to capture the storytelling and spirit of adventure from those games, but more importantly, update the play style for audiences today. You take direct control of Tove with the pad and can explore the world in 3D, rather than directing her with a cursor. Not only does this make the game feel more immediate and responsive but it also allows the player to form a better bond with Tove, as they're playing as her, rather than directing her from afar.
As much as we love the classic adventure game, we wanted to make a frustration-free adventure that both seasoned and boxfresh adventurers alike could enjoy. Much of this came down to accessible puzzle design that makes real-world sense and then lots of user testing to see how players responded to the gameplay. It was essential for the game to pose a challenge but have optional in-game assistance at hand if players got stuck. To that end, you can flash interactable objects in the scene and also dip into Tove's journal for extra clues as to what to do next. Essentially, a story isn't a story without an ending and we wanted our tale to be one that players could enjoy right through to its final climactic pages.
Big monsters and a big heart
The world of Röki has a wide cast of creatures inspired by Scandinavian folklore, but it's not about shooting or hacking the monsters you meet into tiny bits. Instead, it's about finding out what's wrong with them, befriending them, and seeing if you can solve the issues they have. Sometimes even monsters need a helping hand.
Now, this sounds lovely but Röki is also pretty creepy. The eighties kid's films we grew up with (films like The Dark Crystal, Return to Oz, and The Neverending Story) weren't afraid to scare their diminutive viewers half to death and we decided to follow their lead on not pulling any punches with Röki in the fright department. This also resonates well with the game's fairytale roots, which in their original forms were pretty grisly.
Storycraft
We're firm believers in the power of video games to tell amazing stories. For our debut indie game we wanted to flex our storytelling muscles and deliver a heartfelt and unforgettable narrative that resonates with players around the world. This isn't just the story of folklore, jotun and the mystery of the wilderness, it's also the very human story of a family becoming whole again after life-shattering events. Throughout the game, Tove will confront distorted memories from her past. The player must navigate these living dreams, confront Tove's fears, and ultimately solve their riddles to reunite her family. Without saying too much, the theme of family runs throughout the game, even among some of its monstrous inhabitants.
Into the wild
Thanks for reading. We're very happy to announce that Röki will be arriving on PS5 on October 28. We're excited to welcome new adventurers to wrap up warm, pull on their snow boots, and accompany Tove in a journey through a fantastical wilderness in this award-winning adventure.