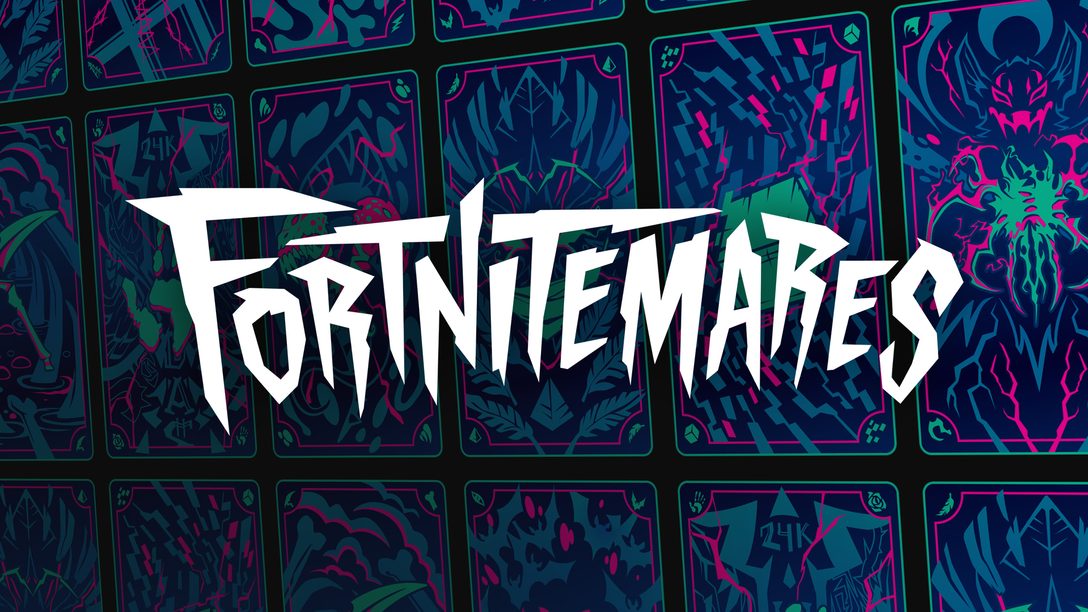 Fortnitemares 2021 features iconic characters in the Item Shop, new games in Creative, and another edition of Short Nite.
Feel that chill in the air? That means it's time… time for the return of Fortnitemares! From now until November 1, Fortnitemares will be having a spooky yet special impact on the Island.
What's in the Cards?
Navigating through a Fortnitemares season is not a good idea without a little foresight, so we have come up with a plan: fortune telling. In Fortnitemares 2021, fortune-telling cards will reveal what monsters — as well as what Fortnite characters with Halloween twists — will come to the Item Shop. Your fortune must be good today, because the cards are already about to reveal two iconic monsters soon to be lurking their way into the Item Shop.
The cards are showing… Frankenstein's Monster and The Mummy, both a part of the Universal Monsters Set. Frankenstein's Monster will be available in the Item Shop starting October 5, 2021, with The Mummy arriving later in Fortnitemares. And there are still many more cards to be revealed. Keep track of the cards by following along with Fortnite's social channels and the evolving page on Fortnite's website.
Brave the Fortnitemares Experience in Creative
They're alive! The all-new Creative games, that is. In August, we asked our talented community to make Creative games that embodied the spirit of Fortnitemares, and the community did not disappoint. Test your will in these scary Creative experiences by entering the "Fortnitemares" section in the playlist menu.
Get Some Scares at Shortnitemares
There are few better ways to wrap up the season of frights than short films . Short Nite is back, and it will be filled with Halloween-themed shorts. To truly get the movie experience, community creator team Quantum Builds have built a theater that players can watch the shorts in. Each short will have its own individual room that it will be played in, but you can also go to the festival room to watch them all in a loop.
Outfits so sweet they are scary, new thrilling experiences in Creative, and even a chance to kick back to some shorts. There's a lot in your fortune for Fortnitemares 2021.