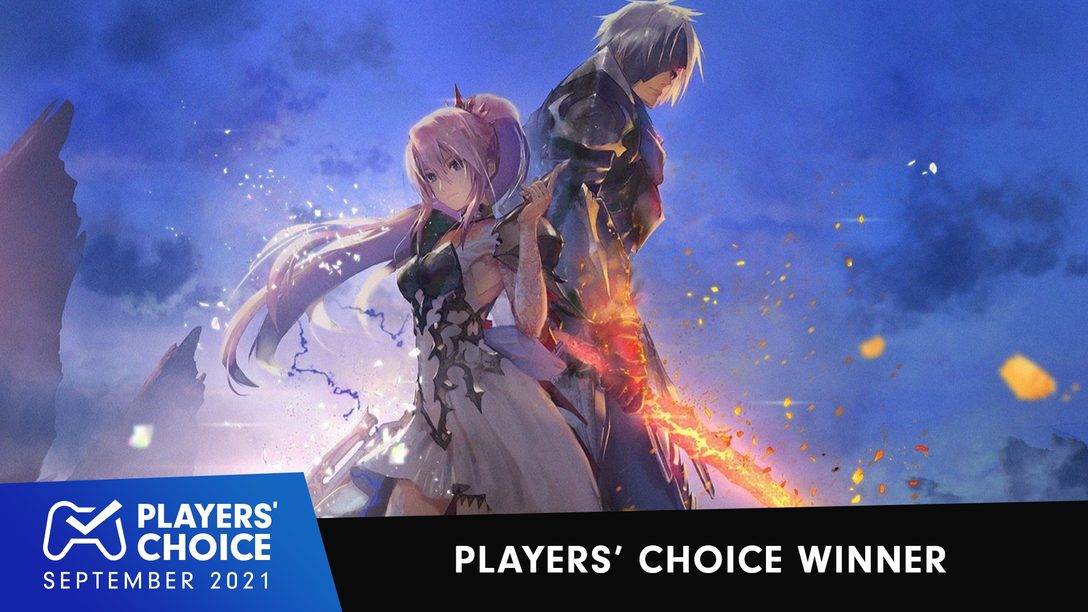 Congratulations to Tales of Arise!
Congratulations to… Tales of Arise! Bandai Namco's plussed-up entry in the long-running JRPG series struck a chord with fans, bringing home the most votes in September's Players' Choice poll.
Your runners up this time were Kena: Bridge of Spirits, Deathloop, and Life is Strange: True Colors — all of which gathered a healthy share of your votes.
---
Happy Halloween season, friends. We're excited to open up the voting boo-ths for the month of September 2021. Deciding your favorite will be no easy task, as the past month was packed with some scary-good games. Think hard before casting a vote for Deathloop, Kena: Bridge of Spirits, Life is Strange: True Colors, Tales of Arise, or any of the other contenders listed in the polls below. Happy voting!
---
How does it work? At the end of every month, PlayStation.Blog will open a poll where you can vote for the best new game released that month. Soon thereafter, we'll close the polls, tally your votes, and announce the winner at PlayStation.Blog. PlayStation Store will also showcase some top Players' Choice winners throughout the year.

What is the voting criteria? That's up to you! If you were only able to recommend one new release to a friend that month, which would it be? In keeping with our long tradition in the Game of the Year Awards, remastered or re-released games won't qualify. Ambitious, larger-scale rebuilds and remakes like Shadow of the Colossus and Crash Bandicoot N. Sane Trilogy will.

How are nominees decided? The PlayStation.Blog and PlayStation Store editorial teams will gather a list of that month's most noteworthy releases and use it to seed the poll. Write-in votes will be accepted.
---