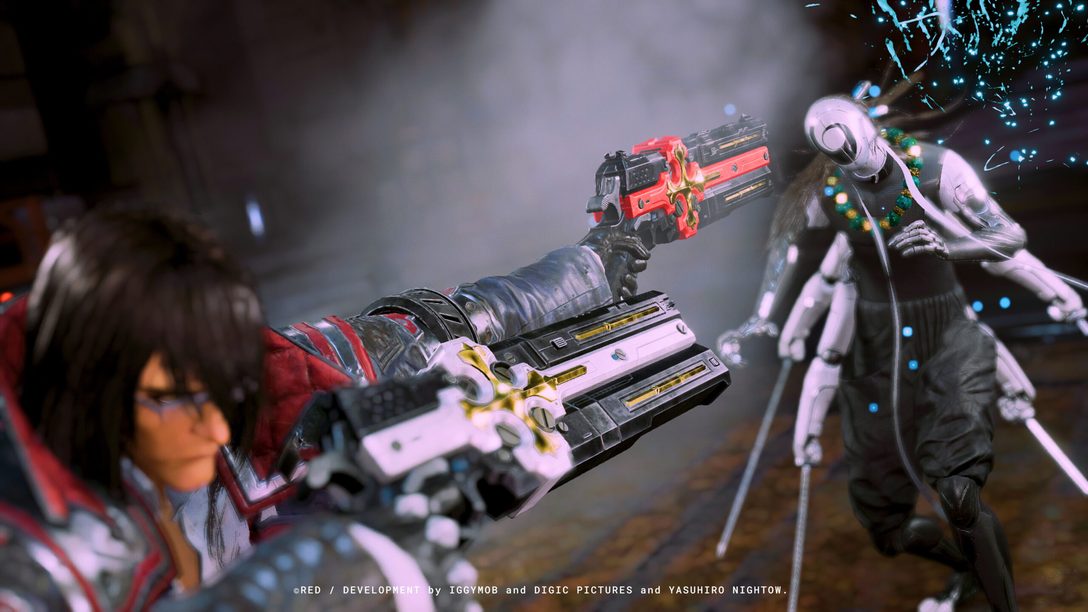 Plus a new cinematic trailer debuts.
Badass gunslinging anti-hero Grave is back in the upcoming action-packed gun kata game Gungrave G.O.R.E, where you'll face a multitude of ruthless enemies, some with the power to evolve and transform into Superior versions of themselves. One of the most fascinating and deadly of these is without a doubt Yensen…
Today we can reveal that legendary artist Ikumi Nakamura is working alongside developer Iggymob on a number of character designs, bringing her own unique, elegant style to the game with spectacular results.
What appealed to you most about working on Gungrave G.O.R.E?
Nakamura: I used to play the PlayStation 2 version of Gungrave. Since I was a fan of Naito-sensei's Trigun, I naturally thought "I will buy Gungrave".
When Iggymob contacted me, I was happy to hear that it was an offer to work on a piece that I had once purchased. It was an honor to work with Naito-sensei indirectly.
They told me that they knew how they would like to approach the visual aspect, but the core visual concept and its impact was not quite there.
The fact that I could refine the visual concept was the most interesting part when working on Gungrave G.O.R.E. In terms of the actual work process, I had to think of how to transform and bring Naito-sensei's characters to life. This was both an appealing and challenging part of the project.
Maintaining the main worldview of GORE and adding the "Ikumi-nized" style was the most challenging of all. I used to think "Wow, what am I going to do?" because of the pressure that I felt, but still moved on with the visualization.

Yensen is the boss of the Hong Kong branch of Raven Clan, a criminal organisation hell-bent on their goal of spreading the dangerous drug "SEED" across the world in an effort to control humanity. Yensen is hungry for more power within Raven Clan, and will go above and beyond to make sure he succeeds (and Grave fails). As a Martial Arts specialist he prefers things up close and personal, making him a tricky target for Grave's trademark pistols.
What inspired the design of Yensen Superior?
Nakamura: Everything is related to how Yensen was raised in Hong Kong. I was inspired by Bian Lian, the traditional form of Chinese entertainment where the faces would change in a split second. This translated into Yensen's movements during the battle to be unusual and eye-catching. I also had a vision at one point that Yensen Superior's mask would move like Rorschach from Watchmen.
How did you approach mixing your art style with the style of the game? Did you have to approach the challenge/work flow differently?
Nakamura: I'm also working on other characters and bosses' designs as well. Additionally, there is a special design of Grave that I'm working on, so please stay tuned for the upcoming news.
---
Gungrave G.O.R.E will launch in 2022, published by Prime Matter.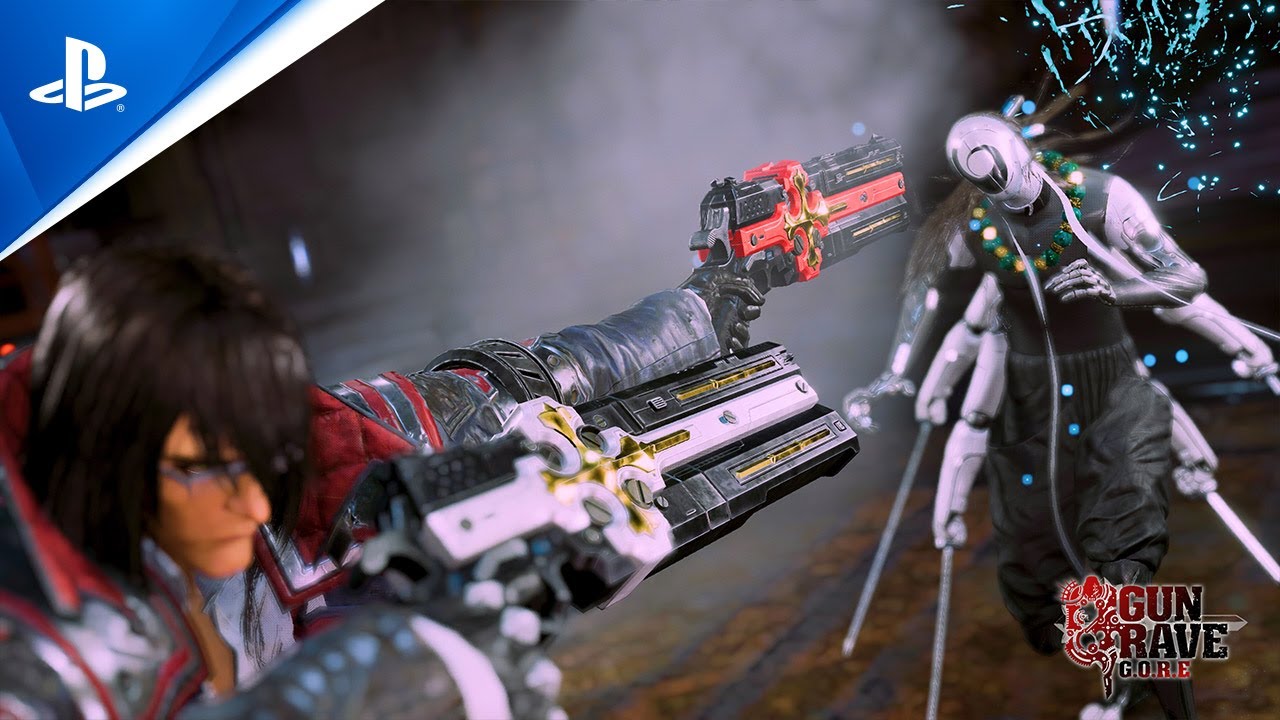 Unleash the Cerberus
Watch the extended trailer complete with the latest, blood-spraying, goretastic gameplay as the dual pistol wielding, coffin carrying, undead manifestation of retribution, twisted justice and loyalty unleashes his vengeful fury on his hapless foes (with a few surprises to boot).