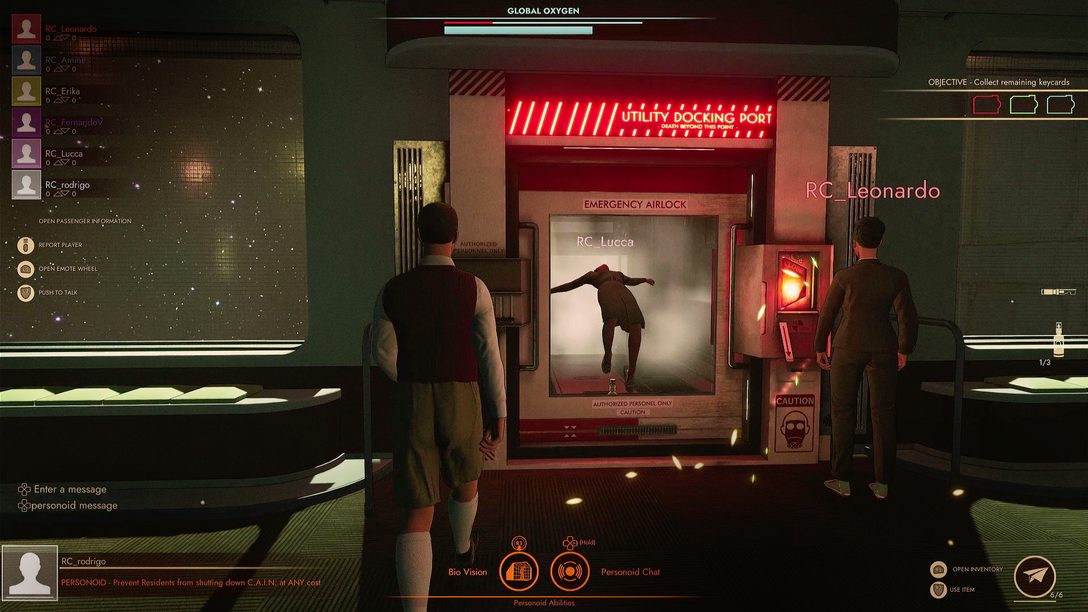 The hit social deduction game celebrates its PlayStation debut with a new trailer.
We're so excited to announce that First Class Trouble is coming to PlayStation 5. Let the chaos in space begin!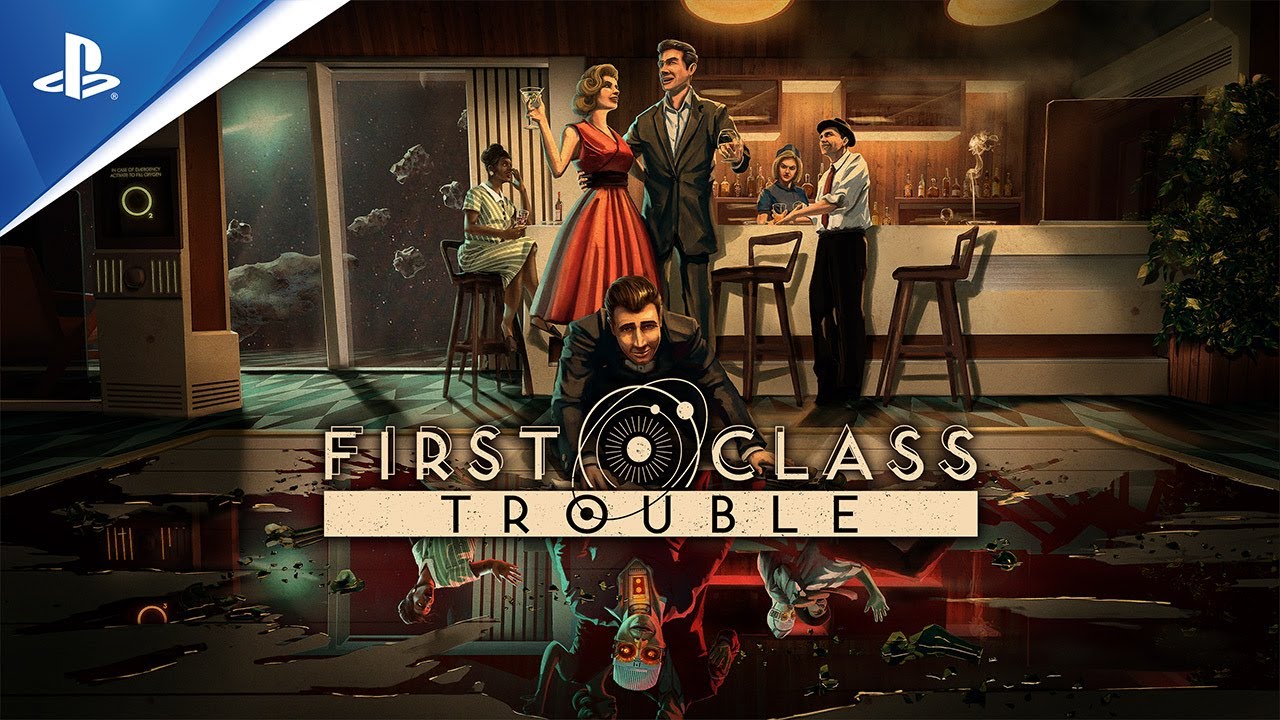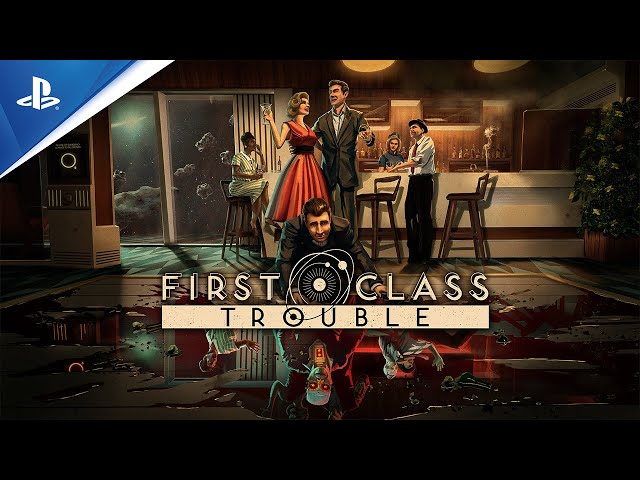 Developed by Invisible Walls, First Class Trouble is a social deduction party game where six people play together aboard a luxury space cruiser. At the start of each game, four players will be randomly selected to be Residents, cooperatively trying to shut down a rogue A.I. at the heart of the ship. The other two players will be Personoids, who will lie, deceive, and do whatever it takes to stop them!
Teamwork is the key to survival, but who can you trust?
When development originally began on First Class Trouble, it actually looked nothing like the game you see today. It took place in the snowy wilderness of Cainwood, and you couldn't throw a single champagne bottle. THE HORROR!
After extensive playtesting and feedback from our community, one by one, we began implementing new gameplay mechanics. Soon, Project Cainwood became a thing of the past, and First Class Trouble was born, now taking place aboard a luxury space cruiser during an alternative 1950s timeline.
With First Class Trouble making its PlayStation 5 debut, let's talk about the cool new features exclusive to this version!
Thanks to the PS5 controller's haptic feedback, you'll be able to feel and experience the chaos in the palm of your hands. Squeeze the trigger to spray a fire extinguisher, and the controller rumbles and emits audio that corresponds with it.
Or how about the water pistol? Feel the resistance as you pull the trigger, which stops once you squeeze past the trigger point.
Throwing bottles in First Class Trouble is a real crowd pleaser! When bottles smash near you, the controller will emit audio and corresponding haptics. What's really cool is that the intensity will fall off based on distance from the point of impact!
Environmental hazards, like blazing fires and electrical malfunction, have a similar effect. Get too close to a live wire and you'll feel the shocking results!
In-game proximity chat will enhance your interactions and experiences as you hear muffled screams, shouts for help, or bogus attempts at accusing someone else of a vile act. It's a core element to First Class Trouble where social deductions and deceptions will help you strategize and conspire with other players. Additionally, First Class Trouble supports Fast Boot, so after your first game, you can skip right to the main menu every time you play afterwards.
We look forward to welcoming you aboard!