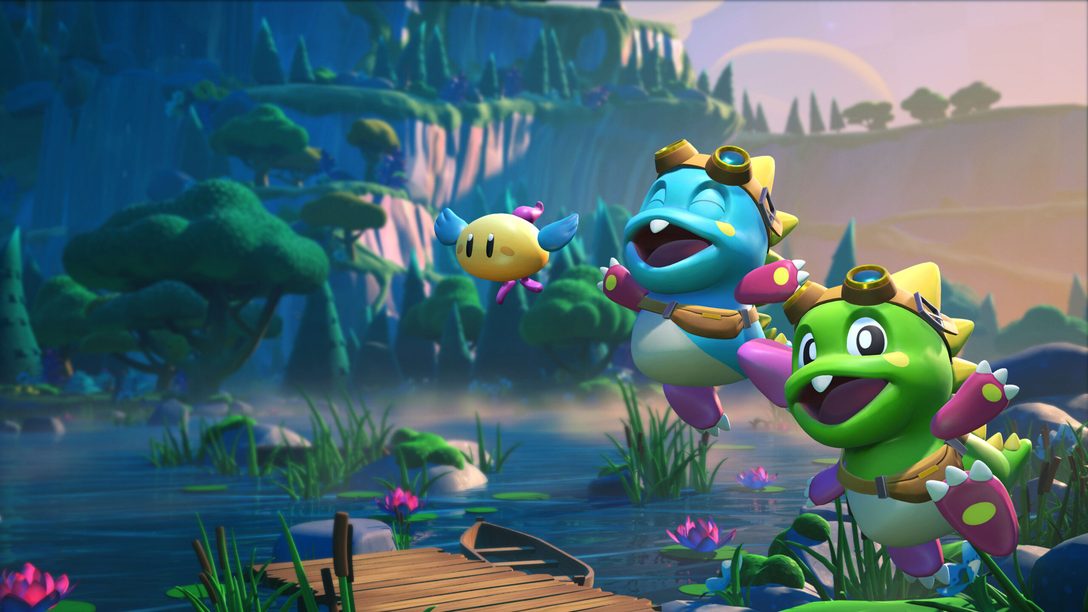 Celebrate 35 years of bubble-blasting fun in this PS4 and PS5 cross-buy title.
Amy from Survios here, popping in with some big news: Puzzle Bobble 3D: Vacation Odyssey is launching on PS4 and PS5 this October 5! In addition, we're offering Puzzle Bobble 3D: Vacation Odyssey as a cross-buy title, meaning every PS4 purchase will automatically come with the PS5 version of the game at no additional cost.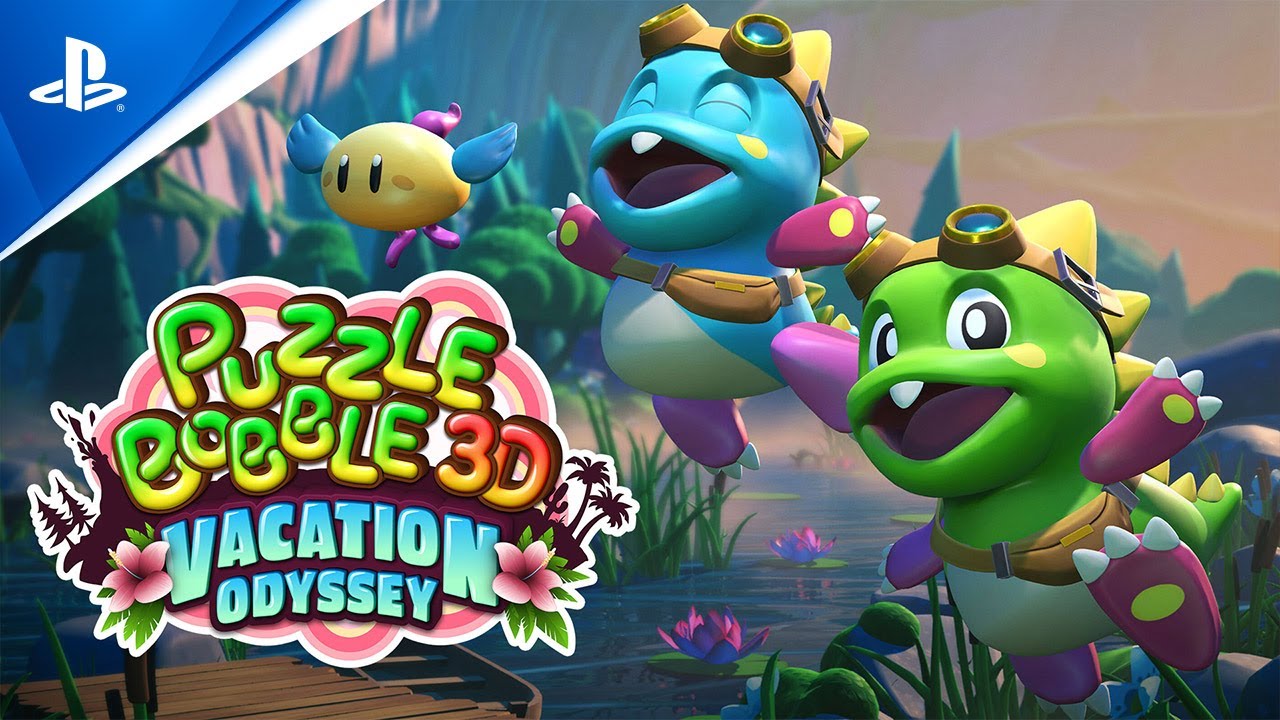 Bubble popping takes a turn with spacial puzzle solving
We're so excited to celebrate Bub's 35th anniversary with our very own "spin" on the iconic and beloved franchise, and we took it quite literally. Building the world in a 3D space introduces a new layer of complexity, and puzzles spin when being hit. In addition to color-matching, players will need to take depth and physics into account when solving each level.
Left: Flat-screen gameplay | Right: VR gameplay
Play your way with PlayStation Cross-Reality
Puzzle Bobble 3D: Vacation Odyssey is Survios' first true Cross-Reality title, supporting PS4, PS5, or PS VR gameplay. A big goal for us was giving as many Puzzle Bobble fans access to the game, and the agency to choose how they wanted to play. This led to creating a game that can be fully experienced with or without a headset, and seamlessly swapped in-game for those who want to approach puzzles from a different perspective!
When using the PS VR headset, players can step into the role of Bub; With the PlayStation Move controllers, they will be able to physically harness his trusty Bubble Cannon like a slingshot, as well the Paintbrush, Spin Orb, and Chili Bomb power-ups.
Balancing 100 progressively difficult puzzles
Our Story Mode offers 100 3D bubbles puzzles with configurations that increase in difficulty as you progress. One of our biggest challenges was designing a game that was accessible and fun for anyone to pick up and pop, while still delivering a challenge for those who were more seasoned and wanting to test their wits.
As players progress deeper into Story Mode, players will cross new specialty bubbles that can aid or hinder, and introduce variant puzzle challenges where different strategy is required to meet the win conditions. Like the original Puzzle Bobble, most levels are scored based on how many shots you take – fewer shots, higher score. We believe this is where we'll see the most significant skill difference among puzzle poppers.
In addition to Story Mode, Puzzle Bobble 3D: Vacation Odyssey offers an endless Infinite Mode for those of us who want to kick back and pop bubbles till we drop, and an online versus Duel Mode that supports matches across PS4, PS5 and PS VR.
Duel Mode
We can hardly believe that Bub – the adorable star of Puzzle Bobble 3D: Vacation Odyssey – is turning 35 this year. It just goes to show that the secret to staying young is a positive attitude, an appetite for adventure and, of course, lots of non-stop bubble popping!
Puzzle Bobble 3D: Vacation Odyssey bursts onto PS4, PS5 and PS VR October 5.