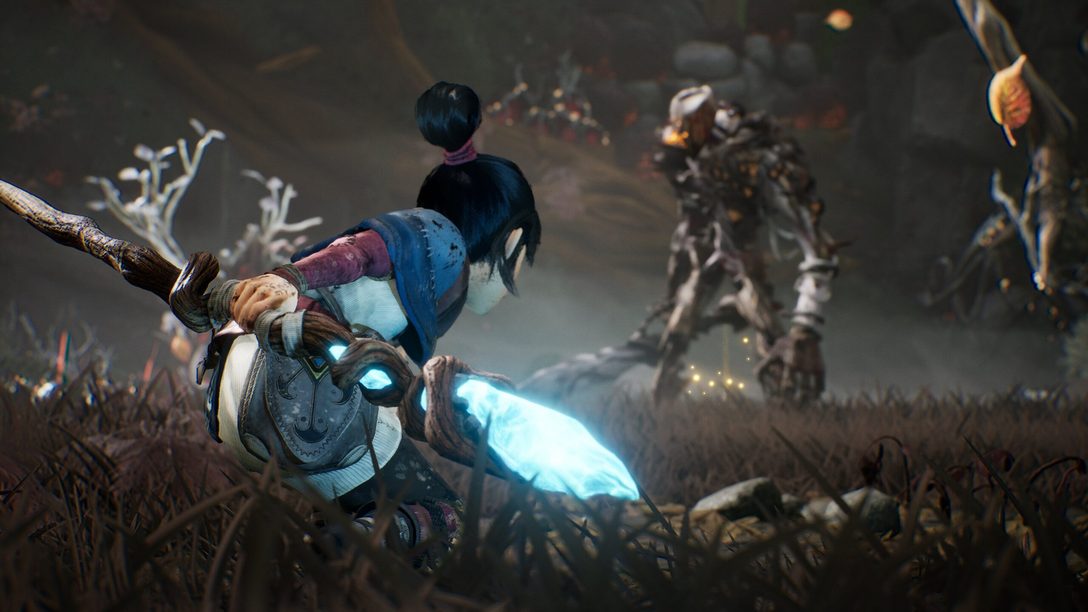 Ember Lab shares details on the previously unannounced Photo Mode feature.
Looking forward to Kena: Bridge of Spirits' PlayStation launch on September 21, we are very excited to announce a special feature we've been keeping under wraps for quite awhile: Photo Mode!
You can activate photo mode all along your adventure and capture epic and adorable photos of your journey! Characters (including all the Rot!) will freeze by default once you enter photo mode, but you can "resume action" to bring them back to life. As you move the camera, they will keep their attention on you; following and engaging with the camera as you set up your perfect shot.
Our favorite part is the CHEESE button! Once you've set up your photo angle, you'll have the option to have the characters in the photo say "CHEESE!" and strike a pose. Many characters have multiple poses, so don't miss getting a great variety of fun shots in the same location! It's also a fun way to get to know the characters better.
Developing photo mode and the Cheese function were exciting animation opportunities for us! Not only does this function introduce another entertaining element for players, it also allowed us to showcase character personalities as we developed each unique pose.
Throughout development, so much of our focus went into the dynamic story moments, epic action and battle animations, and beautifully crafted cut-scenes, but we also wanted to focus on the characters at rest. Who are they on their off time? Are they a little more shy, or are they a total ham? We hope that getting the chance to check in with every character in the more peaceful, interim moments helps you fall in love with the characters of Kena's world, just like we have.