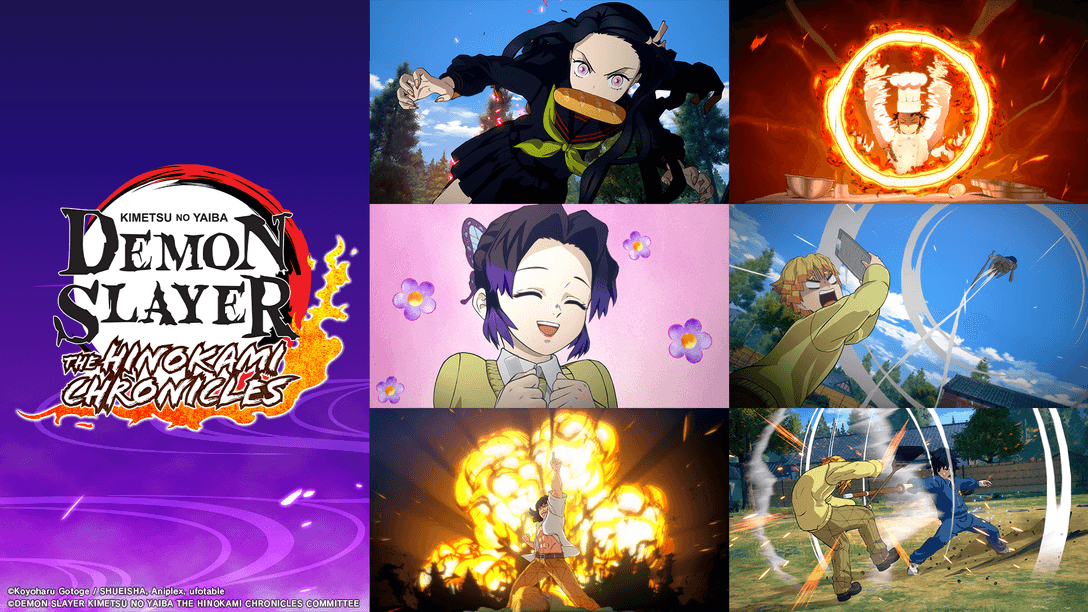 In Versus Mode, characters from the anime, including Tanjiro and Nezuko, can be freely matched against each another in a 2 vs 2 setting with up to 2 players on or offline! Enjoy this simple but exhilarating battle system, and become the greatest demon slayer you can!
12 characters from the "Demon Slayer: Kimetsu no Yaiba" anime, including Tanjiro Kamado and Nezuko Kamado, are joined by 6 characters from the series' official spinoff, " Junior High and High School!! Kimetsu Academy Story", for a total of 18 characters taking part in battles!
Characters can be paired together as they were in the anime or even partnered in ways yet to be seen, which means you can form your ideal tag team!
Kimetsu Academy – Tanjiro Kamado(Voiced by: Natsuki Hanae)
The son of a baker.
A stubborn but polite boy who wears a memento, his father's earrings, at school even though it is against the academy rules.
Kimetsu Academy – Nezuko Kamado(Voiced by: Akari Kitō)
Tanjiro's younger sister.
A girl who's always carrying a baguette in her mouth and surprisingly hard to get up in the morning.
Kimetsu Academy – Giyu Tomioka(Voiced by: Takahiro Sakurai)
The Kimetsu Academy's gym teacher.
His harsh teaching style has been complained by PTA.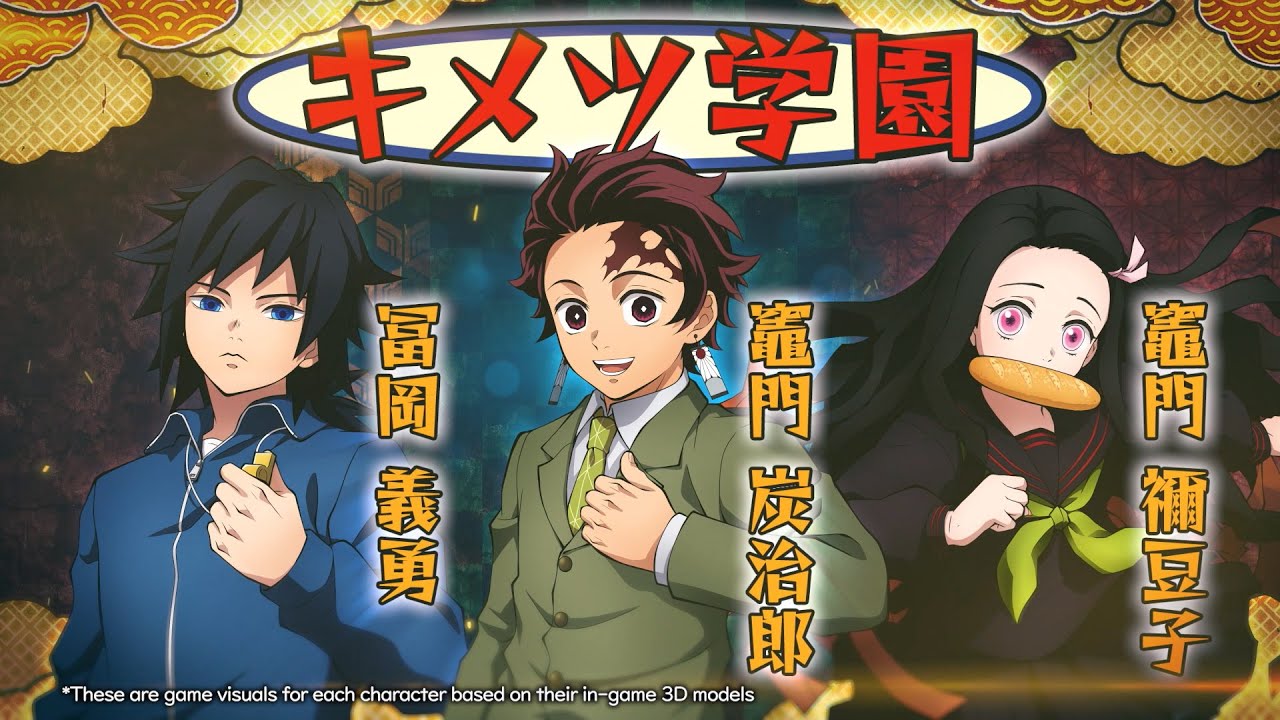 Kimetsu Academy – Zenitsu Agatsuma (Voiced by: Hiro Shimono)
A member of the academy's disciplinary committee.
He has the daily task of checking everyone's attire despite being feared the naughty ones.
Kimetsu Academy – Inosuke Hashibira(Voiced by: Yoshitsugu Matsuoka)
A boy who was raised by boars.
He brings nothing but his lunch to school while wearing short sleeves all year round.
Kimetsu Academy – Shinobu Kocho(Voiced by: Saori Hayami)
Miss Kimetsu in Kimetsu Academy.
She's a member of both the Pharmaceutical Research Club and the Fencing Club.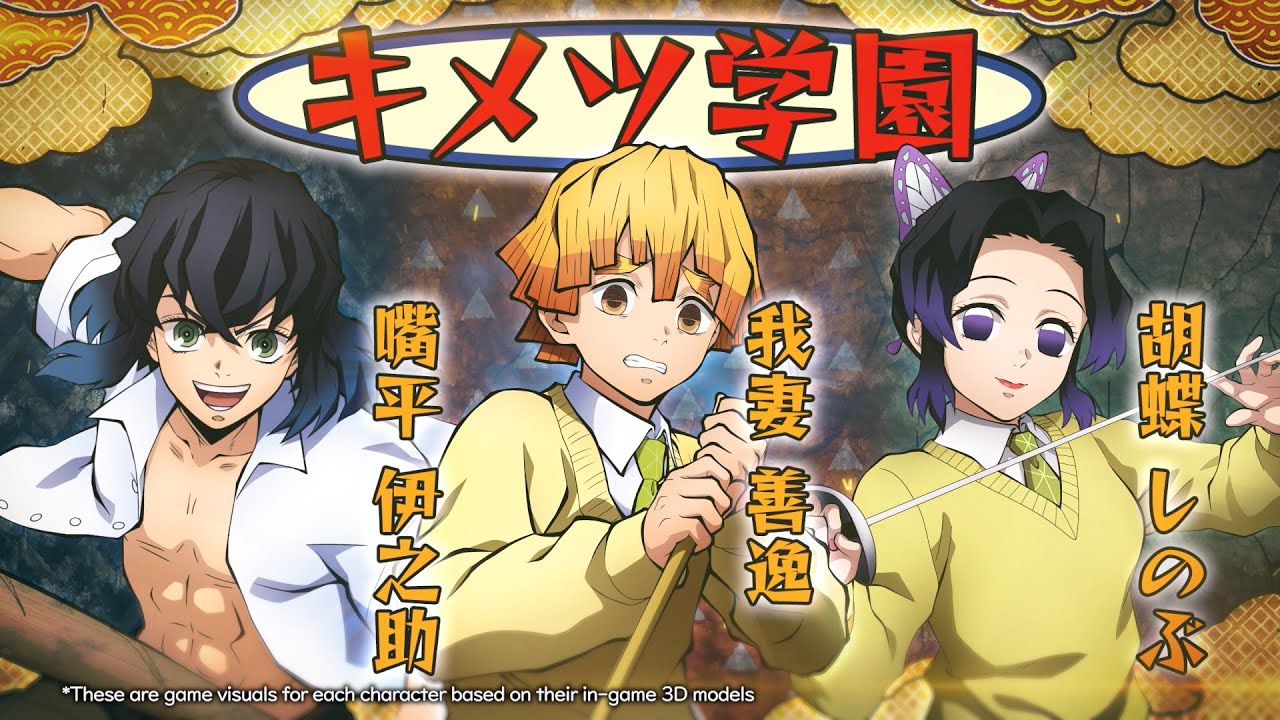 Also, via free post-launch updates, VS Mode is under attack by demons!
Let the deathmatch begin!
*Post-launch schedule includes multiple free updates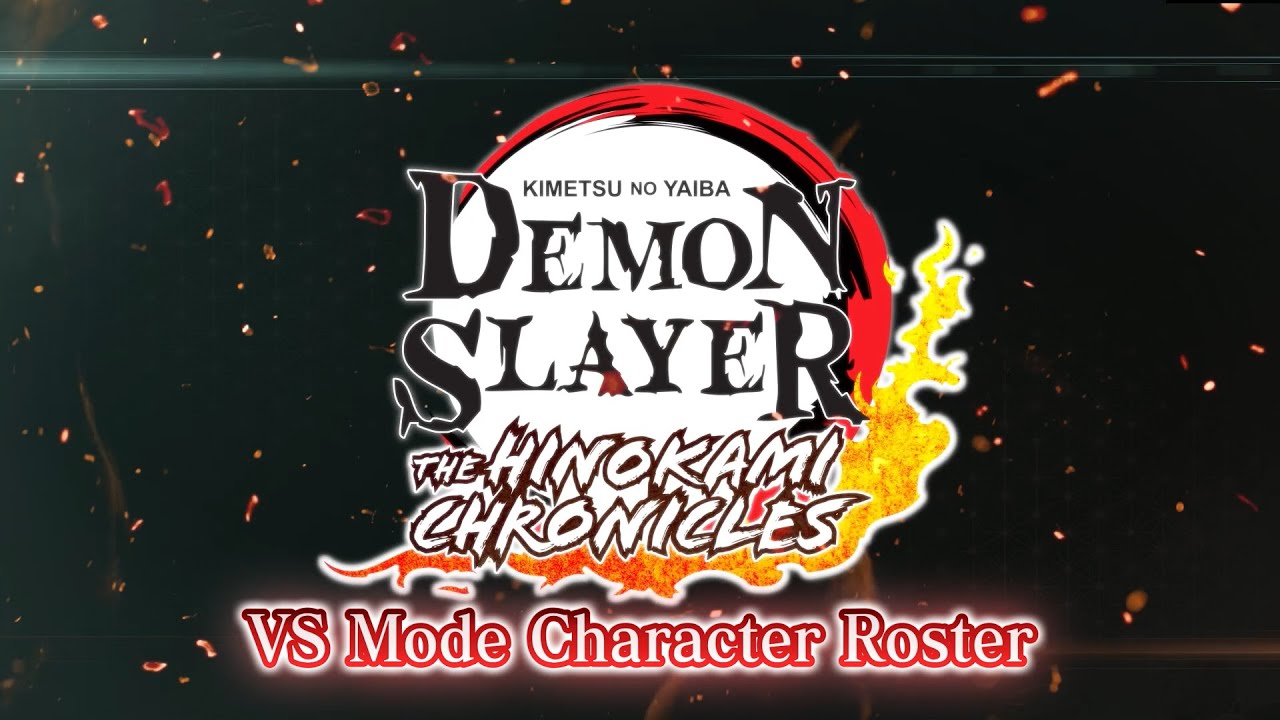 ---
【Specs】
Title: Demon Slayer -Kimetsu no Yaiba- The Hinokami Chronicles
Genre: Demon-slaying Action
Players: 1-2 (online mode available)
Release Date: Coming 14th October 2021
Official Website: http://asia.sega.com/kimetsu_hinokami/en/
---
©Koyoharu Gotoge / SHUEISHA, Aniplex, ufotable ©DEMON SLAYER KIMETSU NO YAIBA THE HINOKAMI CHRONICLES COMMITTEE
※ The release date of games and contents may vary by country/region.
※ The contents are subject to change without prior notice.