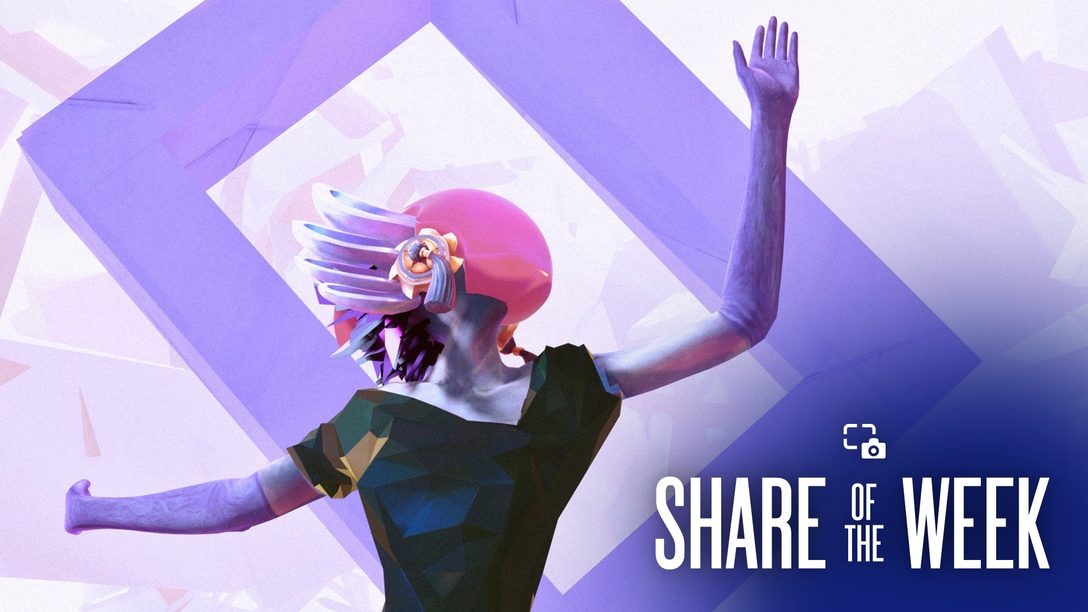 Shares in shades of violet.
Last week, we asked you to share moments in the shade of purple using #PSshare #PSBlog. From violet space vibes to plum portraits, here are this week's highlights:
Sefwick shares the dancer of Bound surrounded by purple shapes.
Photoingame shares two whales swimming in Beyond Blue.
stabbed_jawa shares Rivet jumping for joy in Ratchet & Clank: Rift Apart.
Zig_Justice races across a celestial purple background in No Man's Sky.
tonjogando shares Aloy making a cameo near some purple flowered trees in Genshin Impact.
erasmia42069 climbs to the top of a spooky tower in Little Nightmares II.
Search #PSshare #PSBlog on Twitter or Instagram to see more entries to this week's theme. Want to be featured in the next Share of the Week?
THEME: Travel
SUBMIT BY: Wednesday 9 AM PT on September 22
Next week, we're on the move. Share moments of characters traveling, be it by land, sea, vehicle, or creature using #PSshare #PSBlog for a chance to be featured.