Join Team Rainbow to protect the world from a lethal, mutating alien threat.
For decades, Team Rainbow has shielded the world from some of the worst threats imaginable. Terrorist threats, biological weapons, and the threat of nuclear war have all been averted thanks to the elite operators in the Rainbow program.
This January, we face the greatest terror our world has ever seen: a lethal, mutating alien threat. Rainbow Leader Ash has recruited an elite global team of Rainbow Six Operators best suited to the task to form REACT (Rainbow Exogenous Analysis and Containment Team).
Called the Archaeans, this alien parasite has taken over four key regions in the United States: New York, San Francisco, Alaska, and New Mexico. Your objective is to head into these regions, gather intelligence within their three contaminated zones, push back the Archaean threat, and extract your squad safely.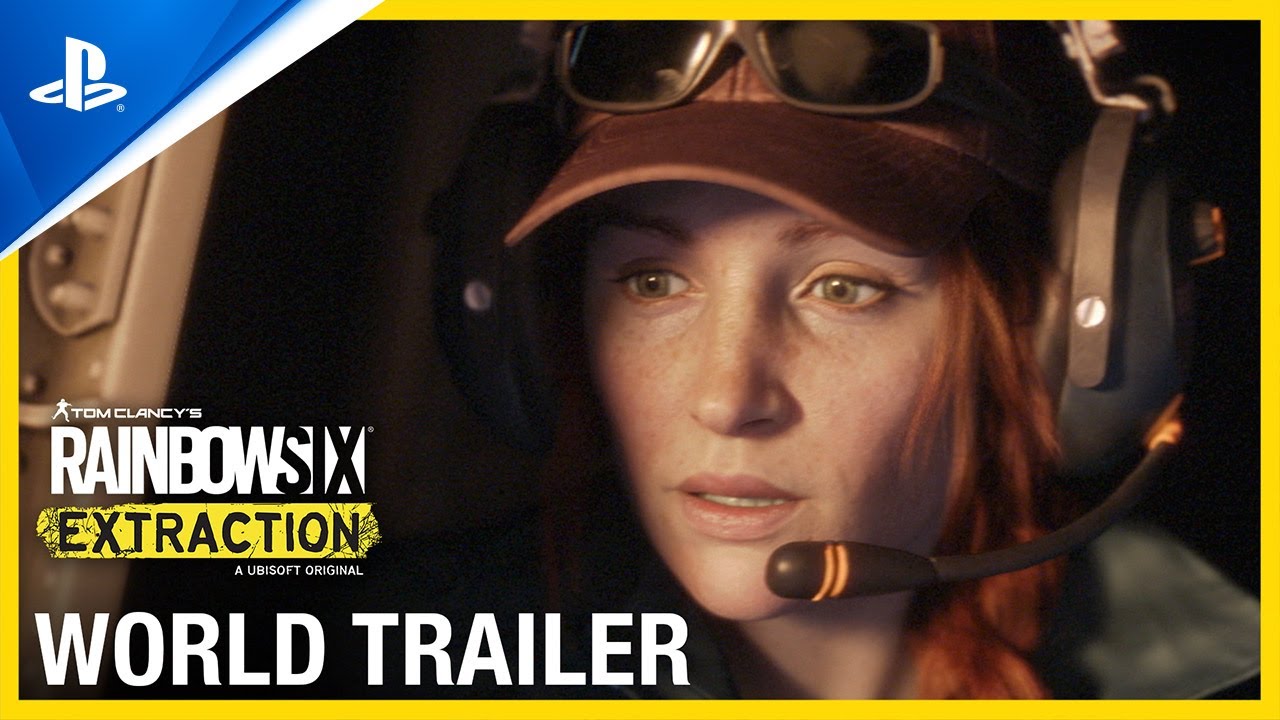 What Will You Risk?
The most important question that you will have to ask yourself while playing Rainbow Six Extraction is, "How far am I willing to go?" Whether you're playing by yourself in solo mode or with two of your friends in co-op, every incursion is different thanks to dynamic objectives, Archaeans, and challenges to overcome. As you progress through a map's three zones, you will always have the chance to extract and bank all the experience you've gained so far. If you decide to push forward and take on harder challenges, you can gain bigger rewards, but pushing further into the Archaean-infested zones increases the difficulty and the chance you won't make it out.

The XP you gain from successfully completing objectives and extracting your Operator fuels your global milestone progression, allowing you to unlock new maps, Operators, REACT tech, customization items and more.

What happens if you fail to extract your Operator? They will go Missing in Action (MIA), locking your ability to play as them until you mount a rescue mission. Don't worry, if you are unable to complete the rescue mission you will still get the Operator back, but you risk losing all the progression you've made with that specific Operator.
Operator Progression
If you're a fan of Tom Clancy's Rainbow Six Siege, Rainbow Six Extraction introduces a whole new way to play with the Operators you love. Operator progression will change the way you utilize each Operator's skill set. The experience gained from successfully extracting from incursions advances their unique gadgets, weapons, and abilities in new and exciting ways. Make sure you use these new tools to take on the harder challenges that await you.
Who Has the Best Squad?
For more competitive players, Maelstrom Protocol is a ranked mode that offers you and your team intense, escalating challenges and top tier rewards. The Protocol is updated every season, ensuring fresh endgame content. Additionally, Rainbow Six Extraction will offer free, regularly updated post-launch content.
While we're not ready to divulge all the details yet, we hope that you'll stay tuned for more information as we get closer to launch day.
Tech Features That Matter
For those playing on PlayStation 5, we want you to know that we're taking advantage of the awesome, immersive features that your console provides. We've developed Rainbow Six Extraction on PS5 with an intense focus on three pillars:
Deep Immersion and Control
Haptic feedback and Adaptive Triggers are at your fingertips, putting the intensity and tactical precision of being a REACT Operator right in your hands.
Visual Feast
Experience the game at its best at 4K resolution at 60FPS with full HDR support. Beautiful particle effects, crisp lighting and shadows, and volumetric fog in HDR will plunge you deeper into the containment zones.
Speed and Immediacy
Get ready for a smooth playing experience with minimal loading times between incursions, as well as map and texture streaming with support for the ultra-high-speed SSD inside the PlayStation 5.
So… Let's Recap
Coming this January 2022, Tom Clancy's Rainbow Six Extraction offers 12 large-scale new maps, over 90 weapons and Rainbow REACT Tech, 13 dangerous Archaean archetypes, 18 Rainbow Six Operators with deep leveling progression, a ranked mode and the unique Missing in Action gameplay mechanic to keep you on your toes. Plus, full support for cross-play between PlayStation 5 and PlayStation 4 platforms and free post-launch content await you.
Rainbow Six Extraction is here to give you a totally different co-op PvE Rainbow Six experience. One that will push you to think tactically and work together with your team to make it out alive. We'll see you in the Containment Zone!