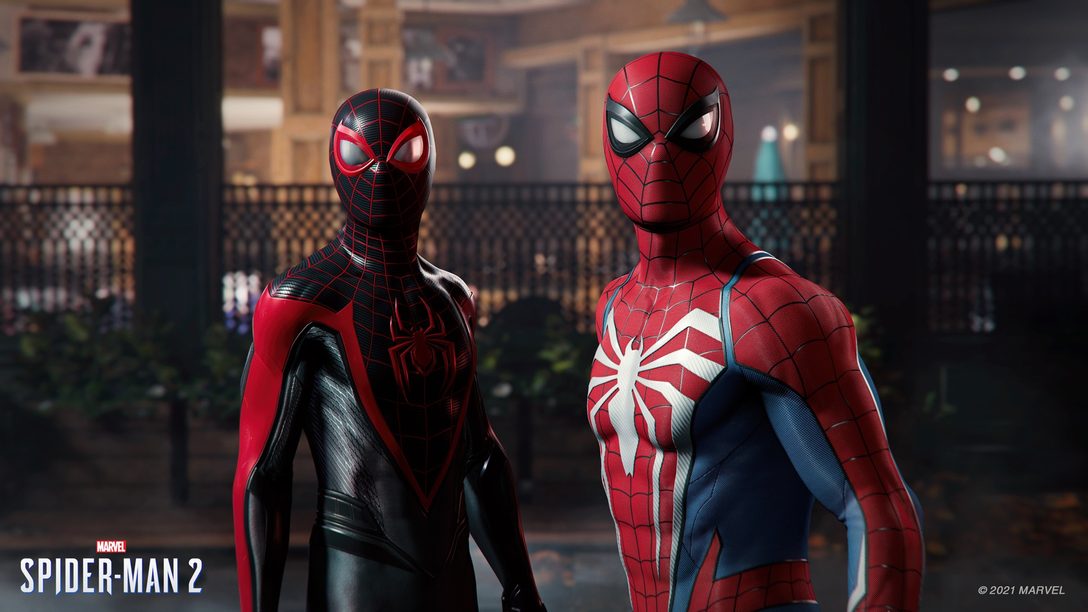 Veteran developer Insomniac Games creating two new titles for PlayStation 5 consoles.
In my nearly 18 years of working at Insomniac Games (wow—has it really been that long?!), one of the things I've always appreciated about the studio is how it truly values and fosters collaboration. When we work together, and more importantly, when we listen to each other, the end result is always better.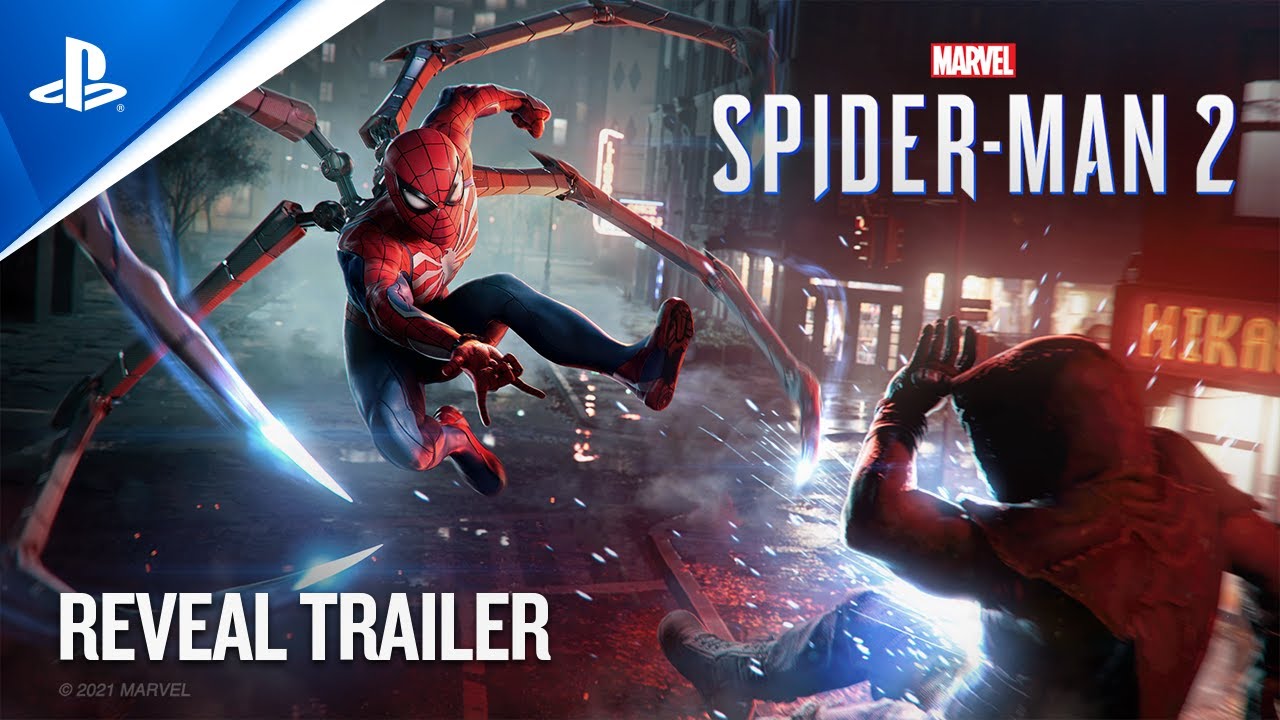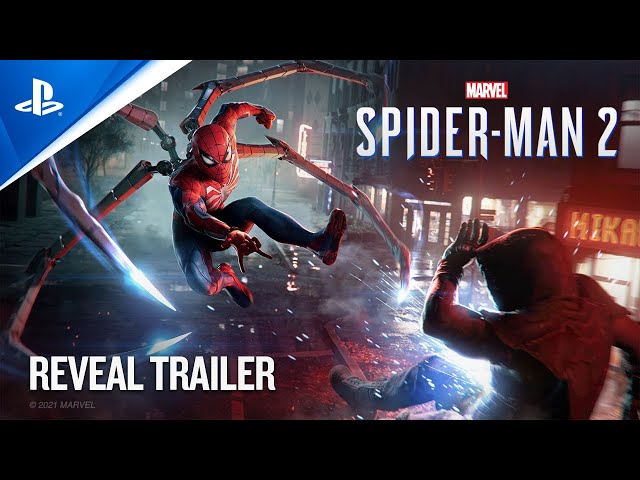 That approach even applies when we work with those outside our studio, as it's been such a pleasure to collaborate with Marvel Games. Learning from and sharing with these true believers as we created games such as Marvel's Spider-Man and Marvel's Spider-Man: Miles Morales has been a career highlight for many of us. And what's so exciting is that our collaboration isn't ending anytime soon, as today we revealed not one—but TWO—new Marvel titles coming from Insomniac Games: Marvel's Spider-Man 2 and Marvel's Wolverine.
Let's start with the one most of you probably could've guessed: Marvel's Spider-Man 2. We're so thrilled to continue the journey of both Peter Parker and Miles Morales in their most epic single-player adventure yet, coming exclusively to PlayStation 5 consoles in 2023.
While pushing the capabilities of the console will be very exciting, we're equally pumped to craft all-new stories for Peter and Miles in this sequel. Just as in our previous Spider-Man games, we not only want to tell a great Super Hero story, but also deliver a compelling human story, one full of heart and humor that dives deep into the people behind the mask.
Much of the development team that brought you Marvel's Spider-Man is returning to produce Marvel's Spider-Man 2, including Bryan Intihar (creative director) and Ryan Smith (game director). Today's game footage trailer is merely just a glimpse at what's in store in terms of the new abilities our heroes will acquire, suits they will wear (more on that some other time), and the villains that will try to hunt them down. And speaking of villains, did you catch that final line at the end of the trailer? We're so happy to announce that Tony Todd (of Candyman fame) will be voicing the symbiote-fueled Venom in Marvel's Spider-Man 2. We're also delighted to welcome back Yuri Lowenthal and Nadji Jeter, who will reprise their roles as Peter and Miles respectively. We've been fortunate to work with so many incredibly talented actors in our Spider-Man games, and Tony has been such a wonderful addition to the cast.
Now let's talk about the announcement you probably weren't expecting: Marvel's Wolverine. Back when we were working on Marvel's Spider-Man, there would be times where all of us—Insomniac, Sony Interactive Entertainment, and Marvel—would brainstorm together about the future beyond the web-slinger. And even in those early discussions, Wolverine continually came up as the character we'd be really stoked to work on together. Fast-forward a couple years and we're suddenly standing in front of Sony Interactive Entertainment and Marvel formally pitching a PlayStation 5 game starring the adamantium-clawed Mutant! (Since you just saw the announce teaser, we can confirm that the pitch seemed to go pretty well.)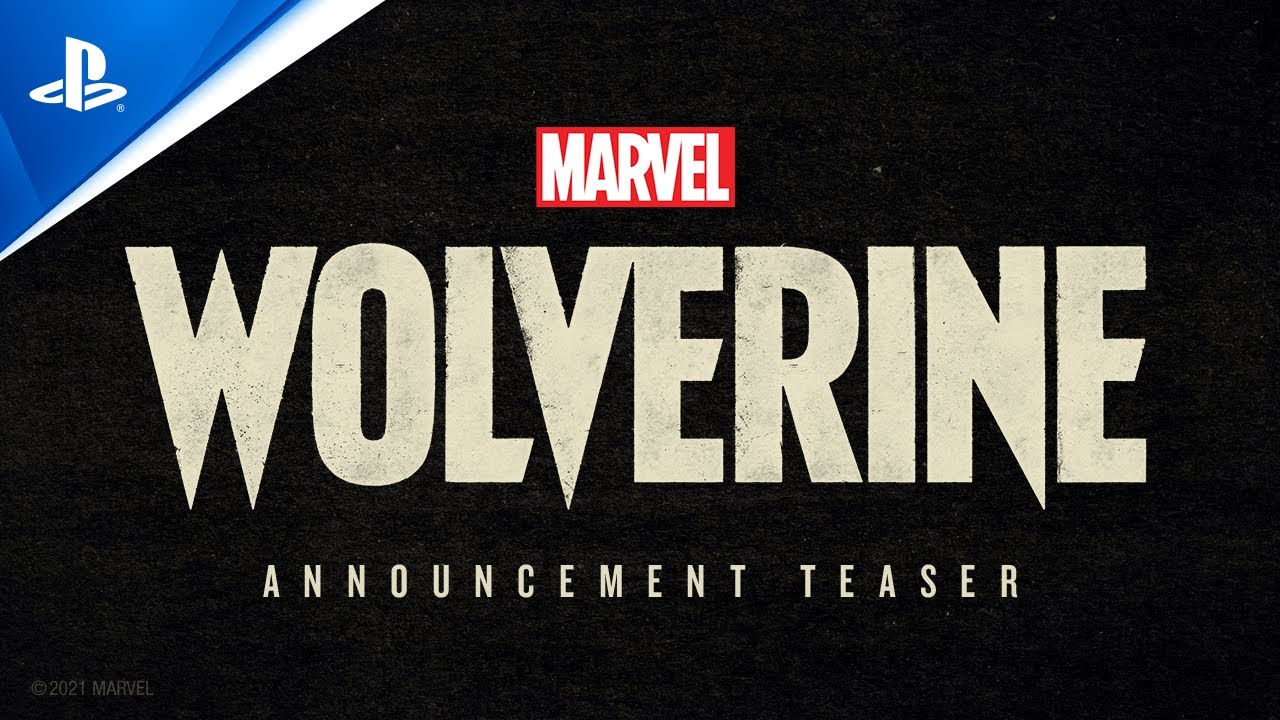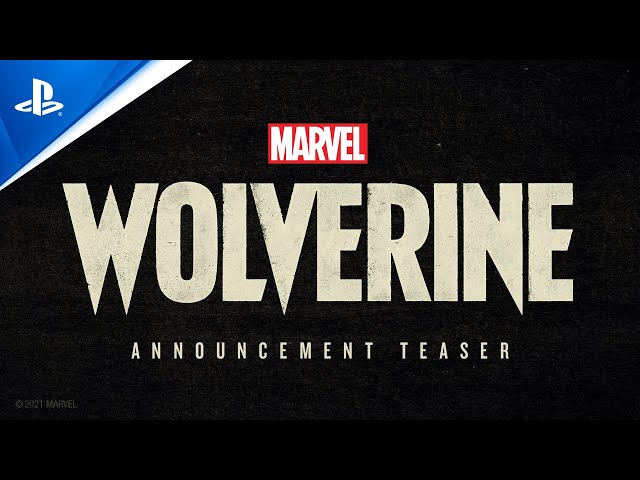 So many of the Insomniac team are such huge fans of the character, and one of the key elements that drew us to him is surprisingly not that different from Spider-Man: Both heroes feel deeply compelled to defend people who are less able to do so.
Marvel's Wolverine is a standalone game being directed by Brian Horton (creative director) and Cameron Christian (game director), who recently led the creative efforts on Marvel's Spider-Man: Miles Morales, a game we're extremely proud of at Insomniac. In the vein of our Spider-Man games, our goal here is to not only respect the DNA of what makes the character so popular, but also look for opportunities to make it feel fresh and truly reflect the Insomniac spirit. Even though Marvel's Wolverine is very early in development, from what I've seen of its emotional narrative and cutting-edge gameplay (see what I did there?), the team is already creating something truly special.
Being able to build a new, original universe with Spider-Man and now Wolverine is such an honor for so many of us at Insomniac Games. A huge thanks to our Sony Interactive Entertainment family for giving us the opportunity to develop these games, Marvel for trusting us with characters that mean so much to so many people, and of course, our fans for continuing to believe in us.