MechWarrior returns to PlayStation after more than 20 years.
Greetings Mercs! This is Daeron Katz, Senior Community Manager for MechWarrior 5: Mercenaries. I've been a huge fan of the BattleTech franchise and MechWarrior games since the 1984 BattleDroids tabletop game. Despite the wealth of board games, novels, and MechWarrior games that bring the world of BattleTech to life, PlayStation fans haven't had a proper MechWarrior experience since the time-tested classic, MechWarrior 2: 31st Century Combat, released for the original PlayStation in 1995.
All that changes today.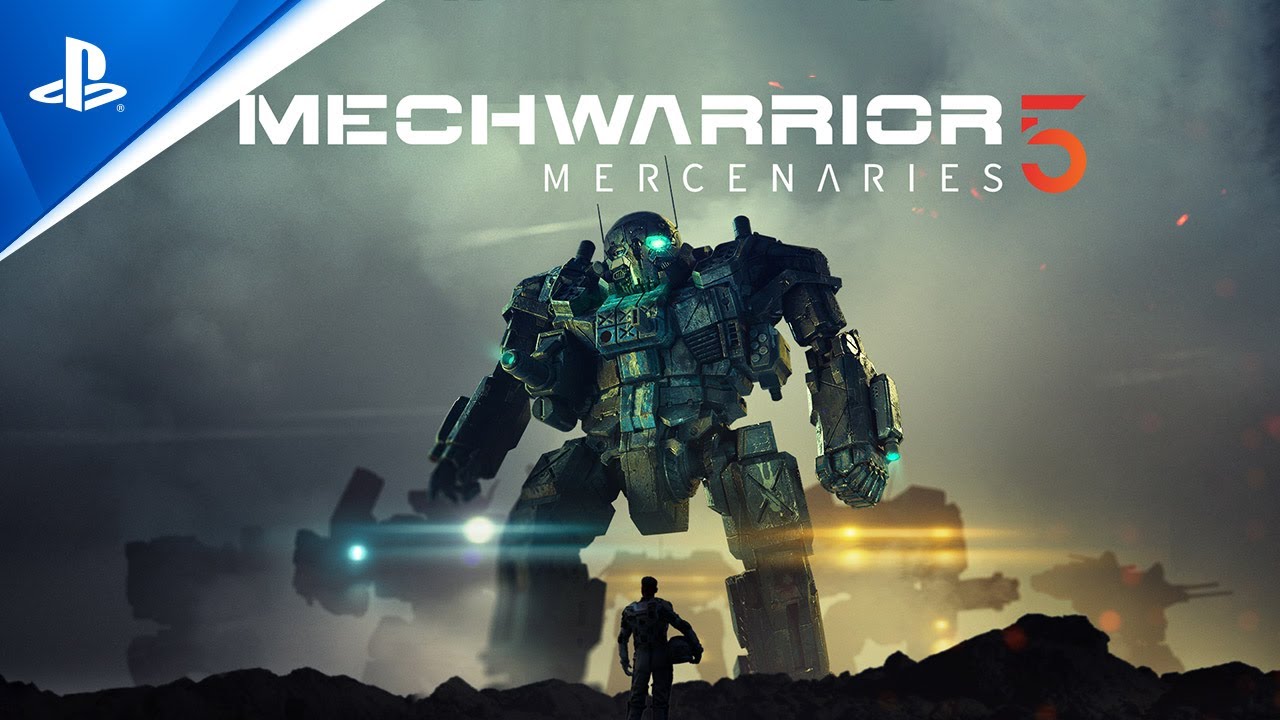 I feel honored to be able to formally announce that both MechWarrior 5: Mercenaries and the Heroes of the Inner Sphere DLC will be heading to PS4 and PS5 on September 23. In terms of differences, the PlayStation 5 version supports adaptive triggers and advanced haptics with the DualSense controller. This will also be the first time MechWarrior will be on a PlayStation console in over 20 years!
For strangers to the world of MechWarrior, here's the TLDR: The year is 3015 and humanity has colonized thousands of systems across space. The battlefields of the future are dominated by MechWarriors (that's you!), elite mercenaries for hire who pilot gigantic engines of war known as BattleMechs. As the leader of a growing mercenary company, it'll be up to you to take on assignments from various factions across the universe — and expand your team of MechWarriors and BattleMechs over the course of the game.
Whether you're more of a solo player and want to focus on building up your mercenary squad of AI-controlled MechWarrior mercenaries in the single-player PvE campaign or are looking for more teamwork focused Instant Action with 4-player co-op, there's lots to enjoy and discover as you level cities and lay waste to rivals on your own or with friends.
The dev team at Piranha Games is already super excited about how MechWarrior 5: Mercenaries is shaping up for its PlayStation debut. The base game benefits from over a year's worth of additional development work and comes stacked with tons of gameplay, systems, and quality of life improvements – many of which are based directly on fan feedback.
One of the more noteworthy features PlayStation players can look forward to is the ability for players to switch between any of the AI Lance BattleMechs during a mission. For the initial release, manual control was limited to the player's main BattleMech. This seemingly small update makes a huge impact, allowing players to instantly bounce between all their friendly BattleMechs, with full control over movements and attacks, at any time. The extra precision over control all the BattleMechs in your squad also allows for more strategic and thoughtful positioning with full control of weapons and movement in real-time, adding a whole new layer to each and every mission in both MechWarrior 5: Mercenaries and the Heroes of the Inner Sphere DLC. Other improvements, like extreme weather visual effects, updates to the user-interface/HUD, a new campaign story introduction, and balancing changes bring an extra layer of polish to the already awesome experience.
But that's just the beginning! While both MechWarrior 5: Mercenaries and Heroes of the Inner Sphere feature campaigns that can be completed on your own, MechWarrior is best experienced in the company of friends – and thanks to four-player PvE and co-op cross-play for all supported platforms, there's never been a better time to party-up with fellow mercenaries around the world. Plus, with the same-day release for the Heroes of the Inner Sphere DLC on PS4 and PS5, MechWarrior's return to the PlayStation will bring more MechWarrior action than ever before.
As an added bonus, our team wanted to take a more generous approach when it comes to accessing DLC content, even if you don't own it yourself. That's why we made it possible for players to experience the entirety of the Heroes of the Inner Sphere campaign, as long as the host owns the DLC. The more mechs, the merrier!
Thanks to a huge and worldwide playerbase with cross-play, DLC sharing, and also over a year's worth of development time dedicated to gameplay, AI, balancing, and quality of life improvements, both longtime fans like myself and strangers to the MechWarrior franchise will have a lot to enjoy and discover when MechWarrior 5: Mercenaries and the Heroes of the Inner Sphere DLC head to PlayStation on September 23!