The Phantom Thieves member rolls in to steal your heart and any treasure along the way.
Hello everyone! This is Sho Nanmoku from the Super Monkey Ball Banana Mania team. I'm excited to reveal today that Morgana from Persona 5 will be joining the monkey gang in Super Monkey Ball Banana Mania as a playable character! Morgana will be available to all players as a post-launch DLC character after the game launches on PlayStation 5 and PlayStation 4 on October 5.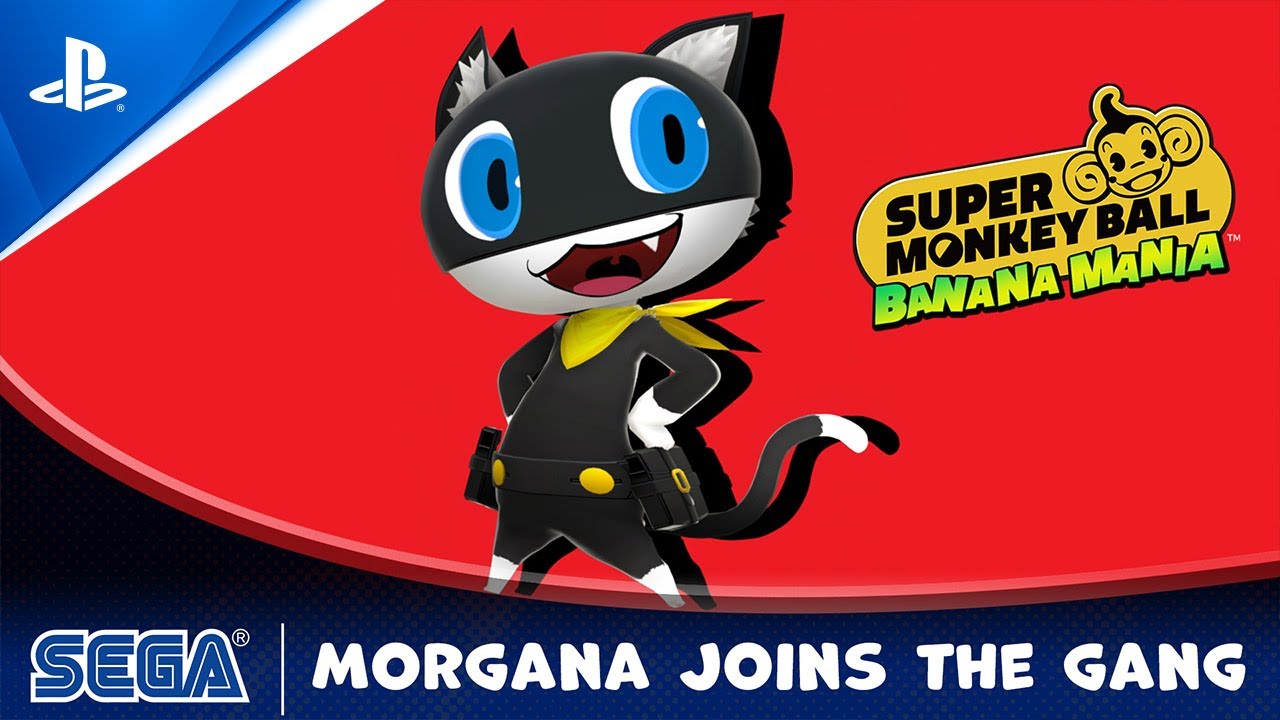 Super Monkey Ball Banana Mania is a special project that commemorates the 20th Anniversary of this beloved series – 20 years defined by joy and playfulness, with a charming cast we've spent countless hours with. We wanted to celebrate this milestone by expanding the cast to include some new friends drawn from across the Sega library to join AiAi and the monkey gang on their next adventure.
The courageous, witty, and utterly adorable Morgana was an obvious choice.
Persona 5 is one of the great RPGs of all-time, and the Phantom Thieves include some of the most memorable characters in recent Sega history. We considered many, many characters for inclusion from Persona and other Sega franchises, but from the beginning Morgana was just too cute to turn down! Everything about the character's design fit the world of Super Monkey Ball: the playful ears, oversized eyes, mischievous smile, and of course the hilarious reactions every time he goes airborne.
From there it was just about nailing the details – completing the look with Morgana's classic yellow bandana and utility belt, and making sure the notoriously treasure-happy (definitely not a)cat had plenty of chests to collect en route to each goal.
We want to thank our friends at Atlus for their help in making this collaboration happen, and we hope all the Persona fans out there enjoy rolling through the worlds of Super Monkey Ball Banana Mania as their favorite feline Phantom Thief!
You can pre-order Super Monkey Ball Banana Mania for PS4 and PS5 today. The Morgana post-launch DLC will release on both platforms on November 2.