Play as six different heroes, each with unique Boost Attack abilities, on PS5 and PS4.
Today you can play Tales of Arise for the first time! This is the 17th entry of the famous Tales of Series developed by Bandai Namco. You can try out the demo today on PS4 and PS5. This demo gives you a quick glimpse into the Tales of Arise's story and gameplay. Here is a quick preview of what you can expect in the demo.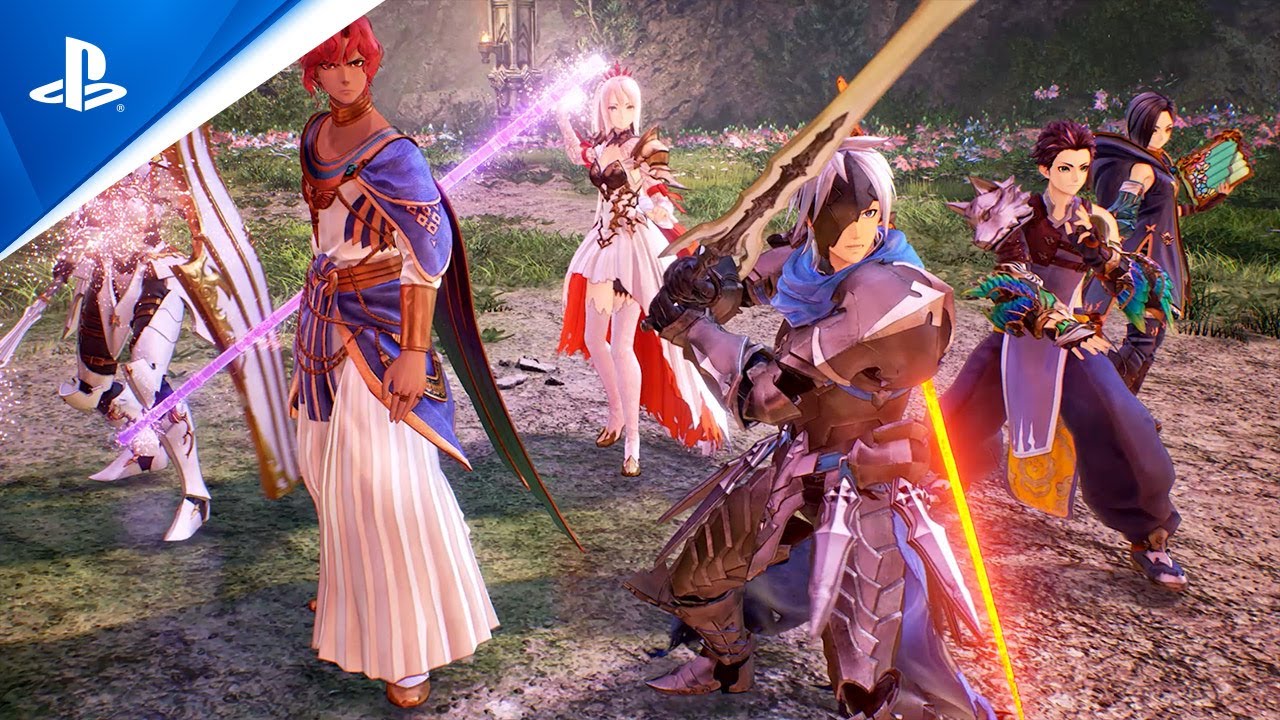 What's new in Tales of Arise?
Tales of Arise features six playable characters: Alphen, Shionne, Rinwell, Law, Kisara, and Dohalim. Each character has unique gameplay, Perks, and artes that you can master during the demo. You can start the demo with any character to learn through gameplay and skills. You can always swap between each character during combat or use a new mechanic: Boost Attacks.
Boost Attacks are unique attacks for each character. They can help defeat certain zeugles enemies that you may have difficulties with. Each character has a gauge that will need to be build up over time to use these Boost Attacks.
Alphen swings his Fire Sword to deal Break Damage
Shionne can strike down aerial enemies
Rinwell can steal arcane artes and prevent enemies from casting
Kisara can block enemies' charges and knock them down
Dohalim can ensnare enemies which will help with faster enemies
Law's attack can break through enemies with shields or armors
Utilize these Boost Attacks to swing the battle in your favor. If you deal enough damage and combo your attacks together, you can unleash a special Boost Strike.
Boost Strikes are cooperative attacks that only activate when enemies are low and you have been fighting well. This allows you to execute an enemy with a massive attack. For Giant Enemies or Bosses, this will deal major damage.
Giant enemies are tough to beat but will reward your party rare items and a lot of experience points. During the demo, you'll be able to test your might against the Gigant, a giant zeugal. If you're having difficulties, try going to Camp to cook a meal for buffs and recover your CP.
During the demo, you will notice a new meter called Cure Points (CP). To heal, your party uses the points to restore their health. Be warned that the points don't recover over time. You will need to rest at inns, camps, or use items to restore your Cure Points. Make sure it is topped off before facing tough enemies.
Returning features
For fans of the series, popular features like cooking and crafting have been expanded. You will be able to gather vegetables, fish, fruits and more throughout the map to cook different meals at the Camp. Cook certain meals that can provide different buffs for your party and improve your performance in battle. Depending on who cooks, there will be additional effects. Sometimes, it can even unlock a unique skit.
You can craft different items as well. By gathering certain ores throughout the map, you will be able to forge different accessories in the demo. The level of the ores will determine how many bonuses you will receive from the item. It's worth searching for rare ores to obtain strong accessories. Play the demo to receive a special Vacation Hootle DLC to use in the full game when it releases on September 10. You can pre-order Tales of Arise today to unlock unique costumes, recipes, food items and more.