Plus teases its new update, Frontiers.
Five years ago today we launched No Man's Sky. For the first time we watched players all over the world begin to explore the universe we had created. It was a nerve-wracking moment and the culmination of five years of very hard work for our tiny team (the average team size was just 6, and at launch was just 15).
We knew this was the start of a journey, but never expected what a wild ride it would be. Today we'd like to take a moment to appreciate this milestone together. It hasn't always been easy, but the thing that has been our guiding star throughout has been the players and the community. Behind every update, every video, every feature and line in a patch note is a team that cares so deeply for this game.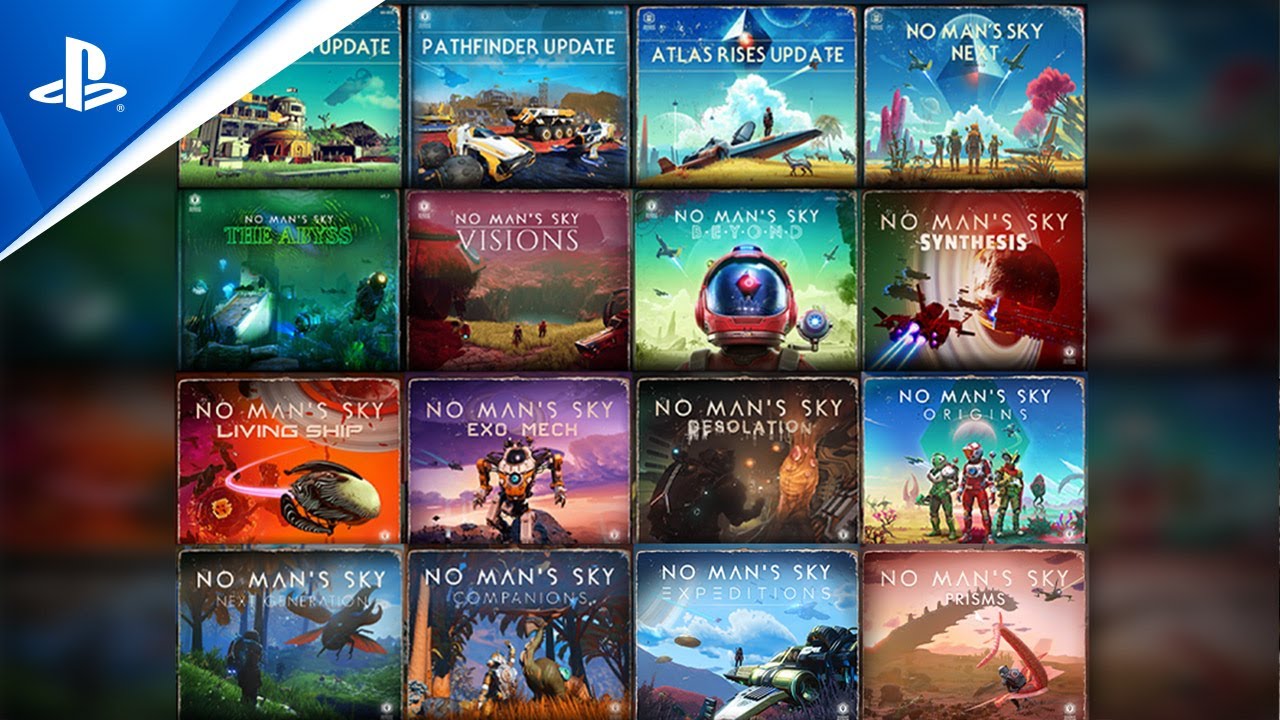 Our journey continues with the announcement of Frontiers, our next major free update. This is just another step on our voyage and is coming soon.
Watching that video even the team is surprised by just how much No Man's Sky has changed over the years, but also how close it has stuck to that central vision of building a universe to explore.
As I look back, I think of the big moments throughout development.
Our journey really started from the moment we stepped out nervously on the Sony stage at E3 2014 to share the first gameplay of our ambitious project. It was months after we had our office flooded, and it felt like a small triumph to still be standing as a team.
The years before and after launch are one big blur, but some updates really stand out as milestones.
It's hard to imagine how we launched so many major updates so close to launch. Foundations launched around 10 weeks after the main game, introducing Base Building for the first time. Base building is now such an integral part of No Man's Sky, but it felt unexpected at the time. Foundations really became the foundation for how the next few years would take shape.
No Man's Sky Next was an inflection point. It felt almost like a new game launch and brought multiplayer to PlayStation players in 2018. The reaction of the community continues to motivate us years later.
In 2019, as just one part of the large Beyond update, we brought the whole game to PlayStation VR. Built from the ground up, travellers could experience the wonders of the universe in fully realised virtual reality as a free update. It was the moment I felt I could see the game with fresh eyes, to really step into this universe we had created with a new perspective.
I really didn't have that feeling again until 2020, at the launch of PlayStation 5, we were able to be there with an enhanced, ultra version of the game, as another free upgrade. Seeing the game with a new beautiful makeover, running on next generation hardware, was a real moment for the team.
And finally, as we push forward to 2021, our next update Frontiers is something I'm very excited about. In some ways it is just another update, but in other ways it's a missing piece of the sci-fi fantasy that we've always wanted to add, and very fitting for our fifth anniversary.
There is still a lot we want to try, so much we are still excited for. The next step on that journey is not far off. We'll have more to share on Frontiers with travellers very soon.
We want to thank everyone who has travelled with us so far, and those that have still to join this ambitious voyage.
Our journey continues.