Venture once more into the Outer Wilds…
Mobius Games is very excited to finally talk about our first (and only) expansion to Outer Wilds! Echoes of the Eye adds a mysterious new location to the solar system, packed with secrets to uncover. We designed the expansion as if it was always lurking within the world of Outer Wilds but hadn't been discovered yet. When Echoes of the Eye launches, check out the new museum exhibit on Timber Hearth which marks the trailhead for one last journey into the deepest, darkest part of the solar system.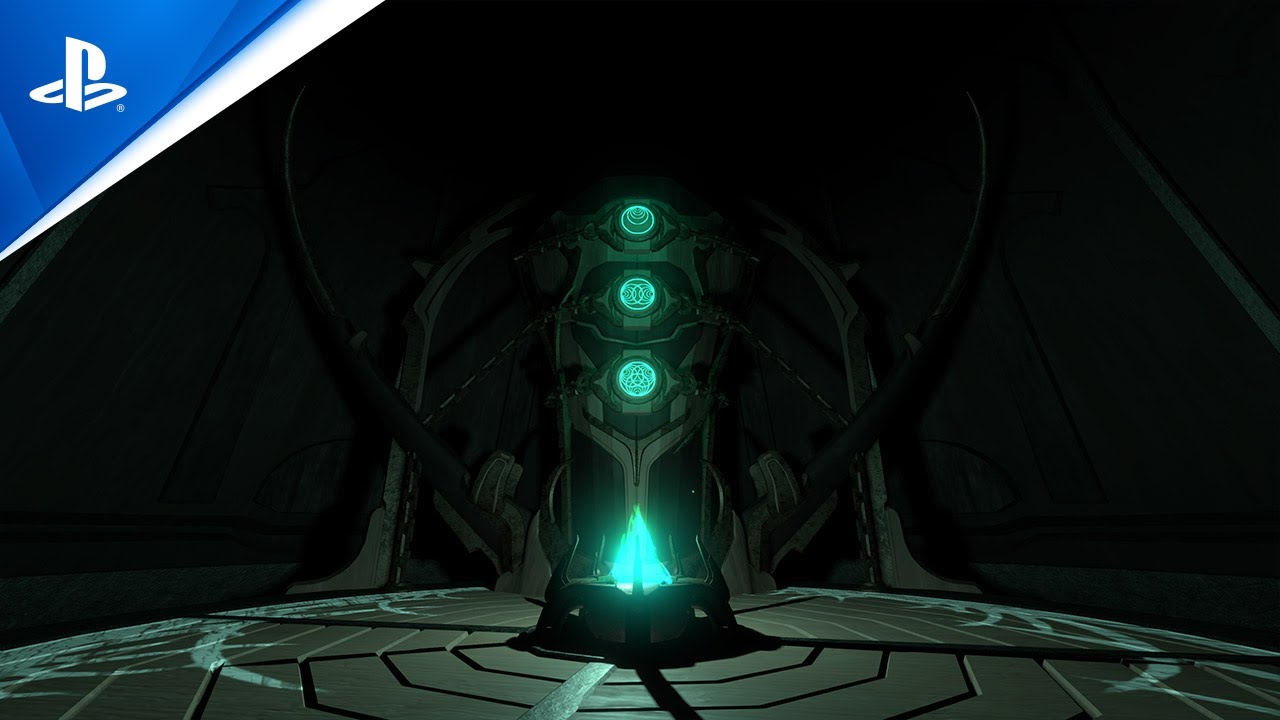 You might be wondering why we chose to add content when Outer Wilds is already a complete experience. As a relatively small and un-established studio we needed a project to immediately follow Outer Wilds that wasn't too big or crazy, while still allowing us to grow as developers and hopefully deliver something that would appeal to fans of Outer Wilds. Internally we had been tossing around various, more conventional, ideas for Outer Wilds DLC. Ultimately we realized that we wouldn't be comfortable expanding on the existing game unless it gave players something new and substantial to explore while also adding something meaningful to the narrative. While Echoes of the Eye doesn't match the breadth of the base game by itself, it does have more depth than any existing location in the solar system. Our playtesters have been pleasantly surprised by how deep the rabbit hole goes!
As you might guess, adding something substantial to the existing game was a rabbit hole of its own. Making Outer Wilds content is an involved process, and it wasn't long before the DLC became an expansion. Because it needed to work equally well for both new and returning players, the structure of Echoes of the Eye wound up resembling a microcosm of the original game as a whole. That being said, don't expect Echoes of the Eye to be the base game in miniature. We took some risks with the method of storytelling and added plenty of new mechanics. Outer Wilds has always had light horror elements to it, but this expansion really leans into the spooky side of things (don't worry, we've added a "reduced frights" option to the menu if you find it too intense!)
As with Outer Wilds, Echoes of the Eye will play best the less you know about it, so we're trying to avoid spoiling too much before you get the chance to play it for yourself. Much like the original game, we've taken many science fiction staples and used them as inspiration for both the narrative and dynamic systems at play. We're looking forward to seeing how fans react to the new revelations we have in store, and as usual we've done our best to include plenty of extra details for those who seek answers to their questions. Be wary however; although Echoes of the Eye may contain the answers you seek, is there some knowledge better left in the dark?