The first PS VR flora-builder is almost here, here are a few tips to get you started.
Hello everyone, it's Alexandre Pernot Lopes from Trebuchet. Winds & Leaves will be available tomorrow on PS VR, and we thought it'd be a great time to share some tips to help you get started before you jump on the Gardener's stilts.
If you have not yet heard of it, Winds & Leaves is a flora-builder game where you grow forests with your own two hands to restore life in a barren world. Here is the launch trailer: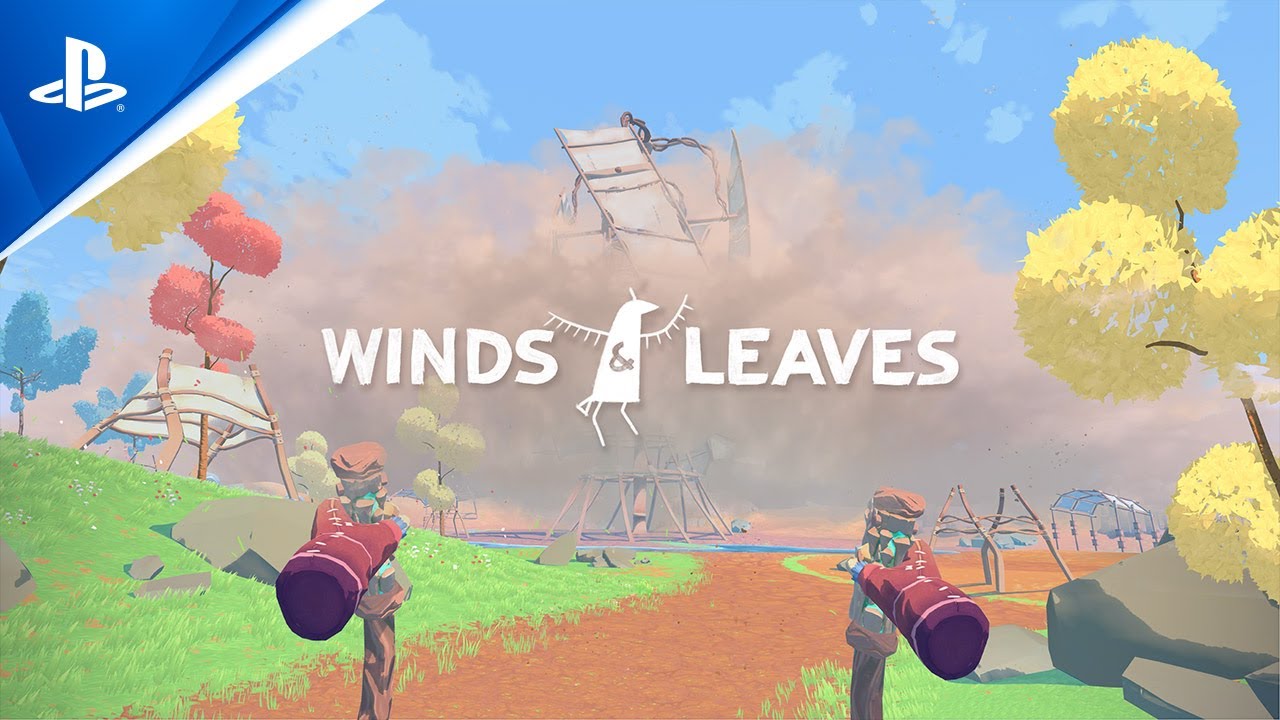 Exciting, isn't it? Now let's look at the tips and tricks:
Tip #1 – Expand your forest to explore further
When you try to go too far from your trees, the roots will start to bring you back to the forest. With your bundle of roots fully charged you can venture quite far, but you should always plan ahead, either by having enough fruits to plant and expand the forest into the barren land or by making sure you save enough energy for the way back.
Tip #2 – Your fruit pouch is like your Gardener's palette
As you progress further in the world, you uncover ancient trees that yield fruits with different traits. Each new variety of fruit will go to one of the six pockets in your pouch. When you start to mix and match fruits with traits that fit new terrain, your pouch will start to fill up and you will have to decide which fruits to keep. Always try to maintain a good variety so you can mix and match to overcome the different soils you will encounter.
Tip #3 – Master time and check on your trees at night
One of your most powerful tools is the Time Mill, which lets you live on the same time scale as trees, passing years in a matter of seconds. When it's nighttime, you can stop and observe the bond between the trees you planted, it will show you if a tree is not "connected," meaning it is too far from other trees to be supported and it will end up dying.
Tip #4 – Keep an eye out for ancient knowledge
You're not the first Gardener to step foot into this world, and you'll find lots of traces of passage from your predecessors. Across all regions, you will stumble on rocks with paintings that will give you hints to help you go on with your journey. Look around for those as they could end up holding precious hints or help you understand this world's past!
Tip #5 – Make the Garden your own
At the center of the world of Winds & Leaves lies the Garden, a safe haven protected from the harsh winds of the Steppe. Each Ark you awaken will grow an identical tree in the Garden, giving you easy access to all of your currently uncovered fruits. You can also plant any tree you like within the Garden as they will always grow healthy there. Also, they won't sow other trees around them, which lets you do some landscaping.
Tip #6 – Not sure where to go next, take some height
Winds & Leaves has a vast world for you to explore. As your forest grows and gets denser, you will need to take some height to look at the horizon. Climb up a tall tree and look around for nearby landmarks to help you find your way.
Tip #7 – Use headphones and try different comfort settings
Winds & Leaves has an evolving procedural soundtrack that reacts to the environment around you, you will enjoy it best with headphones!
To provide the best experience, we included a bunch of comfort options. You can adjust a vignette intensity and choose a different rotation setting as well as set your inventory items position as you see fit.
You should now be ready to start your journey. Winds & Leaves can be traversed at your own pace. Nature sure needs your help, but don't forget to sometimes take a moment to look back at the forests you created and just enjoy the views! Making Winds & Leaves come true has been quite a journey for us all at Trebuchet, and we are thrilled to finally let players experience it!