Unmask new details about this highly anticipated PS VR sequel.
Greetings, Agents! Schell Games' Community Marketing Specialist Adam Kuta reporting in with an exciting update direct from HQ. As you may know, it's nearly time to hop back into the field and help The Agency put a stop to Zoraxis' evil plans for world domination. Rise from the ashes and dive deep undercover with six brand-new missions in I Expect You To Die 2: The Spy and The Liar!
Veteran agents who completed the first I Expect You To Die game will feel right at home with the sequel, as many of your favorite elements return. Telekinesis? Check! Immersive environments? Check! Memorable characters and witty dialogue? Check! Various ways to die? Oh, you can expect LOTS of death.
As with all great sequels, we have some exciting new things to discover. Eat delicious cupcakes. Wear mysterious masks. Make your own flamethrower. Reflect deadly lasers. On top of that, your missions have also been given a musical boost as each level will now feature dynamic music that changes as you progress. We've even made it easier to relive the magic and mystery of your missions – or share the experience with other new Agents – by implementing three save slots!
Did I mention the theme song? We know how much fans have loved the original's opening credits, so we created a brand new 360° intro sequence featuring Puddles Pity Party's smooth baritone vocals!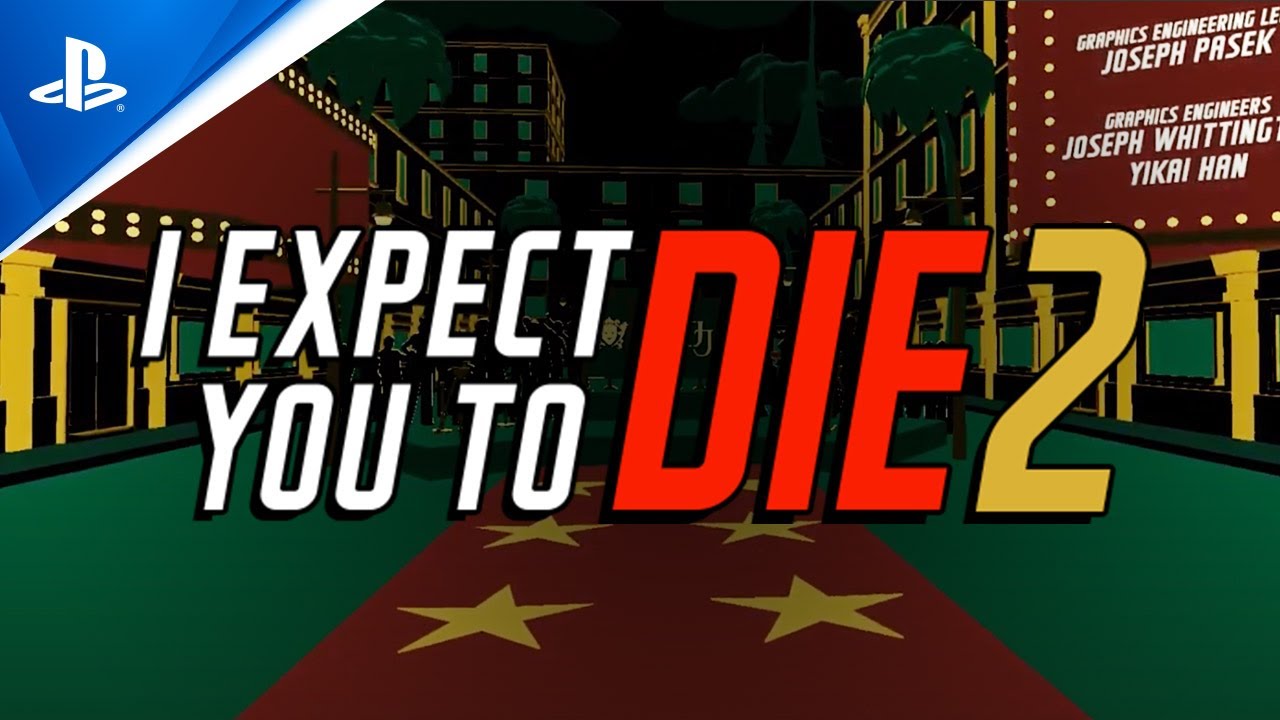 Of course, new recruits are equally fit to take on these new missions, as well – no prior intel of the first game is required! I Expect You To Die 2 features a cohesive, enthralling and original storyline through all of your missions for a truly complete experience from beginning to end.
Because many characters in the original game became fan-favorites (even those with brief, single-level appearances), we put a much stronger emphasis on character presence and a cinematic feel with the sequel. Each mission is a new scene, and you are the star – right alongside celebrity extraordinaire John Juniper, voiced by the celebrity extraordinaire himself, Wil Wheaton!
We've got a briefcase full of even more secrets to share as we get closer to the game's official launch… on August 24, 2021! So stay alert for more intel. In the meantime, Agents who pre-order the game will get a 10% discount as a special reward from HQ. It may not be that vacation you're always asking about, but even the most novice of spies can see the value in this deal. Stay sharp!